Alfa Romeo reveal graffiti-inspired 'art car' set to be auctioned off for charity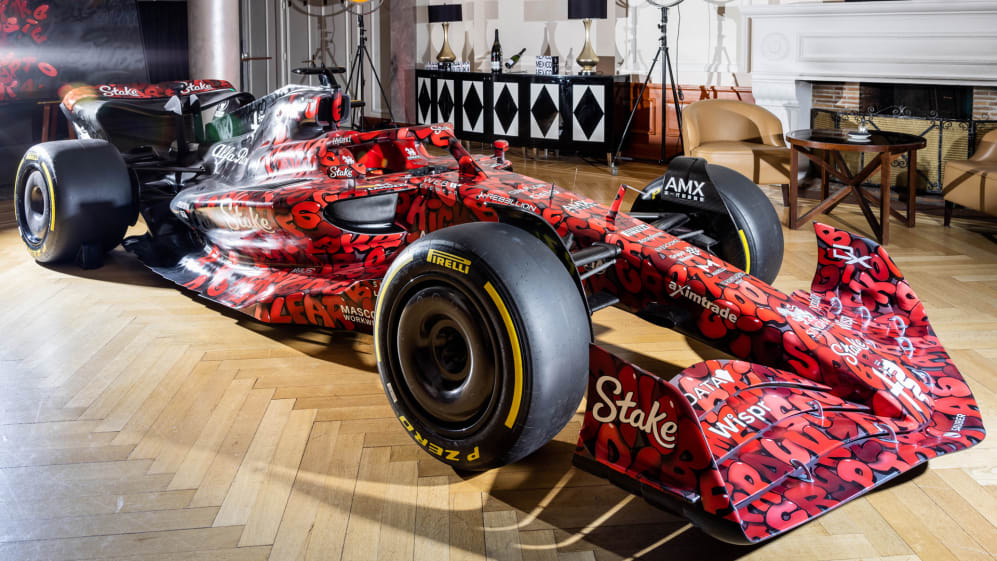 Alfa Romeo have created an art car with Swiss-based artist BOOGIE, with the piece set to be auctioned off through F1 Authentics to raise money for the Save the Children charity.
The team that finished sixth in the 2022 standings collaborated with the Basel-based artist to create the art project, which is available to view in 3D and augmented reality here [external link].
TEAM GUIDE: Alfa Romeo's unique place in the F1 history books – and how they're set for 2023
The design will also be displayed at events around the world for a year before being auctioned through F1 Authentics to raise funds for the team's charity partner Save the Children.
"The opportunity to paint a Formula 1 car doesn't come every day – it's a once in a lifetime chance, and to do it for a team based in Switzerland has a special meaning for me," said BOOGIE.
"With my design, I have tried to convey the spirit of this team: the letters all coming together to form the art symbolise all the people, partners and organisations that contribute to create this car.
"Alfa Romeo F1 Team Stake is a team – that goes beyond its name: it's a group of people with a vision that is more than the sum of its parts," he added.
Sauber Managing Director and Team Representative Alessandro Alunni Bravi said: "We are proud to bring this project to life together with an incredible artist such as BOOGIE. He is like us, the embodiment of talent who came to call Switzerland home and evolved a unique style and way of doing things. Like BOOGIE, we are not afraid to challenge the way things are done and the Art Car project is the best example of this.
"Most importantly, we don't want the Art Car to remain closed in our HQ: it's a project for our community, for our fans, to get closer to the team – first through the JigSpace AR experience, then in person – and feel what drives us. I am excited about seeing this project grow and I can't wait for the next few months."
Alfa Romeo will be revealing their racing livery and new car for 2023 at a launch event in Zurich next Tuesday, February 7.