Alfa Romeo reveal 'major change' on new C43 as they target 'next level of performance' in 2023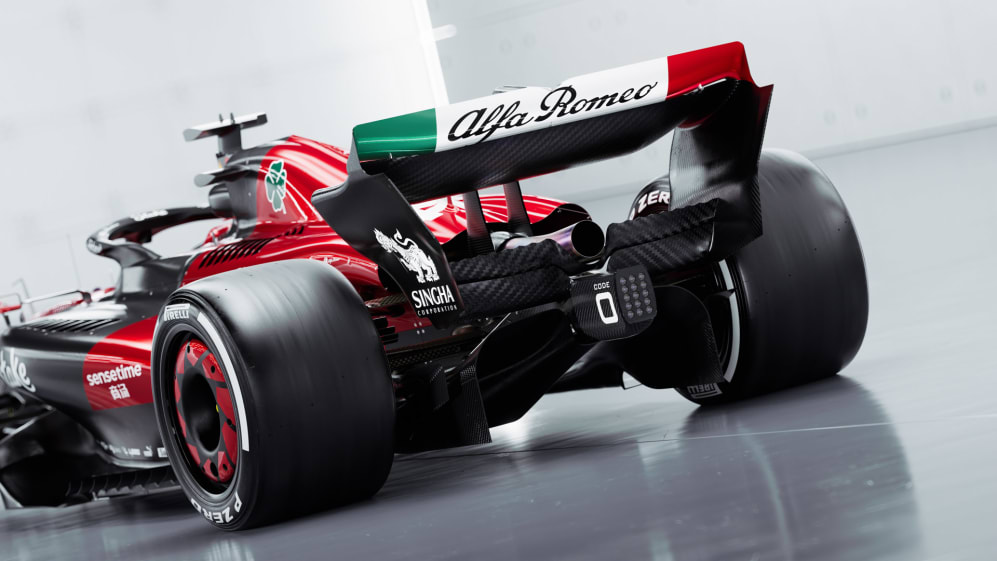 Alfa Romeo's 2023 Formula 1 car, the C43, features several key modifications at the rear compared to its predecessor, the team's Technical Director, Jan Monchaux, has explained.
On Tuesday, Alfa Romeo presented their new challenger and new livery for the upcoming F1 season, as the Sauber-run operation look to build on a P6 finish in last year's constructors' standings.
FIRST LOOK: Alfa Romeo show off 2023 C43 F1 car with striking new livery
Although the car is described as an "evolution" over the C42, Monchaux oversaw "a major change of architecture" at the rear-end during the winter period, covering the suspension, gearbox, cooling layout, bodywork and more – all while taking into account ride height and diffuser rule tweaks.
Speaking at Alfa Romeo's car launch, Monchaux commented: "We identified areas where we thought there was still potential for us to unleash, potential we wouldn't be able to unleash in the 2022 season.
"We concentrated mainly on the rear part of the car, where we just wanted to be brave enough to do the next step in terms of pure development on the rear end, which opened the door to a lot of other solutions we couldn't implement last year."
Oops! Error retrieving Twitter post
Offering up more details, he continued: "In effect, we decided to change the rear axis, redoing the rear suspension, and therefore the gearbox casing, which then opens the door to new layouts, especially on the [cooling] side, which once in place allowed us to develop the bodywork.
"Last year – during the season – it was not possible, and the concept we had followed last year, we were of the opinion that [it] had come to a sort of plateau, and to unleash the next level of performance, we had to do all those changes that have been quite a journey for us, because it's a big, big, complex part we had to re-do.
GALLERY: Take a closer look at Alfa Romeo's new car and new livery for the 2023 season
"Then, evidently, all the rear-end work we see with the floor, alongside the new regs… so we've really been putting a lot of effort on the second part of the car, while the front will be successively developed during the season.
"[It is] quite a change for us in terms of the bodywork and how we handle the hot air coming from the radiators, compared to last year's car. It's not a revolution, [as] similar solutions were on the grid already last year, but it's something we couldn't implement without a major change of the architecture."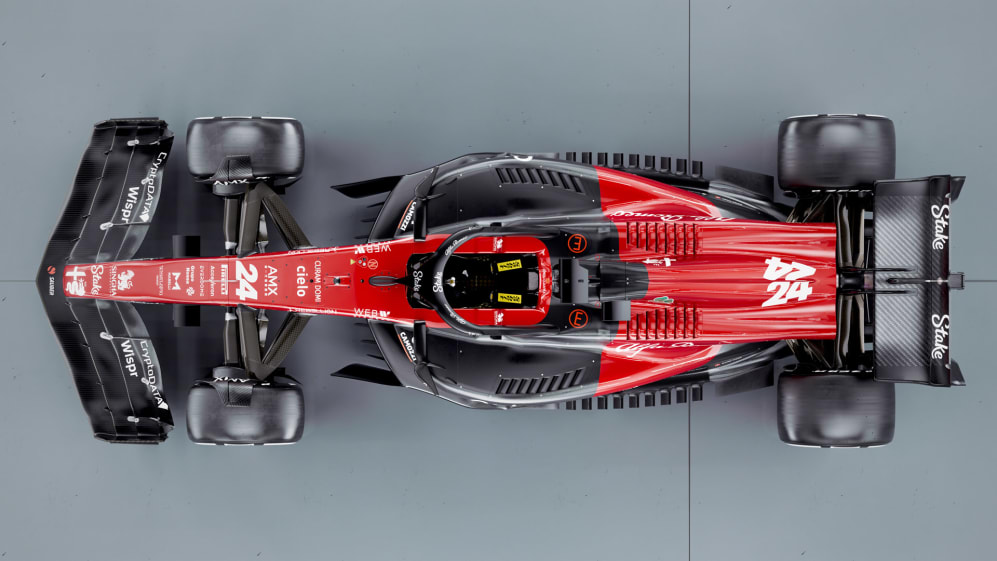 Alongside Alfa Romeo's quest for performance, Monchaux added that reliability has also been a focus for the squad ahead of the new campaign, having seen points go begging on several occasions in 2022 due to component failures.
"Throughout the course of the season, it also became relatively clear that we had reliability issues, so there [are] a lot of things we changed on the car, but also internally in terms of processes to address that topic," said Monchaux.
TEAM GUIDE: Alfa Romeo's unique place in the F1 history books – and how they're set for 2023
"Historically, we were always very strong with reliability, but last year somehow we lost a little bit what used to be one of our biggest strengths, so it was clearly one of the focuses, or one of the areas of major focus for us last winter."
He signed off: "The [new] car hasn't run yet, so reliability is perfect! I assume it will stay as this. Touch wood, but I'm fairly confident we have left these issues behind us."
Alfa Romeo will shake down the C43 in Barcelona later this week, before all 10 F1 teams head to Bahrain for pre-season testing from February 23-25.