Alfa Romeo unveil new Italian-inspired tribute livery for their home race in Monza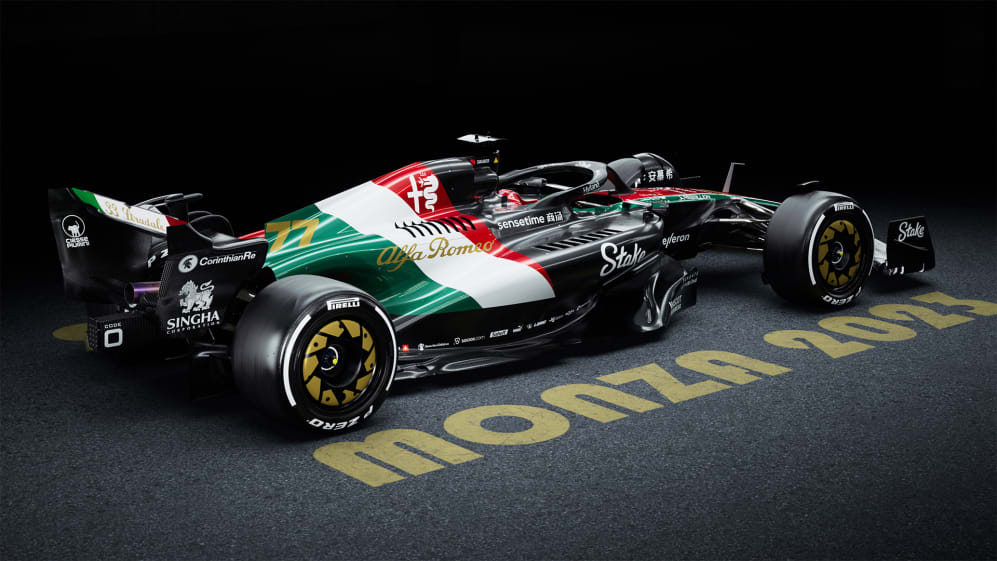 Alf Romeo are set to run a special one-off livery for this weekend's Italian Grand Prix from the Autodromo Nazionale Monza. Gone is their usual red and black configuration, with the dazzling tricolore of the Italian flag in its place.
While they usually run the Italian flag colours on their rear wing, that design is now much more prominent across the main sidepod and engine cover, with the traditional red only glimpsed on the top of the car's nose. This is in tribute to Alfa Romeo's latest road car, the 33 Stradale, with gold accents to match.
"Alfa Romeo F1 Team Stake's tribute livery embodies the spirit, the passion and the vision we have put in the 33 Stradale: it is pure, classic sportiness, and it combines looks with performance," said Alfa Romeo's CEO Jean Philippe Imparato. "I cannot wait to see it on track this weekend."
WATCH: Five great Italian Grand Prix battles from the F1 archive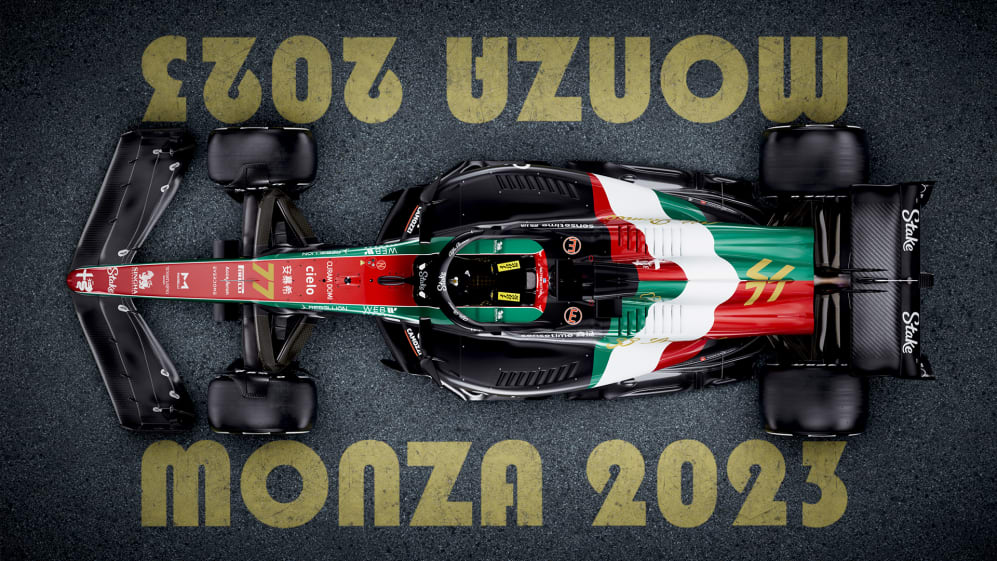 "As we approach our home race in Monza, it's a pleasure to unveil this incredible livery, a true tribute not only to the 33 Stradale, but to Alfa Romeo as a whole and to the country it hails from, Italy," said Team Representative Alessandro Alunni Bravi.
"This livery is probably one of the most beautiful we've ever had on a car, and to be able to showcase it in front of our home crowd – including hundreds of our team members from Hinwil on the grandstands – is an honour for all of us."
IT'S RACE WEEK: 5 storylines we're excited about ahead of the Italian Grand Prix
Alfa Romeo lie ninth in the constructors' standings, two points away from Haas in eighth. The team haven't managed to score since Valtteri Bottas came home 10th in Canada back in June, but of late, some new upgrades have propelled the team forwards in the pecking order.
Bottas and Zhou Guanyu will be able to take their new-look cars for a spin when practice gets under way on Friday.