Feature
IT'S RACE WEEK: 5 storylines we're excited about ahead of the Italian Grand Prix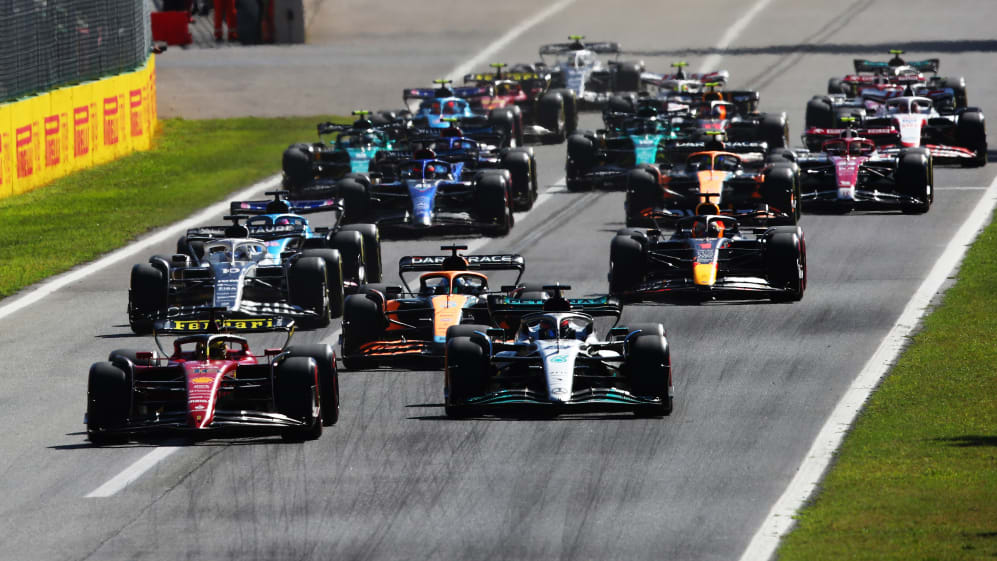 The season only resumed a few days ago but it's already time for the final European round of 2023 with the quick trip from the Netherlands to Italy. And here are just some of the talking points likely to be doing the rounds this weekend when the paddock makes it to Monza.
Verstappen aiming to set a new record
It's hard to go into a race weekend without mentioning Max Verstappen and Red Bull, even if it has largely been a question of if anybody can stop the formidable pairing from taking yet another victory.
TREMAYNE: Verstappen's record breaking should be celebrated – it proves F1 has never been healthier
On this occasion, success at Monza would see Verstappen set a new all-time drivers' record, having matched the benchmark of nine straight race victories last time out at his home race. Victory in Italy would give Verstappen 10 in a row and move him clear of Sebastian Vettel and Alberto Ascari (although Ascari's run was also punctuated by the 1953 Indianapolis 500 that counted towards the drivers' championship back then).
Zandvoort tried its best to trip Verstappen up with the weather conditions and late race restart that offered plenty of opportunities to make a mistake or to come under pressure, but he dealt with everything that was thrown at him once again.
In many ways, it would be a bigger surprise if Verstappen didn't set a new record, but there's a reason such achievements are so hard to come by, and the championship leaders will need to execute another clean weekend to give themselves the best chance.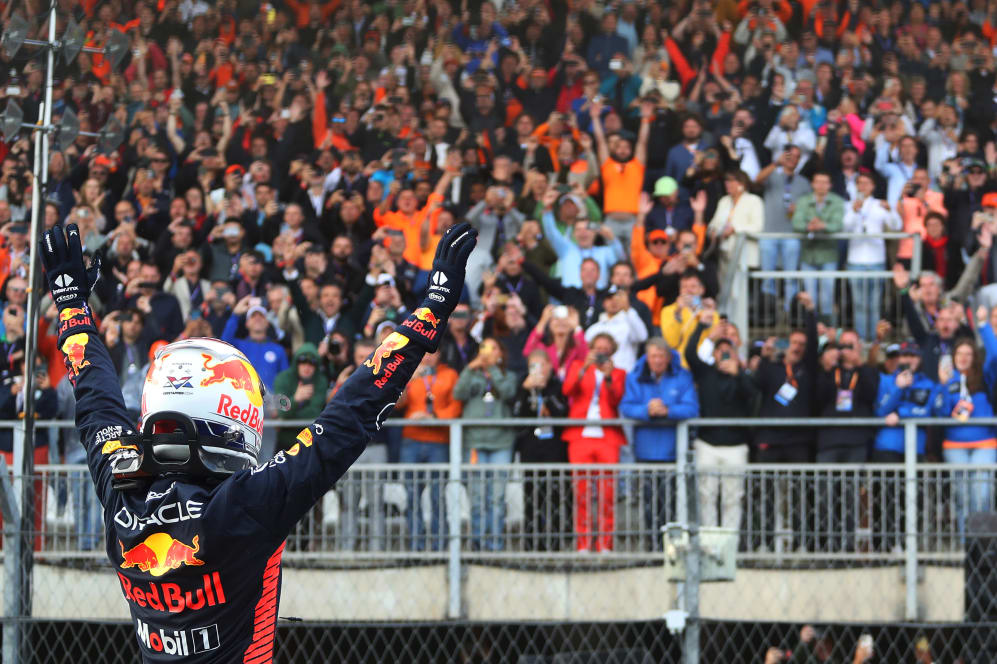 Lawson's second opportunity
Daniel Ricciardo's innocuous-looking crash in FP2 at Zandvoort had big consequences, as the Australian broke a bone in his hand and was ruled out for the rest of the race weekend.
Flying straight to Barcelona, Ricciardo had surgery on the break on Sunday to give him the best chance of a quick recovery, and team principal Christian Horner says the Singapore Grand Prix is an early target on the horizon.
That would represent a remarkable timeframe if Ricciardo were to return at such a punishing venue three weeks after his crash, but whether that proves too soon or not, it means Liam Lawson will be back in the car in Monza this weekend.
BEHIND THE SCENES: 48 hours in the life of AlphaTauri super-sub Liam Lawson at Zandvoort
The rookie reserve did an excellent job replacing Ricciardo at such late notice in Zandvoort, getting just one practice session – in wet conditions – to prepare for qualifying, and then being faced with a race start on slick tyres with rain falling. Multiple rain showers, pit stops and even a red flag period provided a huge test that Lawson handled without drama and finished 13th on debut.
Now, the New Zealander will get a full race weekend to build-up his experience and should go into qualifying and the race far more prepared than in the Netherlands, so will be hoping to show Red Bull even more of what he's capable of.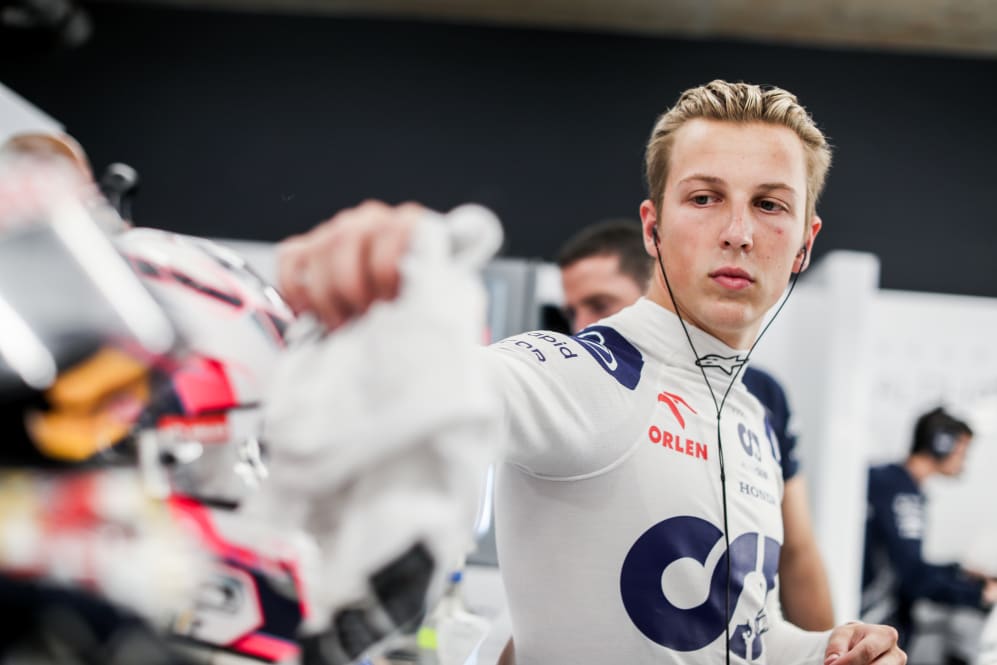 Ferrari's hopes in front of the Tifosi
The up-and-down nature of the 2023 season continued in the Netherlands, with Ferrari following a strong podium in Belgium with fifth place for Carlos Sainz and a retirement for Charles Leclerc. Both drivers did well to reach Q3 on a track where the car was looking a handful at times, but floor damage hampered Leclerc and Sainz didn't have an answer to the pace of Pierre Gasly in the race.
If there's one venue where Ferrari will want to score a big result, it's Monza, where the Tifosi will be out in force to support their team. And it's a very different challenge to the high downforce Zandvoort, with low downforce and drag levels the priority at the Autodromo, where straight line speed and braking stability are key.
BEYOND THE GRID: Fred Vasseur on his 'biggest challenge' and pursuing the 'pinnacle' with Ferrari
All of the teams are likely to bring specific aerodynamic configurations to Monza and Ferrari will be hoping theirs proves to be particularly competitive to open up the possibility of what would be a hugely popular podium at the very least.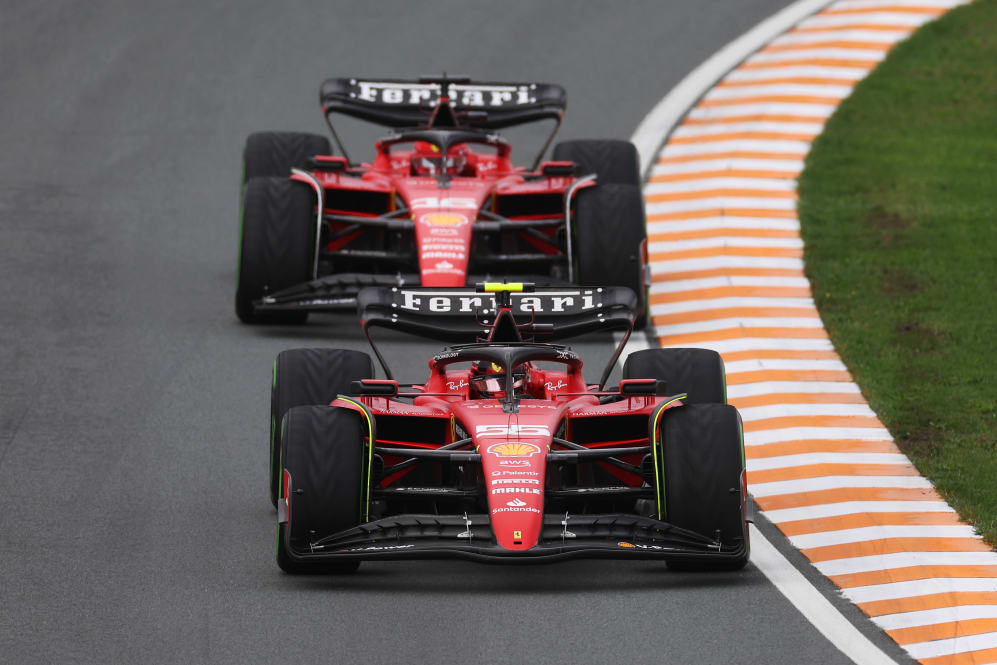 Another big chance for Williams
On Thursday at the Dutch Grand Prix, Alex Albon ranked Zandvoort as a track that is within the bottom fifth of all circuits on the 2023 calendar when it comes to competitiveness for Williams, based on the characteristics of the layout.
After both cars advanced to Q3 and Albon qualified fourth, those words sounded more than a little strange, but even after picking up more points in the race – and running strongly throughout – both the driver and team insist they weren't expecting to be so quick.
Where they expect to be quick, is Monza.
READ MORE: Albon rues tyre calls that cost him crucial points in Dutch GP
The Williams has been particularly strong on low downforce tracks in recent years, and maintained that form with a big haul of points in Canada earlier this year, leaving both Monza and Las Vegas as two venues where they were targeting another lucrative weekend. It was here last year that the car looked extremely quick, with Nyck de Vries able to finish ninth as a one-off replacement for Albon, who had his sights set on serious points before falling ill with appendicitis.
There is a caveat, though, as Williams expected to be strong in Belgium but didn't have the cornering speed required to be as competitive as they had hoped at Spa-Francorchamps. They were still quick in a straight line though, and it was the middle section that hurt on that occasion, so Monza's lack of high-speed corners should help to avoid a repeat.
Logan Sargeant also showed signs of his improving pace by reaching Q3 for the first time in the Netherlands, but needs to shake off a crash in the race that was triggered by a hydraulics issue, so a chance of points provides the perfect opportunity to move on quickly.
A test of new tyre rules
There's no Sprint event in Monza this weekend but there is a significant difference to the way the weekend will play out that is worth a refresher.
First seen in Hungary, the second trial of the Alternative Tyre Allocation (ATA) will take place, intending to reduce the number of tyres brought to each race weekend by Pirelli. Instead of 13 sets as at a normal event, there will be just 11 per team, with three sets of hards, four sets of mediums and four sets of softs.
TECH TALK: Which teams have got faster and cut the gap to Red Bull so far this season?
The reduction comes with more strict rules regarding usage in qualifying, with drivers mandated to use the hard compound in Q1, the medium in Q2 and the soft in Q3.
That led to a mixed-up grid in Budapest – a race where Lewis Hamilton was on pole position – as different cars manage to switch on their tyres in different ways, so we could see the trial having another impact on the final qualifying positions once again.