Alfa Romeo's 2023 launch showcar goes up for auction on F1 Authentics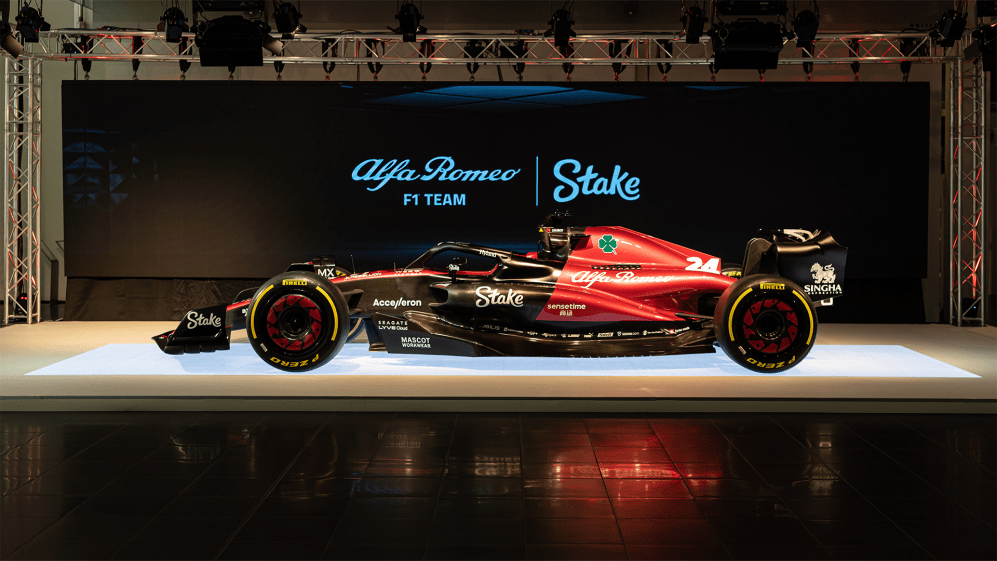 Fresh from kicking off their 2023 season by presenting the C43 to the world, Alfa Romeo are auctioning off the showcar used for the presentation via the F1 Authentics platform.
Built by UK-based sports memorabilia specialist Memento Exclusives, it is the first in a series of planned 2023 Alfa Romeo display cars – and is expected to reach more than £400,000 in the auction.
FIRST LOOK: Alfa Romeo show off 2023 C43 F1 car with striking new livery
Alfa Romeo's new car features a striking revised livery, with a red and black colour scheme replacing the white and red combination used in recent campaigns.
"The philosophy behind our launch has been to bring fans closer to the team, and auctioning this showcar fits within this narrative," said Alessandro Alunni Bravi, Sauber Group Managing Director and Alfa Romeo Team Representative.
"As our launch car, this C43 showcar is a piece of history and the first step in what is hopefully going to be a successful season for our team.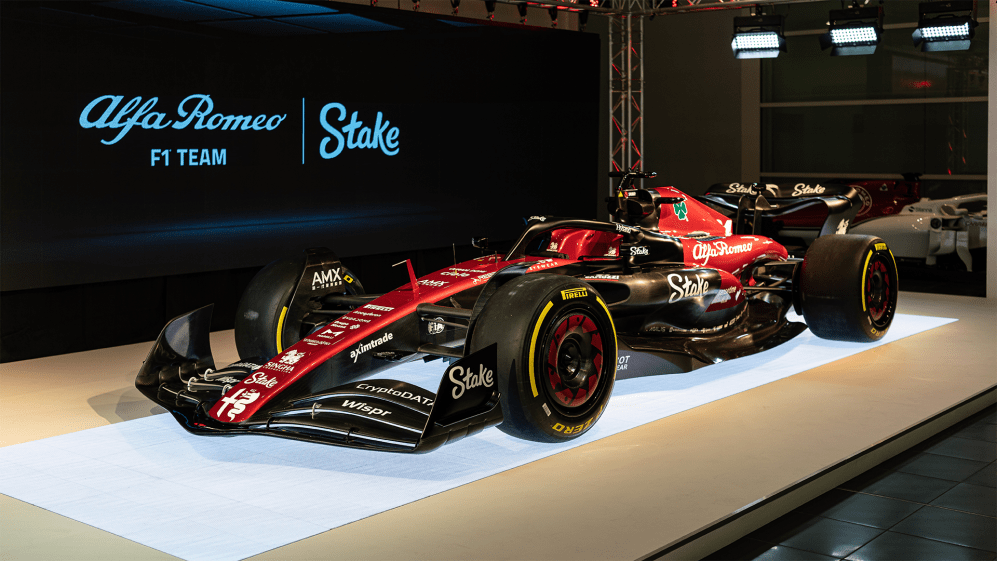 "The success of last year's C42 showcar, the first ever produced, is what spurred us on to create another great piece of memorabilia with Memento Exclusive, and I'm looking forward to seeing the interest it will generate."
Barry Gough, CEO and Founder of Memento Exclusives, added: "We are pleased to be able to continue our partnership with Alfa Romeo F1 Team Stake in 2023, kicking off the year with the launch of the C43 Show Car.
GALLERY: Take a closer look at Alfa Romeo's new car and new livery for the 2023 season
"This brilliant piece of engineering has been built in-house and will be used by the F1 team for their official car launch. It will then be available on our F1 Authentics platform, in an exciting auction that will allow collectors to own this phenomenal piece of history.
"Our partnership with the team has only grown stronger and will continue to allow us to not only be the official supplier of Alfa Romeo Show Cars, but also to sell official F1 memorabilia from the team too."
Alfa Romeo head into the 2023 season with an unchanged driver line-up of Valtteri Bottas and Zhou Guanyu, as the team look to build on the P6 finish they achieved in last year's constructors' standings.