'All of us know racing etiquette' says Ricciardo as he says nothing was 'out of line' in Hamilton-Verstappen clash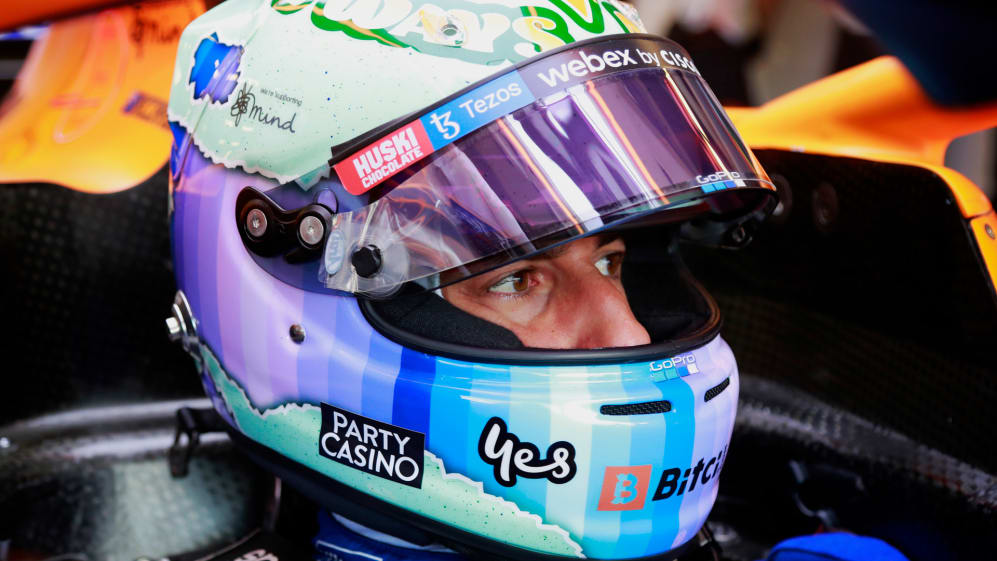 As one of the most accomplished overtakers on the grid, McLaren's Daniel Ricciardo has given his take on 'racing etiquette' and whether the FIA needs to impose tighter guidelines on drivers after the incident between Lewis Hamilton and Max Verstappen at Silverstone.
Ricciardo has pulled off some mighty manoeuvres in the past including a masterclass in the 2018 Chinese Grand Prix and a triple-pass on his way to victory in the 2017 Azerbaijan Grand Prix. Ahead of this weekend's Hungarian Grand Prix, he was asked whether the lines have been blurred on how to pass another driver after Hamilton and Verstappen came together on Lap 1 of the British Grand Prix.
READ MORE: Wolff looking to maintain Mercedes momentum in Hungary after 'polarising' Hamilton-Verstappen clash
He said: "I think… as racers, we know, and even sometimes it doesn't have to be written on paper for us. We know, just from years of racing and the experience we have.
"As I said, luckily, Max was more or less OK and he's here to race this weekend, so I think that's it. Deep down all of us know racing etiquette and when to squeeze and when not, so I think we're pretty clear with that," he added.
Ricciardo expanded on the Hamilton-Verstappen crash, for which Hamilton was given a 10s penalty, and said there was nothing "out of line", but explained that the high-speed Copse corner exacerbated the impact.
"So, you know... you know what's what," he reiterated. "But yes, I didn't really see anything out of line with the incident itself, if you know what I mean? I think the consequence was the big talking point and it's just a shame I guess that it happened in one of the quickest corners of the calendar."
READ MORE: Ocon says 'all doubts are gone' following chassis change, as he targets return to early season form
The Australian, who had a couple of on-track squabbles with Verstappen (including the collision, below, in Hungary 2017) as his Red Bull team mate from 2016-18, added drivers still know to leave adequate room for rivals despite the sizeable blind spot on the inside of the corner.
"Especially because in these cars there is a point where you don't see; there are blind spots when the car is a quarter of the way inside, we're aware that a chance of the car being there is probably pretty high, so we're always going to leave room for the car if there's a car there," he said.
Having taken a season-best fifth-place finish for McLaren at Silverstone last time out, the Australian is looking to string together another solid finish in Hungary this weekend.
Ricciardo was informed that he is the highest-placed driver in the standings without a podium in 2021, and asked about his target at the Hungaroring he replied: "Yes, I don't know, a podium then! You've put the words in my mouth.
"That's the target, it's been the target really since the start of the year. Another top-five would be a a solid result but a very good result would be spraying some bubbly," he concluded.