Wolff looking to maintain Mercedes momentum in Hungary after 'polarising' Hamilton-Verstappen clash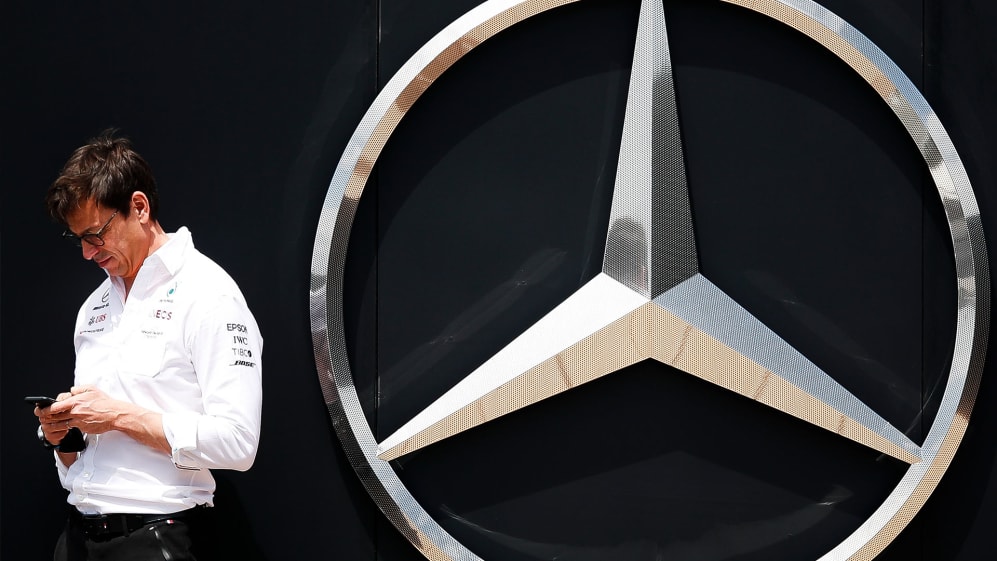 After the highs and lows of their British Grand Prix weekend, Mercedes Team Principal Toto Wolff is looking to take the positives into this weekend's Hungarian Grand Prix, as Lewis Hamilton goes in search of his second straight win – and a record ninth Hungaroring triumph.
A rollercoaster of emotions in the British Grand Prix saw Wolff caught up in the furore over Hamilton and Max Verstappen's Lap 1 crash, before watching on as his driver brilliantly claimed his eighth Silverstone win.
And the events of two weeks ago were still fresh in Wolff's mind as he and his Mercedes team headed to the Hungaroring – with Mercedes and Red Bull set to meet virtually with the FIA in Hungary following Red Bull's lodging of a petition to review Hamilton's 10-second penalty from Silverstone.
READ MORE: Red Bull lodge request for FIA to review Hamilton penalty following Silverstone clash with Verstappen
"Everyone has their own opinion on the events of Silverstone, and it was a very polarising incident," said Wolff. "However, the most important thing is that Max is okay. It's never nice to see a car crashing, particularly at such high speeds and at a corner like that, so we're glad he emerged from the accident unscathed.
"The last race weekend was a very entertaining one for the fans and we had a full-capacity crowd in the stands, which hasn't happened for quite some time. We could feel their energy. That made the weekend incredibly special, and obviously they had the chance to watch a very dramatic race, as did everyone else at home.
"We know how fine the margins are this season and how the advantage is swaying from one team to the other at each race," he added. "Us and Red Bull looked very closely matched at Silverstone and Ferrari were very quick, and now the battle moves onto the next round and a very different track."
READ MORE: Hamilton 'has met his match' in Verstappen, says Horner ahead of crucial Hungary showdown
That very different track is the tight and winding Hungaroring circuit, where Hamilton and Mercedes have triumphed for the past three years – and where Hamilton has claimed eight wins in total, with the Briton in with a chance of claiming an all-time record ninth at a single circuit this weekend, in what would also be his 100th Grand Prix win.
But with Mercedes having been able to claim their first win in six races at the British Grand Prix, Wolff is hopeful that his team have re-found their early season momentum heading into the final race before the summer break – with Mercedes just four points behind Red Bull in the constructors', and Hamilton eight adrift of Verstappen.
"For us, [Silverstone] was an encouraging weekend with the pace of the car," said Wolff. "The small upgrades we introduced worked well and we scored some big points, so we're looking to keep that momentum going.
READ MORE: Verstappen reveals he did 24hr sim race to make sure 'bruised' body is ready for Hungary
"The Hungaroring is a high-downforce [circuit, and] will therefore be a different beast compared to the last race. It is a track that will likely suit our competitors more, but we'll give it all we've got.
"It's been a long and intense first half of the season and we're almost at the summer break," Wolff added. "We want to ensure we head into the shutdown on the right foot, before we get the chance to recharge, take stock of everything that's happened so far and then come back fighting in the second half of the season."