Allison explains new Mercedes floor in Austin as team hope to 'level terms' with McLaren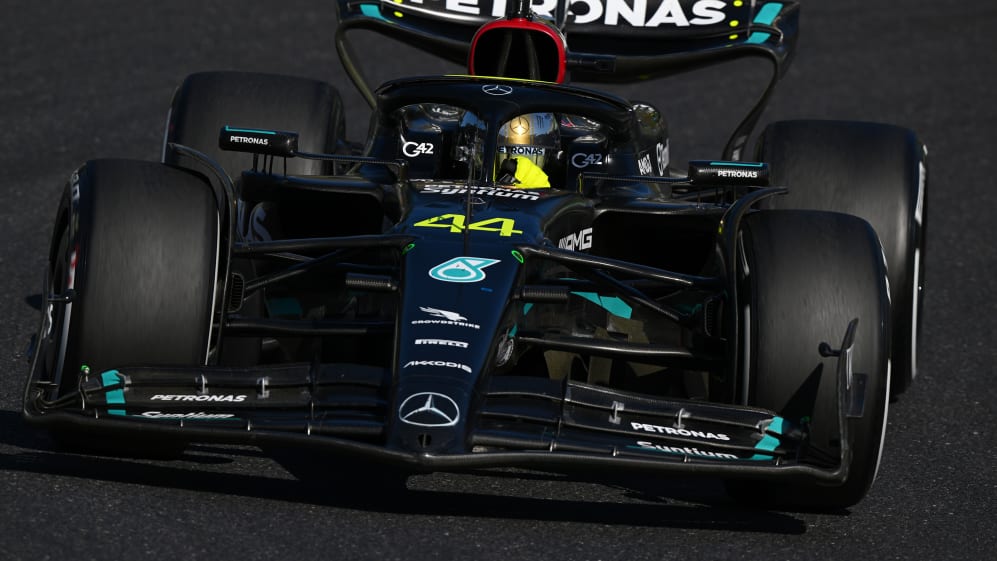 Mercedes' Technical Director James Allison has given an update on the new floor the team will be bringing for the United States Grand Prix this weekend, as he revealed how much of a boost in performance they can expect in Austin.
The Silver Arrows are currently embroiled in a heated battle with Ferrari for second in the constructors' championship with five races to go. The likes of McLaren are also seeing vast improvements that are helping to propel them up the table.
READ MORE: Wolff admits frustrations following Hamilton and Russell Qatar crash but backs pair to 'grow' ahead of Austin
Mercedes are now set to bring an upgraded floor to Austin and, speaking to Tom Clarkson and Damon Hill on the F1 Nation podcast earlier this week, Allison addressed whether the update was just to give Mercedes more pace for the final few races of the season or to help with their design for the 2024 campaign.
"Neither of those things," Allison explained. "It should be good at any circuit for the remainder of the year. It's not transformative, [it] should be about a tenth of a second.
"It's in the direction we think is decent, both for producing downforce in the right place, and hopefully being resistant to the bounciness that all these cars nibble at as soon as you try and get much downforce from them."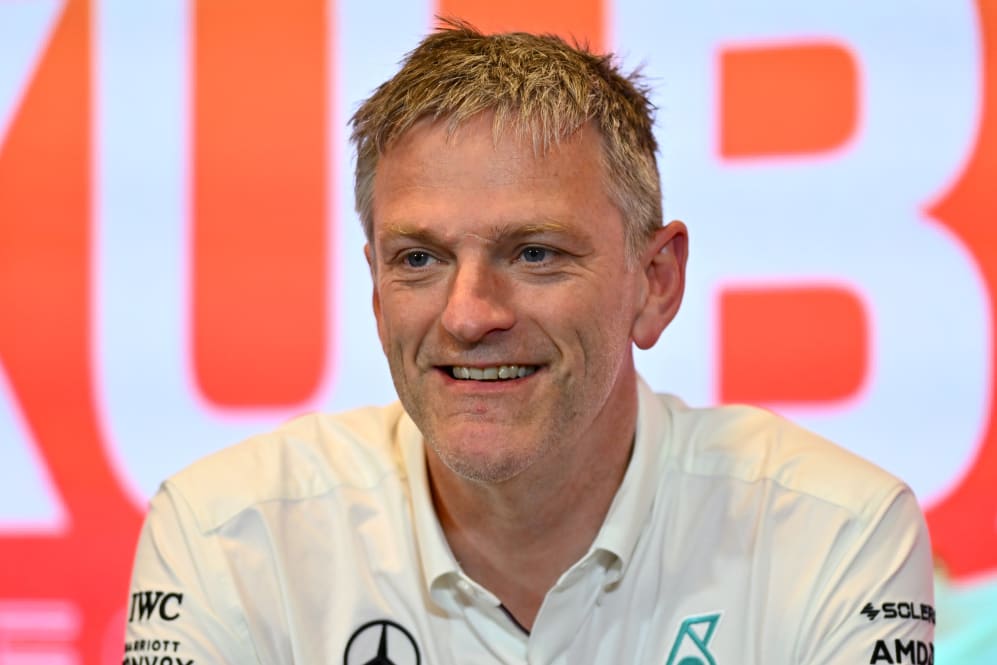 While Mercedes are immediately battling Ferrari, both teams will have their eyes on McLaren with the resurgent outfit scoring two consecutive double podium finishes at Japan and Qatar. With their performances earning plenty of plaudits, Allison gave his verdict on whether Mercedes will be faster than their papaya rivals in Austin.
"I think we were pretty much on their pace, not quicker than them, not slower than them, but ahead of them in Qatar," said Allison. "But in ordinary circumstances they would have out qualified us had they not had their track limits debacle with one car.
READ MORE: Mercedes target podium return in Austin but admit to key 'worry' against Red Bull and McLaren
"[Second and third] in the circumstances of Qatar, if we did Qatar over and over and over again, we probably would have been [third and fifth], because I think we would have been interleaved with them. It's close with them.
"At a Suzuka type track, they have the edge on us, at a slower type track, maybe we have some things they don't, but I'm not sure what they have left to bring to their car. Hopefully the floor that we are going to pop on the car at the next race in Austin could bring us up on level terms in any of the races to come.
Mercedes caught the eye when they introduced the zero sidepod design concept at the beginning of the new ground effect technical regulations in 2022. But after struggling for performance, they changed the design of the W14 at Monaco earlier this year.
Allison was asked if the team now know what design direction they can trust for next season. He replied: "We are pretty hopeful that we have got a good handle on what has been ailing us. Therefore, we are pretty confident that we know which direction to head in for the following season, for next season.
IT'S RACE WEEK: 5 storylines we're excited about ahead of the 2023 United States Grand Prix
"But that leads an open question though, let's say we are dead right, and we know exactly where we are heading, can we actually walk that path fast enough to overhaul a pretty dominant Red Bull and pop our noses in front? That's our challenge, more so than being confident on where we are heading.
"I think we are heading in the right place but the challenge, and that's what makes this part of the year so breathlessly brilliant, is can we not just walk along that path but fair sprint it for the next several months."