Feature
IT'S RACE WEEK: 5 storylines we're excited about ahead of the 2023 United States Grand Prix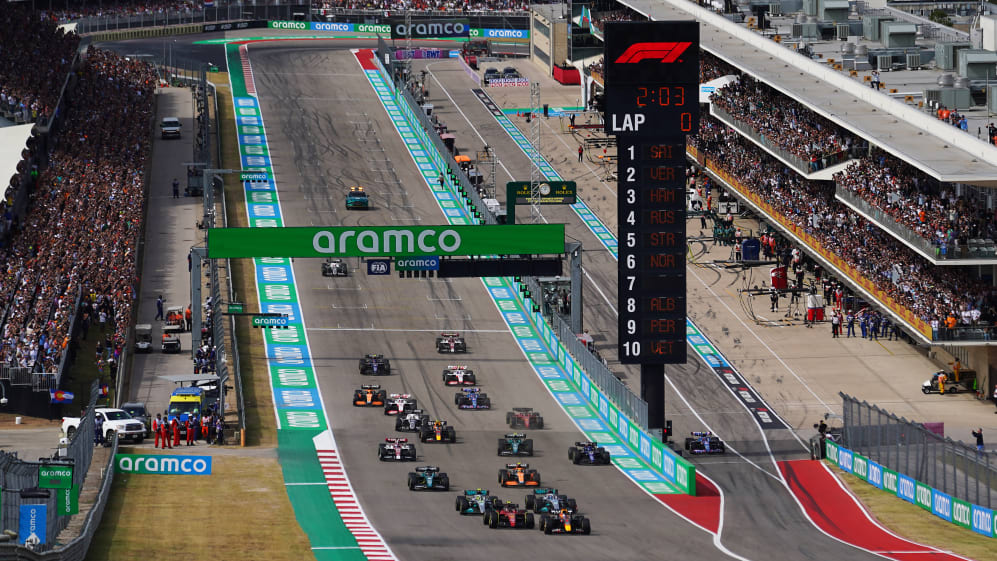 The championship titles have been wrapped up but that doesn't mean all of the other positions are locked in for both the teams and the drivers, who have plenty to play for over the remaining five race weekends. So here are some of the main talking points heading to Austin...
Will McLaren's resurgence be stopped?
The form team at the moment aren't Red Bull. OK, they are in the sense they have won two of the past three Grands Prix, but Oscar Piastri's victory in the Sprint in Qatar was not the only success McLaren have had in recent weeks. Over the past three race weekends, McLaren have picked up a total of 104 points, more than any other team.
THE STRATEGIST: Norris reckons he could have won in Qatar with a better grid slot – but is he right?
That's right, more than Red Bull's 74, more than Ferrari's 70, more than Mercedes' 63 and more than Aston Martin's 13.
It's a remarkable run of form across three different venues from Singapore onwards, but McLaren feel it was the high-speed nature of the last two tracks in Suzuka and Qatar that really suited their car.
On current form, McLaren could even become a threat to Ferrari in third in the constructors' standings, but they are unlikely to enjoy the performance advantage of the past two race events at all of the remaining tracks.
Mercedes, Ferrari and Aston Martin will all look to hit back at Circuit of The Americas, and potentially will need to.
Outscore their rivals heavily again in Austin and McLaren could be aiming to do so everywhere between now and the end of the season.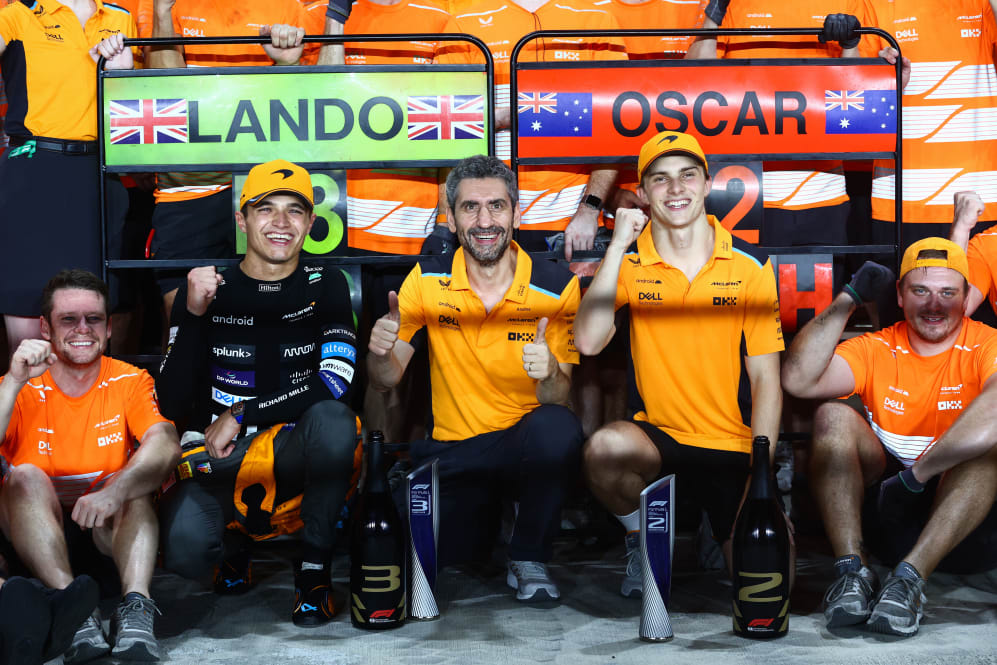 The dynamic at Mercedes
As good as McLaren's results were at the Qatar Grand Prix, there is a feeling of what could have been at Mercedes given the pace that George Russell showed in Sunday's race. Climbing through from the back of the field, Russell finished a very competitive fourth despite the limitations imposed by the maximum tyre stint lengths.
But the reason he was fighting back from such a lowly position was due to a collision with team mate Lewis Hamilton at Turn 1, an incident that ended Hamilton's race.
READ MORE: Flashbacks to 2016 as Mercedes offer their views on Hamilton and Russell's crash in Qatar
The two Mercedes drivers blamed each other initially before emotions cooled and Hamilton took full responsibility, although Russell tried his best to further calm matters by stating that it takes two cars to be involved in an incident.
The pair handled the collision impressively, but Russell's immediate radio comment of "Guys come on. Two races in a row!" highlights the way that incidents can start to build up and increase tension, especially if there's more than one in quick succession.
It's far from a problem at this stage, but one to keep an eye on if they're fighting for position again at Circuit of The Americas.
A big upgrade for Haas
You might have already seen a new set of race suits for Haas that have been revealed for the team's home race in Austin, but they will also have something far more substantial when it comes to their car.
No, I'm not talking about a livery, but instead a whole new aerodynamic package that has been developed during the season. It follows a similar concept to the Red Bull route that many teams are now heading down, and could be crucial for Haas on two fronts.
READ MORE: Hulkenberg acknowledges 'big mistake' as Qatar race wrecked by wrong grid slot start
More immediately, they need a step forward in performance this season if they are to get back into the fight for seventh in the constructors' championship, having slipped 11 points adrift of Williams in recent weeks. Qatar saw Alfa Romeo jump ahead of Haas with a double-points finish too, so anything that increases the chances of a top ten finish will be important.
But there's a bigger picture at play, with Haas keen to see if their development and understanding of a different concept is successful before they finalise certain aspects of their car for 2024. Whether it has an immediate impact or not, the upgrade is likely to influence what Haas does next year.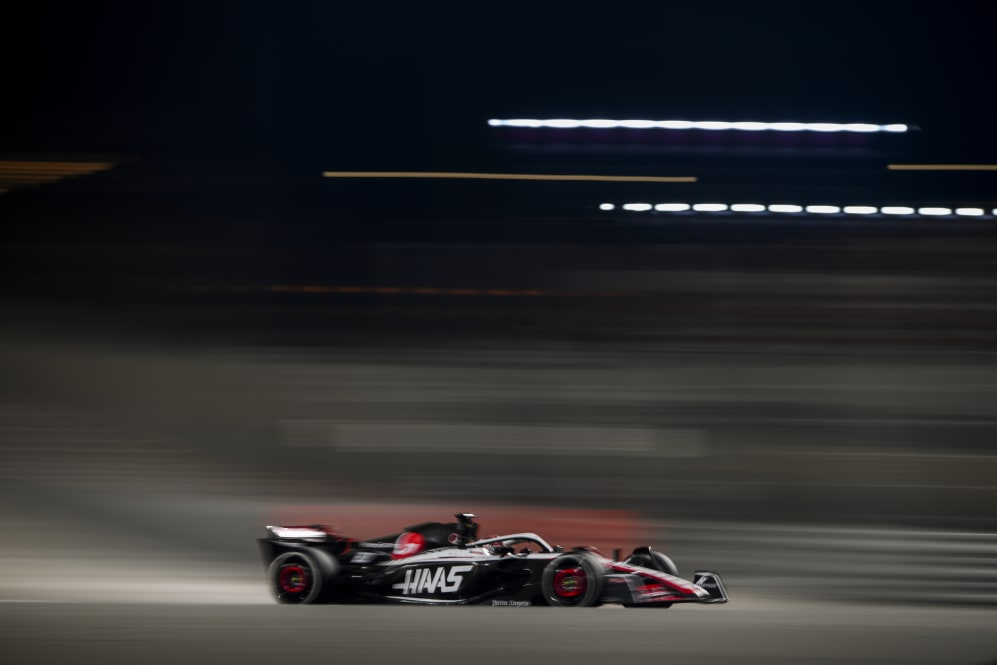 Ricciardo returns
The only team now below Haas in the constructors' championship are AlphaTauri, who are set to welcome back Daniel Ricciardo in Austin.
Ricciardo has missed the past five races with a broken hand and was close to a return in Qatar but, after a simulator session, decided that it was more sensible to take the extra two weeks to continue his recovery and leave Liam Lawson with clarity to tackle the Sprint weekend.
READ MORE: Ricciardo returns to F1 action with entertaining Nashville demo run
"Of course he was wanting to come back," Christian Horner said. "He has a contract secured for next year, it was a question of... In Liam we've got such a great sub it was also a way of giving him another Grand Prix without putting unnecessary pressure and potentially longer-term damage on Daniel, [so we] just said 'Look, don't overstretch it'.
"As it turned out the conditions that we had [in Qatar] could have been very testing for him so to have that extra 12 days in the run up to Austin is the best preparation for him."
It's still going to be a major challenge as Ricciardo will have just one practice session to prepare himself, but he's sure to have huge support at one of his favourite venues.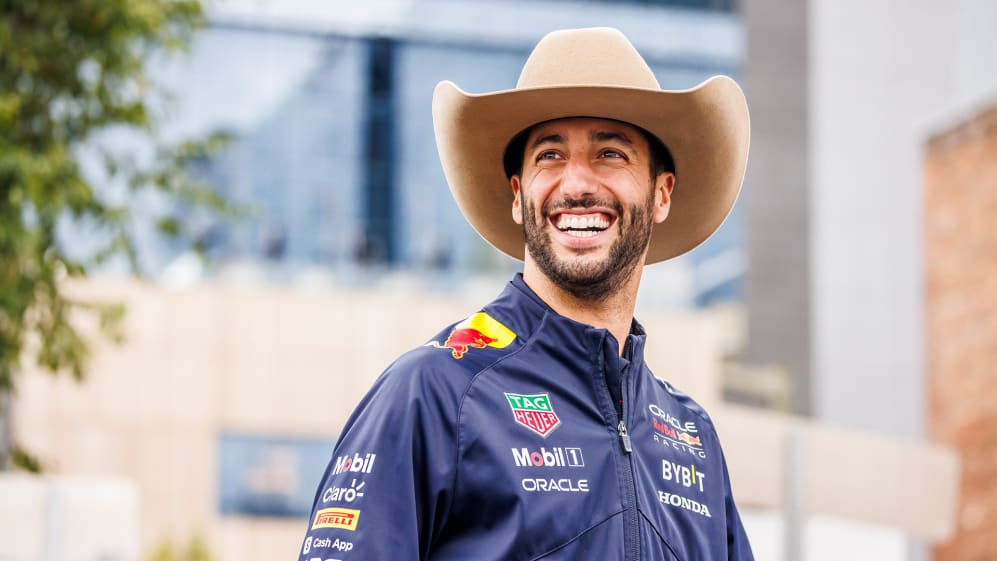 Another Sprint and a huge crowd
That's right, we've got a Sprint for the first time in Austin, and also the first ever back-to-back Sprint events following the drama of Qatar. Split strategies on the Saturday led to all sorts of action as soft-tyre runners rapidly moved forward and then even-more-rapidly slipped back, with those on mediums faring best.
It meant a lot of battling for position on track and multiple incidents that required Safety Car intervention at Lusail, so excitement is already building to see what Circuit of The Americas offers up.
And it's a great venue to do it, not least because of the size of the crowds seen in Austin in recent years. The race is closing in on half a million fans during a race weekend – although expects this year to be welcoming a similar number to 2022's total of 440,000 that was the biggest figure of the season.
READ MORE: McLaren announce first-of-its-kind recycled carbon fibre trial for United States GP