Alonso addresses chances of Spanish GP victory as home fans give him 'special energy'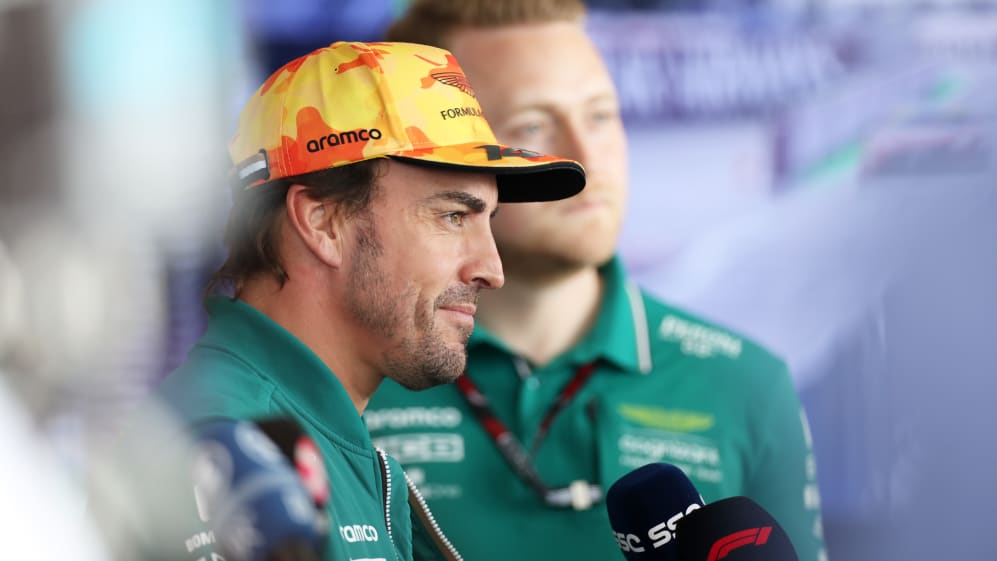 The 12th of May 2013 is the date on everyone's minds – the last time Fernando Alonso crossed the line to take the chequered flag and win in Formula 1. A decade may have passed by the Spaniard but he has lost none of his sharpness and is on an incredible run of results heading into his home race.
Having never finished lower than fourth this season – his first as an Aston Martin driver – the Spaniard already has five podiums to show for himself with second in Monaco last weekend the closest he's come to a win in nine years. As a result, many are asking when he can finally break the drought and make it to the top step of the podium.
For the romantics, Spain would be a perfect location to do that but the Aston Martin man is keeping those expectations measured.
READ MORE: Vasseur insists there is 'big room for improvement' with current Ferrari car ahead of Spanish GP
"I don't think realistically we can fight for the victory, let's be clear," he said. "Red Bull have been very dominant all season long and I don't see any reason why, in Barcelona, they should not aim for a one-two. But let's see what we can do."
What Alonso can do is bring plenty of hunger to every race he takes part in, last weekend telling his race engineer that he was driving "like an animal" as he tried to chase down Max Verstappen's Red Bull around the streets of Monaco.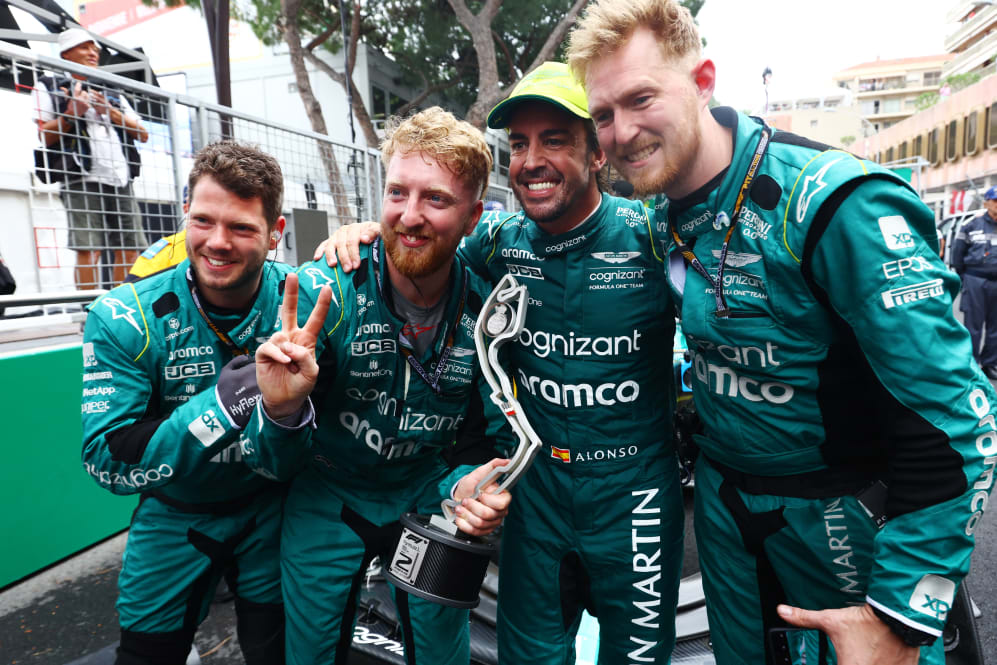 He's impressed in qualifying too, having started second at the last two races. While it might be some time since he last won in Formula 1, his break from the sport to race in other categories has certainly kept him sharp when fighting at the front of the grid.
"Going into [any] race, I was fighting for whatever position with the mentality of getting that, the maximum from the cars. Sometimes it's P7, sometimes it's a podium possibility. I know that in Formula 1 it has been a few years already, since Ferrari times, but in endurance I was going into every race winning the race and the world championship so it's not that long ago."
READ MORE: Verstappen sets simple target for rest of the season as he ponders whether Red Bull can win every race in 2023
Alonso will have the home crowd on his side, saying he always finds the fans give him "a special energy" when he races here. But with the likes of Mercedes yet to fully test out their upgraded package, and Ferrari bringing a raft of new parts to Barcelona, the Spaniard knows he will have to be at his best to keep ahead of the chasing pack – while keeping half an eye on the battles out front.
If any opportunity for a win arises, no one would bet against Alonso taking his chance.