Alonso calls Qatar pace 'a positive surprise' as Stroll's penalties deny Aston Martin double points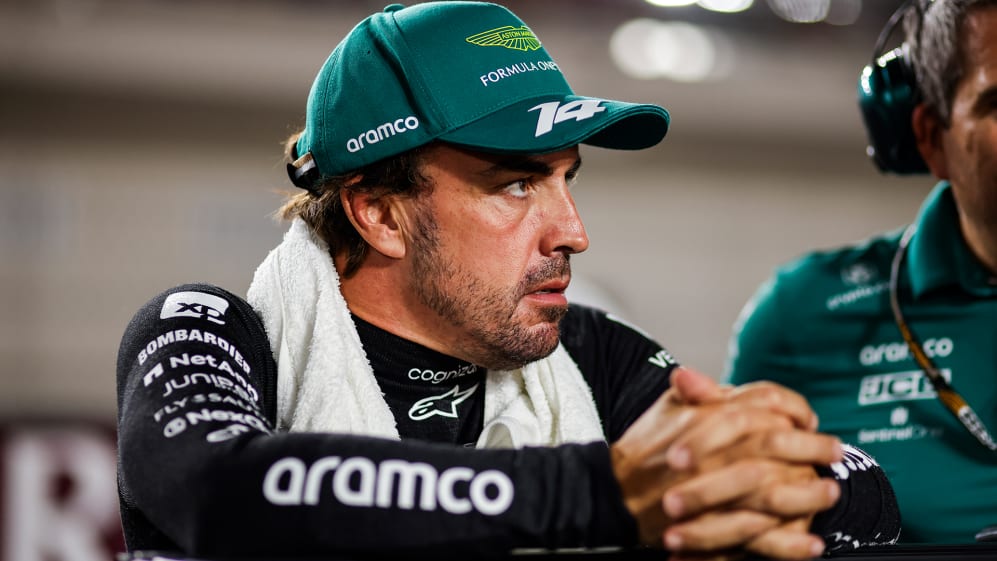 Fernando Alonso was able to capitalise on his strong qualifying performance and bring home his best result since Zandvoort with a solid sixth place finish in Qatar, but it was anything but a straightforward night for the Spaniard.
Starting fourth, Alonso was fortunate to avoid the clashing Mercedes cars, but was forced wide which saw him lose out to the McLaren of Oscar Piastri. He ran near the front for the opening stages, before a gust of wind sent him wide and off the track. Although he recovered, he went off a second time, this time all the way through the gravel after a snap of oversteer caught him out mid-corner.
While he wound up losing out to the faster McLaren of Lando Norris and Charles Leclerc's Ferrari, he had enough pace to keep Esteban Ocon at bay, despite carrying some floor damage garnered from his off-track excursions.
READ MORE: Leclerc says fifth was the best he could do in Qatar as Sainz laments 'cruel' fuel leak that ruled him out of the race
"The weekend was a little bit more competitive than what we thought so that was a positive surprise but we still need to improve in the next couple of races," he said afterwards, with his points haul helping to keep Aston Martin just ahead of McLaren in fourth in the constructors' championship.
"[McLaren are] very strong and better than us. There's nothing we can do, we just have to respect their performance and they have this momentum but we still cannot give up. Hopefully in the next three races we have a strong weekend, score with both cars and they have a bad weekend and then we open the gap, but at the moment it is tough."
READ MORE: Piastri and Norris revel in 'mega race' as McLaren score double podium finish in Qatar
Alonso also elaborated on his 'hot seat', a mechanical fault that saw him ask the team for some unusual measures at his pit stop. "We had something also with our seat, it was extremely hot so I asked for some water or something at the pit stop, that they could throw over me or something but that wasn't allowed apparently," he said afterwards with a laugh.
As for his team mate, Lance Stroll was in the mix for points for much of the race and crossed the line within the top 10, but knew he would be dropping down the order once penalties for track limits were applied.
"It's disappointing not to take any points away having raced so hard in such physically demanding conditions. There are positives to take away though; the car had more pace today and the team made some good strategy decisions with the regulated tyre constraints."