Alonso delighted after netting first top-5 start in 7 years for Turkish GP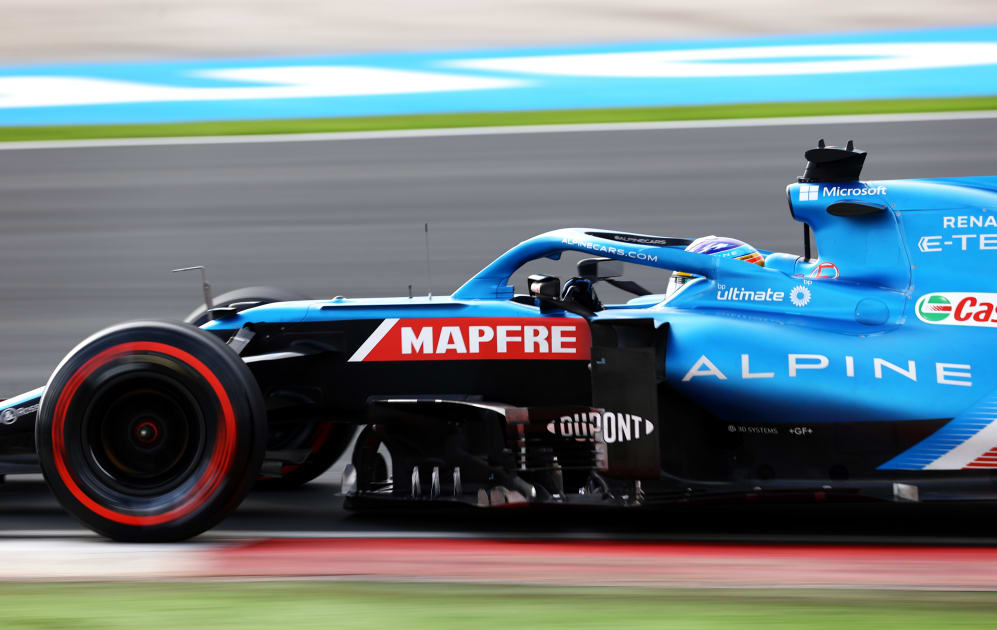 Fernando Alonso will start fifth for a Grand Prix for the first time since 2014 as he qualified sixth in Turkey for Alpine – ahead of Red Bull's Sergio Perez and McLaren's Lando Norris – before being bumped to P5 by a Lewis Hamilton engine penalty. And the two-time champion said he was delighted with the qualifying pace of his car – but unsure if the race pace would prove as competitive.
Unlike team mate Esteban Ocon – who dropped out in Q2 after a mistake on his final flying lap, and will start the Turkish Grand Prix in P12 – Alonso was able to make it all the way through to Q3 at Istanbul Park, with the Spaniard particularly pleased that he was able to do so on the medium tyre...
WATCH: Ride onboard with Hamilton as he sets the fastest ever lap of Istanbul Park in qualifying
"Yes it was good, it was enjoyable – I think the car felt fast today with all compounds of tyres," he began. "We qualified with the medium in Q2, which is normally not a luxury we have; normally we have to put the softs [on] to go through, but yesterday the car felt fast, and obviously the points are given tomorrow. Today it means just nothing, but it's a good starting position."
As for whether he can hold off Norris, who starts seventh – and Perez, who starts sixth – Alonso was less sure. He did admit he was "surprised" to qualify so well, but accepted that his first Turkish GP appearance since 2011 will be a trip into the unknown.
"I was surprised as well a little bit to be that competitive on the qualifying," he said. "I think the race is a different thing. They [McLaren] are very consistent and they are very strong on Sundays, so let's see if we can keep this position.
READ MORE: Delighted Schumacher daring to dream of first F1 points after Q2 appearance in Turkish GP qualifying
"But I think the biggest unknowns are the degradation on the tyres, because yesterday we didn't have enough info, and then the weather. We saw today how long it takes to dry the circuit, and if it rains tomorrow morning, maybe the start is in damp conditions," concluded Alonso.
Having avoided a penalty after stewards investigated him for ignoring double yellow flags in qualifying, Alonso now has a prime opportunity to build on the 58 points he's clinched so far.