Alonso delivers the goods for McLaren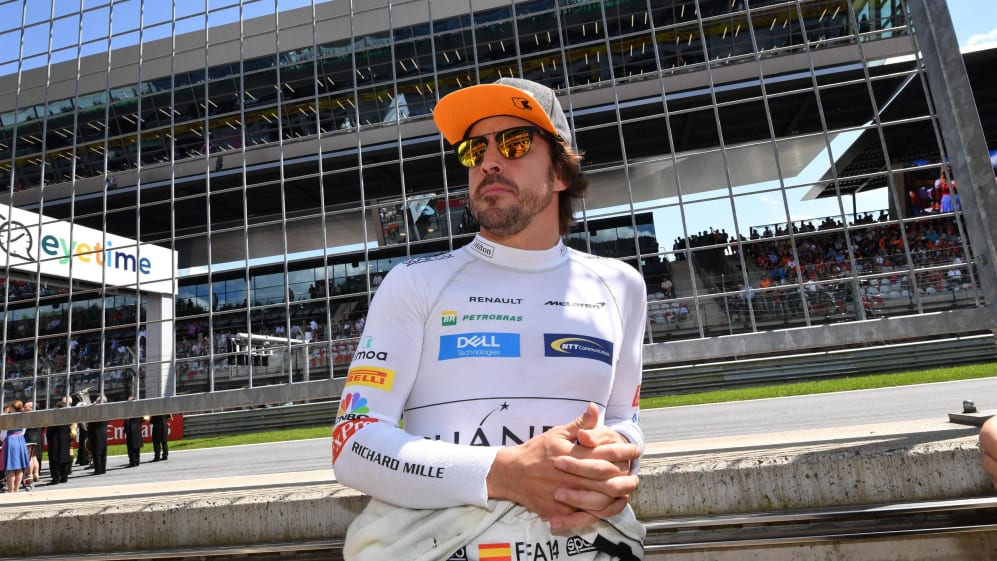 After a disappointing qualifying session and a parc ferme violation that resulted in a pit lane start, Fernando Alonso's point-scoring result in Austria came against the odds.
Both McLarens dropped out in Q1 in France a week ago, and Stoffel Vandoorne was again eliminated at the same stage of qualifying at the Red Bull Ring. Alonso reached Q2, but then was forced to start from the pit lane as a result of replacing a damaged front wing for a different specification.
Although McLaren hadn't scored for three races prior to the Austrian Grand Prix, Alonso fought his way through from the back of the field to take eighth in the closing stages – and even the Spaniard himself was surprised by the result.
"Completely unexpected, from the pit lane to P8 is definitely great," Alonso said. "In the beginning of the race we were behind a group of cars and we were not able to show our pace. In the second part, a lot of people suffered blisters on the rear tyres, and we didn't, so we had a pace advantage and we maximised that potential.
"So I'm happy with P8, and now we go to Silverstone, our home Grand Prix. We definitely need to deliver a better performance there and hopefully score more points."
The condition of the rear tyres was a major factor in Sunday's race, with severe blistering forcing some drivers to stop for a second time, and Alonso says his ability to avoid such issues was crucial to the final result.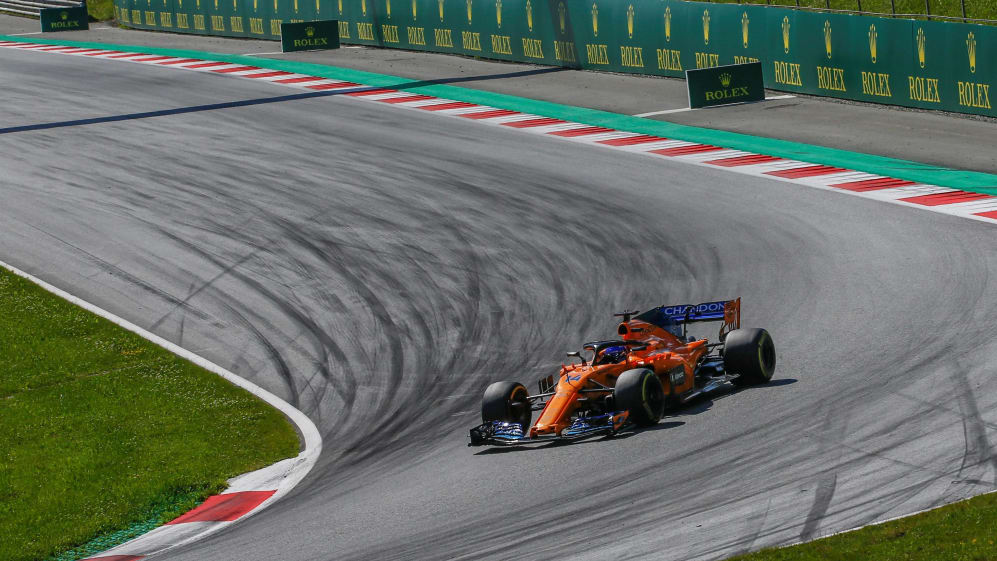 "I delivered the goods, as I said to the team on the radio. We started the race targeting a points finish and I delivered them. But it was a race not without many troubles, especially in the beginning when we were in the middle of a lot of traffic and we were completely stuck there because we were following six or seven cars that were all together.
"After the pit stops I think a lot of people started to have problems with rear-tyre blisters. We didn't, and that's what allowed us to move up the order in the last few laps. We have to understand why we didn't suffer from blistering, if we did something different compared to the other teams, because that was the key for coming through the field."
Alonso's performance also drew praise from racing director Eric Boullier, who sees the recovery drive as confirmation that McLaren have a more competitive car in race trim than they do in qualifying.
"Fernando's eighth-place finish was a fine example of his determination and never-say-die attitude," Boullier said. "At the start of the race, when he was sat in his car in the garage, a points finish certainly didn't look likely – but he drove superbly, looked after his tyres, and really put the hammer down when it was critical.
"His pursuit and pass of Charles Leclerc also shows there's a bit more pace in the car on a Sunday than is usually evident on a Saturday. We'll keep working to further unlock that."
Going in to the final part of F1's triple header, the British Grand Prix, Alonso sits eighth in the drivers' standings, just one point behind seventh-placed Kevin Magnussen.