Alonso: McLaren 'had the best car on track'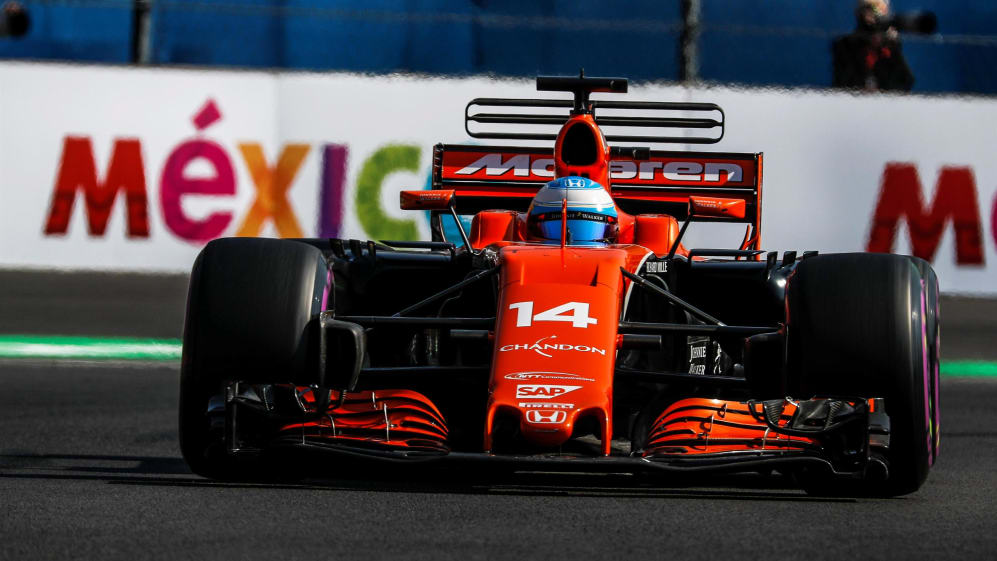 Fernando Alonso says McLaren proved they had the best chassis of the field in qualifying for Mexico, after finishing just 0.192s off the fastest time - and setting the fastest middle sector - in Q1 at the Autodromo Hermanos Rodriguez.
Alonso did not head out in Q2, opting instead to save tyres in light of his impending 20-place grid penalty for power unit changes, but said his performance in Q1 demonstrated that for the first time in years McLaren could lay claim to having the best car in F1.
"It was good fun in Q1 to show the potential of the car," commented the Spaniard. "Yesterday was a nice surprise, how strong we were - the car felt great in the corners, in the high speed section, and today we proved it again in qualifying.
"Being two-tenths off P1 in qualifying, that shows probably for the first time in the last three years we had the best car out there."
Alonso added that improvement came from the chassis rather than the engine - while Honda did bring updates, McLaren made the call to run the old-spec unit in Mexico and save the revisions for the final two Grands Prix.
"Today we have the previous engine," he explained. "Yesterday we used the new engine but saved it for Brazil and Abu Dhabi.
"So all the improvements are thanks to the aero and a bit to the suspension parts we've brought over the past races. It's been a while since we set a pink sector. It's probably the best weekend of the whole season."
Alonso finished 13th in last year's race in Mexico City, while he retired after just one lap in 2015 with power unit troubles.