Feature F1 Unlocked
Alonso on the hunt and Ferrari on the back foot – What To Watch For in the Canadian Grand Prix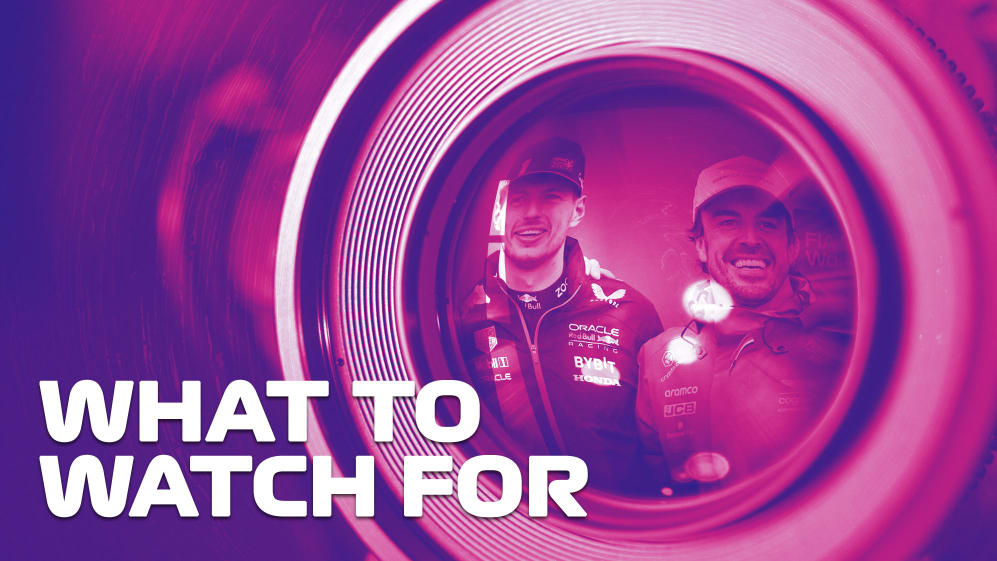 From a mouthwatering front row to Mercedes continuing to close the gap, and from multiple big names out of position to a chance of points for one of the stars of qualifying, we highlight some key areas to look out for when the lights go out on race day at the Circuit Gilles Villeneuve…
1. Alonso versus Verstappen, again
A year ago at this very circuit we had the exact same front row as 2023 has served up, albeit with one driver in a different car. Max Verstappen was on pole from Fernando Alonso after a wet qualifying session, with Alonso in an Alpine at the time.
READ MORE: Verstappen charges to pole for Canadian GP as Hulkenberg grabs surprise P2 in wet and wild qualifying session
As good a job as Alpine did on that occasion, what makes this year's front row all the more exciting – after Nico Hulkenberg's grid penalty – is the level of competitiveness of the Aston Martin, which suggests Alonso might be able to put pressure on Verstappen in the race, particularly if he can take the lead at the start.
That was Alonso's goal a year ago as he wanted to lead a lap of the race, but this time around Aston Martin are aiming for a first victory of the season to try to end Red Bull's run of dominance so far this year.
Alonso has finished third and second already this year, and is after that final step in search of win number 33.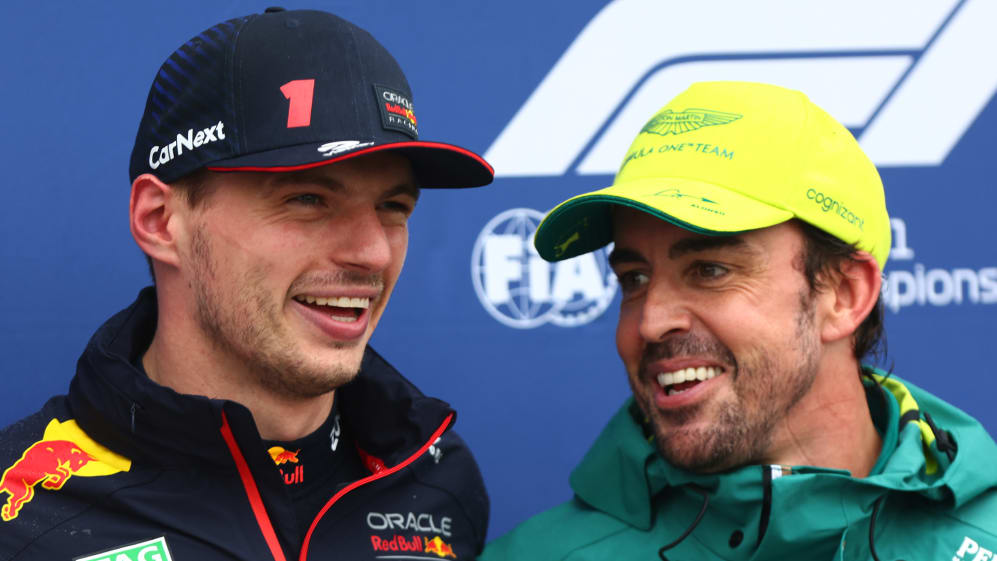 2. Mercedes threatening once again
Also in a strong position heading into the race are Mercedes, who continued their recent good form to become the only team with two drivers in the top five in qualifying.
Both Lewis Hamilton and George Russell were encouraged after Friday practice, suggesting the car is more competitive than it was at this point 12 months ago, and heading in the right direction.
WATCH: 'A podium is on the cards' – Hamilton relishing battle with Alonso after taking P4 grid slot in Montreal
That came after the pair topped second practice – although Russell felt that was because they completed their qualifying simulations later than their rivals. But Mercedes have tended to be stronger in race trim than on low fuel, so they will be looking forwards rather than backwards, especially after their showing in Spain.
With Russell promoted to the second row by Hulkenberg's penalty, the pair also have the chance of using strategy to try and attack Alonso and Verstappen, with neither having their respective team-mates starting in the top 10.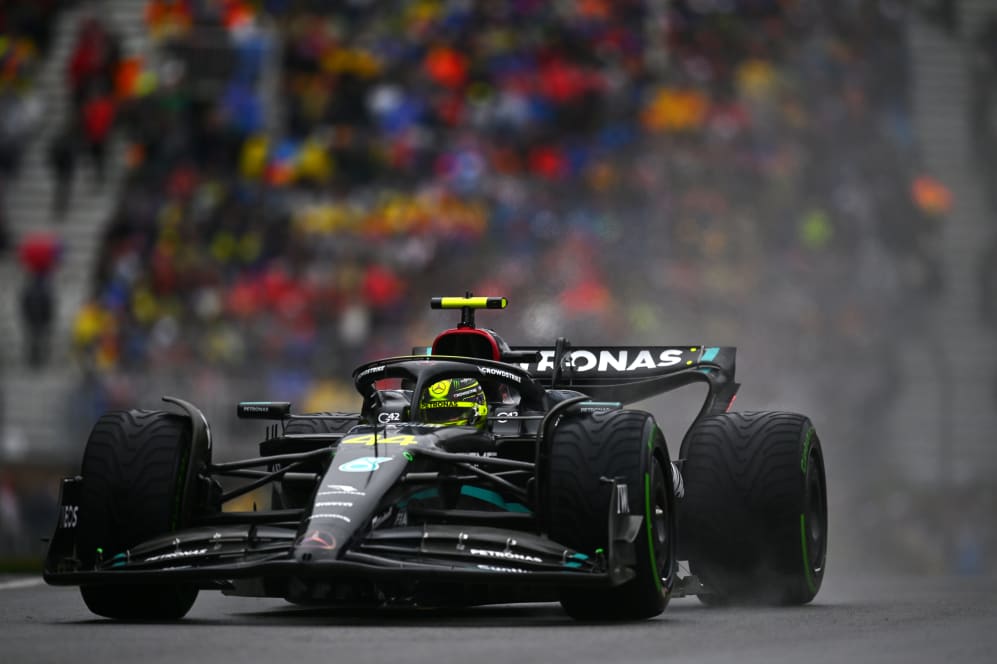 3. Ferrari and Perez with work to do
Verstappen might be facing a threat from both Alonso and the Mercedes drivers but his closest challenger in the drivers' championship has it all to do. Sergio Perez starts from 12th place after failing to make it into Q3 for the third race weekend in a row, getting caught out by the conditions in Q2.
Perez did his first timed lap on intermediate tyres but wasn't quick enough, and then by the time he put on slicks he found himself with traffic. Backing off and going again, the rain had intensified and Perez failed to improve – but he wasn't alone in that scenario.
The same outcome was suffered by Charles Leclerc, who was left frustrated by Ferrari not listening to his feedback at the start of the session to use slicks earlier. Leclerc did out-qualify Perez by one position, and then gained another spot but it was not good news for Ferrari.
READ MORE: 'We are just making our lives so much more difficult' – Leclerc calls on Ferrari to 'improve now' after Montreal Q2 exit
That's because it was a grid penalty for Carlos Sainz that triggered Leclerc's gain, with the Spaniard penalised three positions for impeding Pierre Gasly in Q1. Sainz now starts 11th and Leclerc 10th, and along with Perez they are joined by Lance Stroll as a quartet looking to make progress on race day.
Stroll was eliminated in Q2 as well – and after picking up a three place penalty of his own for impeding Esteban Ocon, he looks to have his work cut out to score big points at his home race.
4. Albon hunting a return to the points
Speaking of points, one of the stars of Saturday will be hoping to convert a top 10 starting position for just his second score of the year. Alex Albon finished tenth in Bahrain to start the season but has not scored since – a run he has a chance of ending after qualifying the updated Williams in ninth place.
Albon actually set the fastest time of qualifying by topping Q2 on slicks in what was a very impressive performance, but by the time Q3 came around the rain had returned and he wasn't able to set a time due to the interruptions caused by Oscar Piastri's crash and then the heavier downpour.
WATCH: 'I want to go forwards' – Albon looking ahead after topping Q2 in Canada for Williams
While this has been an unusual weekend in terms of track time and clean running, the Circuit Gilles Villeneuve is a track that Williams were expected to be relatively strong on due to the way it rewards an efficient car and does not demand high downforce levels.
The updated car that Albon is using certainly doesn't appear to have hurt the team on that front, and if he remains quick in a straight line he will be tough to overtake, and could threaten the McLaren drivers ahead given the difficulties in race pace that Lando Norris and Oscar Piastri had in Spain.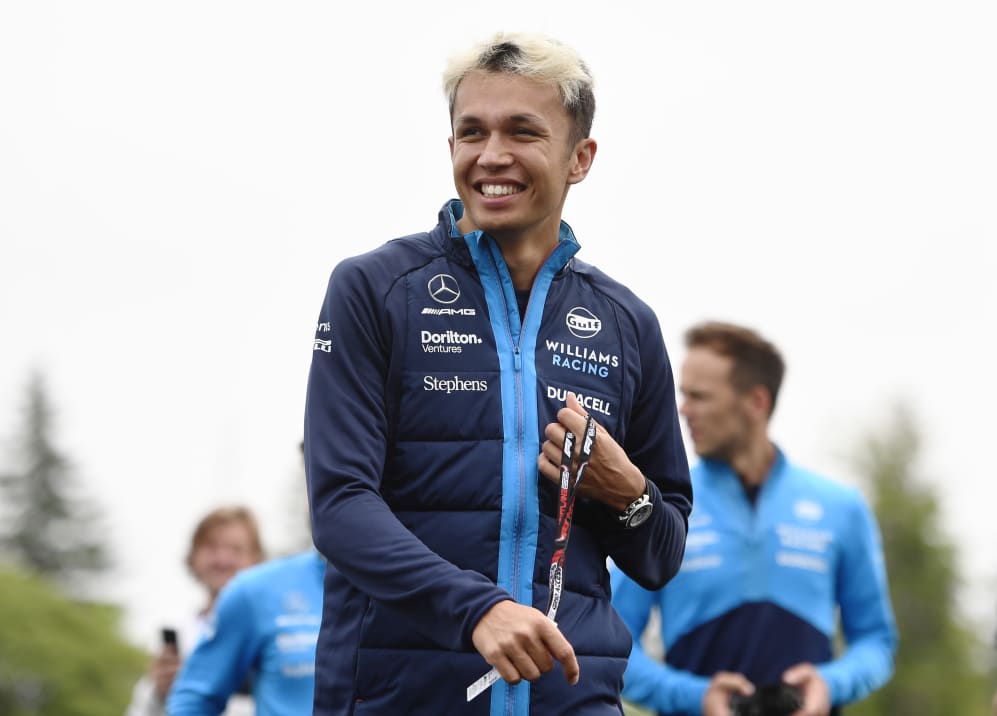 5. Strategic challenges
There are a lot of unknowns heading into the race when it comes to race performance though, because of the disrupted manner of the weekend so far. Friday's CCTV issue meant there was just a single 90-minute practice session for teams to make use of, and then Saturday's rain ensured no real dry data was gathered.
That wet weather also ensured the track was washed clean of any rubber that had been put down, so it will be "green" on Sunday for the race, with low grip levels similar to what FP1 would have been.
HIGHLIGHTS: Watch the action from qualifying in Montreal as Verstappen takes pole ahead of Hulkenberg
That's likely to have an impact on strategy, with the tyre performance evolving as the rubber starts to build up again, but means teams will have to be more reactive as they try to understand how a tyre is going to perform with limited data.
Just like in qualifying, being on the right tyre at the right time – even if it's a fully dry race – is going to be crucial.
To read on, sign up to F1 Unlocked for free
You'll unlock this article and get access to:
Live leaderboard data
Epic experiences and rewards
Money-can't-buy competitions