Alonso: Qualifying P7 a 'gift'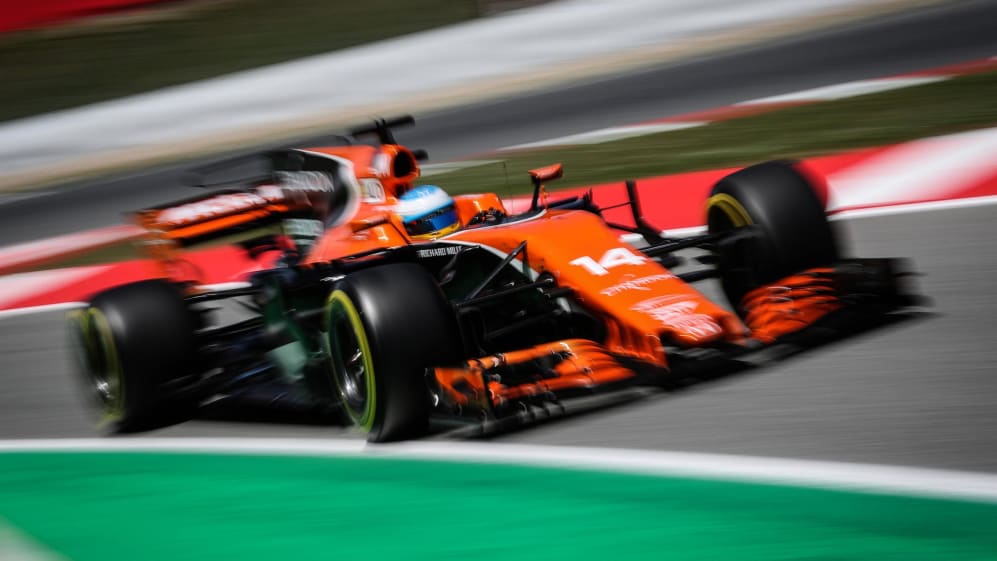 Fernando Alonso described securing seventh on the grid for his home race in Spain as a 'gift' after making it through to Q3 for the first time this season.
The McLaren driver, who clocked only 21 laps on Friday after a disrupted programme that included a big oil leak in FP1, impressed mightily as he finished 'best of the rest' behind the leading trio of Mercedes, Ferrari and Red Bull, saying he felt '100 percent confident' behind the wheel of his Honda-powered machine.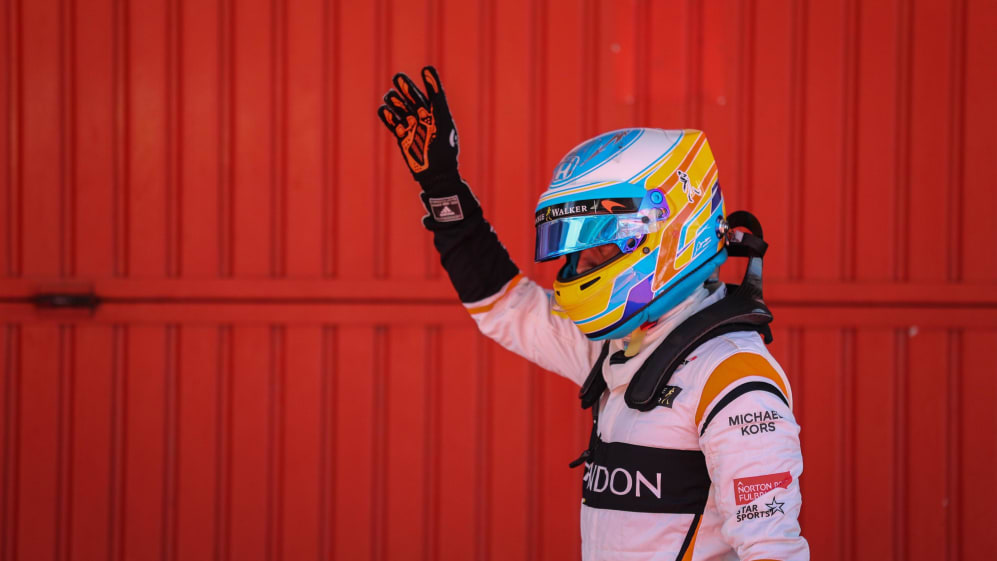 I think it will be a nice boost for all the guys
"Everything today went perfect – better than what we thought," said Alonso, who'd not qualified as high since last year's Hungarian Grand Prix.
"It's a nice surprise to be in Q3 and P7. Yesterday we saw the potential but we had strange sessions - a failure in FP1 and very short running in FP2. But today we put everything together and I felt confident with the car.
"Conditions were quite tricky, quite windy, but my car was always giving me confidence that I was able to push 100 percent."
The Spaniard hoped that his performance would lift spirits within the McLaren-Honda camp after a difficult start to the season, adding: "I'm happy for the team as well because they work so much.
"They've changed so many power units in these first races that to be now in P7, to be tomorrow on the grid around the cars that we should be fighting for the top positions, I think it will be a nice boost for all the guys."
Asked if he'd been given an extra lift by driving in front of his home fans, Alonso added: "Always here. I find this extra motivation to take care of every detail of the car, of the wind direction, of the tyres etc, so it's always a good Grand Prix for me.
"But the race is tomorrow - they don't give points on Saturday, so we need to prepare a good strategy, a good start tomorrow and execute it well and take some points."
Alonso is yet to see the chequered flag this season, having retired from the first three races of the year and failed to start last time out in Russia.