Alonso reveals which two drivers were the 'reason I put on TV' during seasons away from F1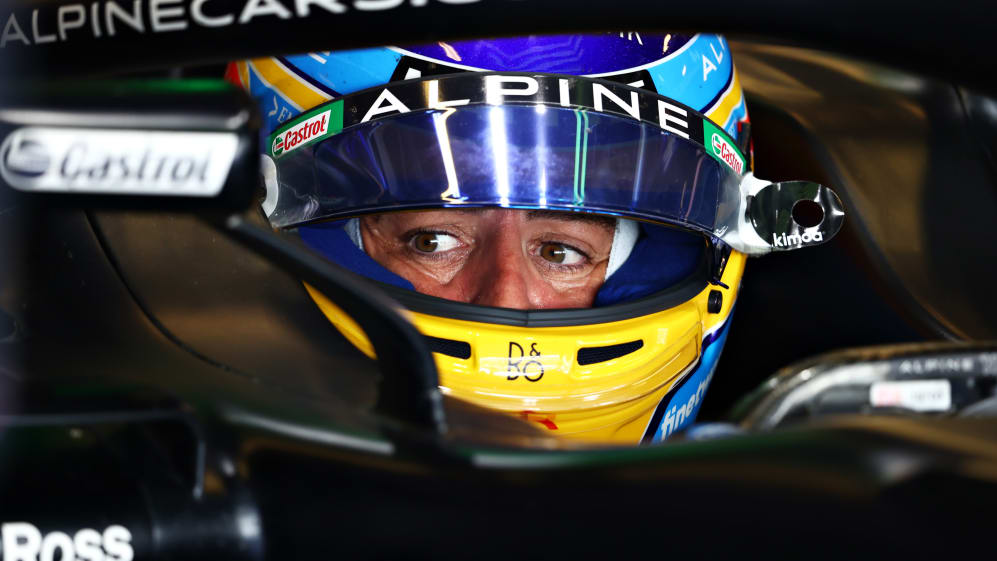 Even as Fernando Alonso competed across the globe in 2021, he was still glued to F1 – and closely watching two drivers in particular. The 40-year-old driver readies for a second season with Alpine, and said that there's little to stop them from being competitive this year.
Returning to the team formerly known as Renault, where he won his two championships in 2005 and 2006, the veteran in 2021 managed to take a podium and play a key part in team mate Esteban Ocon's maiden victory by holding off Lewis Hamilton for 11 crucial laps in Hungary.
READ MORE: The youngest world champions – Where does Verstappen rank alongside Vettel, Alonso and Hamilton?
Asked which drivers he followed during his two-year sabbatical from F1, Alonso replied: "I said at the beginning of the championship as well, before it had even started, in Bahrain, that the driver that impressed me more when I was at home watching on TV was George [Russell], on the performance in the Williams, and Max [Verstappen]. Those were the two guys that I was switching on the TV…"
That was before he was swiftly interrupted by Daniel Ricciardo, who reminded the Alpine driver that he ought to have been watching the Australian's exploits at Renault before he joined McLaren for 2021.
"And Daniel," laughed Alonso, "because he was in the Renault and that car was very interesting to me last year, but no, I mean, they were giving something extra and that was the reason why I was putting on the TV."
Last season, however, Alonso suffered a rocky start due to a cycling crash, which saw his preparations delayed – and this month he has two weeks off training to remove the metal plates in his jaw.
"I think we need a good winter that's for sure, I need to be prepared or to get ready a little bit better than last year; the accident in February with the bicycle didn't help last year," he said before undergoing the surgery.
"This January I will have to remove the plates from the face so I will have two weeks in January off but probably I had those off anyway even without the surgery because it's just time to relax. But after that we need to go into winter testing with a good programme, physically, and also in the car. And if the car is competitive, I'm sure I will be 100%."
READ MORE: Honda motorsport boss 'hopes and expects' engine supplier will return to F1 in future
Alonso added that Alpine have every chance of producing a competitive car this season, given F1 enters a new era with continuing, stringent cost caps aimed at further levelling the playing field.
"And it's up to us to do a good car; we will either do it or learn from our mistakes," he said. "But there are no more [excuses]: we have less budget or we have less resources or they are using two wind tunnels. There are no more [of] all those things so it is up to us," he concluded.