Alonso says British GP was Alpine's 'strongest weekend on race pace' as he nets fifth straight points finish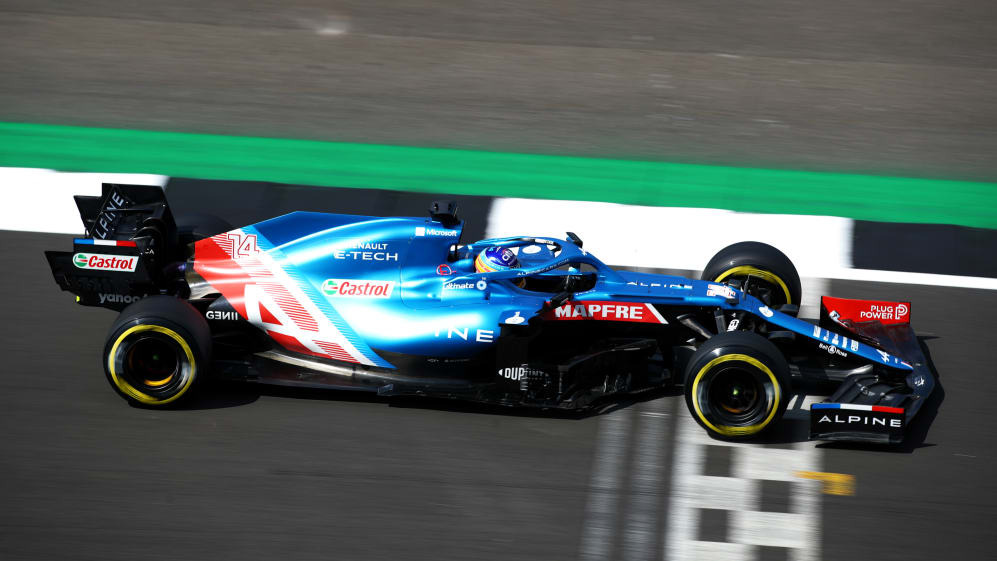 Fernando Alonso says his seventh-place finish at Silverstone proved that he's made a step-change this season with Alpine, as have the team, as they picked up a double-points finish on Sunday.
The two-time champion and two-time British Grand Prix winner has now finished in the top 10 for five consecutive Grands Prix – a marked contrast to the first five rounds of the season that yielded just two points finishes, at Imola and Portimao. Seventh also represented his best Silverstone finish since sixth in 2014 with Ferrari.
British GP Facts & Stats: Hamilton breaks yet another F1 record with his 99th career victory
"Our best result was Baku, P6, but it was a strange race – so today P7 was probably our strongest weekend on race pace," reflected the Spaniard. "And happy for that. Difficult race for tyre management with blister concerns, and yes, we managed quite well and we delivered a good result, I think."
Alonso also pulled off heroics in the inaugural F1 Sprint on Saturday as he made a stunning start and jumped from P11 to P5 in the opening lap, eventually finishing seventh to ensure he would start the British Grand Prix from there.
Though he finished where he started in the Grand Prix, Alonso added that his race was far from easy – given he was tasked keeping a train of drivers at bay for the opening laps after a spin on the way to the grid (above).
"Yes, very busy. We never have an easy race, you know? We are always in different battles and different times of the race, but I think [we had] a strong weekend, we have been in the points for the last four or five races."
READ MORE: Hamilton says Verstappen clash 'not the way he wants to win' - but insists it doesn't take shine off win
Having returned to F1 after two seasons away from the championship, Alonso concluded by saying he finally felt comfortable with life at the pinnacle of motorsport.
"I think I am feeling better and I am feeling more of a racer now," he said. "The first couple of weekends, Bahrain, Imola, it was again everything starting from zero and very cautious on many things and trying not to make mistakes for the team, etcetera – but now I have more confidence in the car, and I can use my instinct a little bit more."