Hamilton says Verstappen clash 'not the way he wants to win' – but insists it doesn't take shine off victory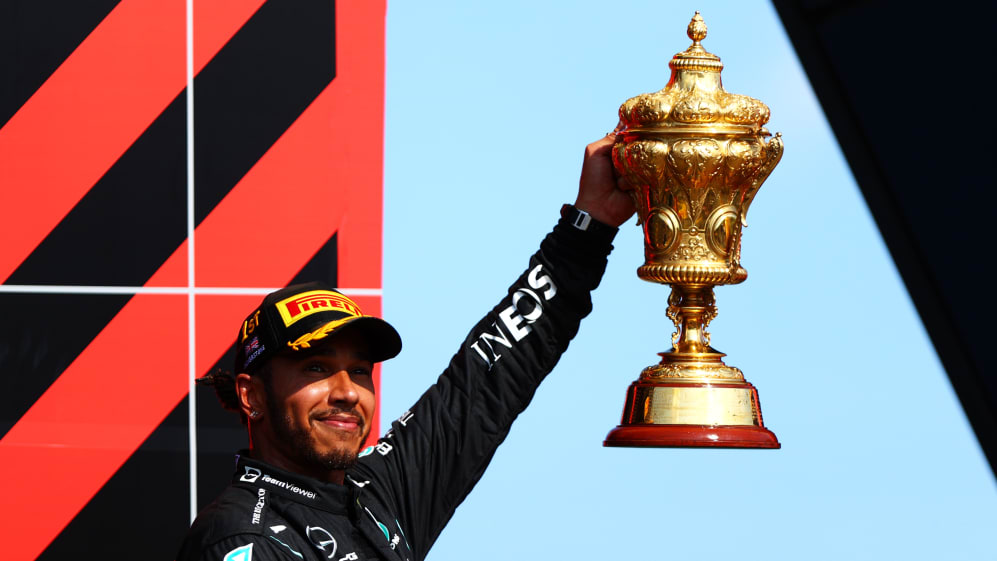 After colliding with title rival Max Verstappen and eliminating the Red Bull driver from the British Grand Prix, race winner Lewis Hamilton said he would rather have not won that way – but added that the incident could not take the gloss off what was his eighth victory on home soil at Silverstone.
The Mercedes driver's left-front wheel tagged the Red Bull's rear-right at Copse Corner on the opening lap, with Verstappen spinning into the tyre barrier, in an impact that measured 51G. Hamilton received a 10-second penalty for causing a collision, but was able to roar back to take victory, passing Charles Leclerc for the lead with just three laps to go.
Afterwards he explained that it wasn't a victory born out of ideal circumstances given Verstappen was sent to hospital for precautionary checks.
READ MORE: Hamilton overcomes first-lap collision with Verstappen to hunt down Leclerc for 8th British GP win
"I dummied him, moved to the right for that gap and I was pretty far up alongside him but I then could see he wasn't going to back out, and we went into the corner, and we collided," Hamilton said after the race.
"Of course, that's never the way I want to win a race – or in general, to race – but yes, these things do happen. I just hope he's OK and I look forward to many more races."
With Red Bull leaving the British GP with just a four-point advantage over Mercedes, their Team Principal Christian Horner was left furious, saying: "Lewis Hamilton is a [seven]-time world champion – he shouldn't be making manoeuvres like that. It's unacceptable.
"I don't care what Lewis said. Have a look on your own analysis, draw your own comparison; for me, that's a hollow victory."
READ MORE: 'It was a desperate move' – Furious Horner hits out at Hamilton after Verstappen crash
Asked if he felt the incident had taken the shine off his victory, as Horner had asserted, Hamilton replied: "Honestly, no it doesn't; this is racing, and of course I would love to be able to race and for us to leave one another space and there is plenty of space on the track for us to get around and I've managed for a long time without colliding with someone.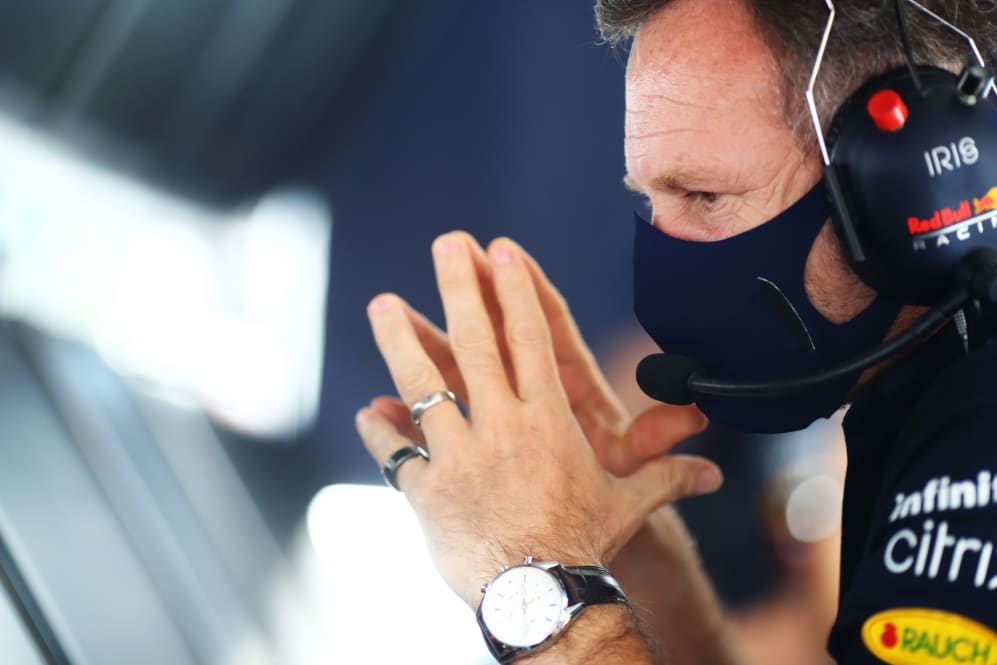 "But when someone's too aggressive, these things are bound to happen. There's not really much more for me to say – hope he's OK, because of course I would love to have a wheel-to-wheel battle for the whole race, I enjoy racing with him and I'm looking forward – but I will never back down from anyone and I will not be bullied into being less aggressive.
READ MORE: 'I wanted that little bit more' – Norris disappointed after slow pit stop costs him shot at British GP podium
"I think today, this weekend we needed the points. There was a gap, he left a gap, and I went for it," he concluded.
With Hamilton's eighth British Grand Prix victory, he cut the gap between himself and Verstappen to just eight points ahead of the Hungarian Grand Prix – while Mercedes are in touching distance of Red Bull for constructors' glory.