Alonso says P5 was possible in Monaco as he blames 'very stupid mistake' for late Q3 crash
It was a case of what might have been for Alpine today in qualifying at the Monaco Grand Prix, with both Fernando Alonso and Esteban Ocon left ruing the dramatic end to Q3, after Alonso made what he described as a "stupid mistake."
Alonso – who won the Monaco Grand Prix in back-to-back years in 2006 and 2007 – will start tomorrow's race in P7, but the Alpine driver was left unsatisfied by the result, believing that qualifying in the top five was a possibility had he done a better job. And the irritated Spaniard shouldered the responsibility for not preparing the car properly.
"I made a mistake," admitted Alonso. "The out-lap was not ideal so the brakes were cold already in Turn 1, Turn 3, Turn 4; I was thinking if I should keep pushing or not because I did not feel the car was right, or the preparation right.
READ MORE: Leclerc takes majestic pole on home turf in Monaco as bizarre Sainz-Perez crash brings early end to qualifying
"And then I was looking at the steering wheel and I braked too late for Turn 5, so it was a very stupid mistake. It hurts a little bit because I think there is more potential in the car, so it was my mistake today, I didn't complete the lap, so maybe P5 was possible, and I made that mistake."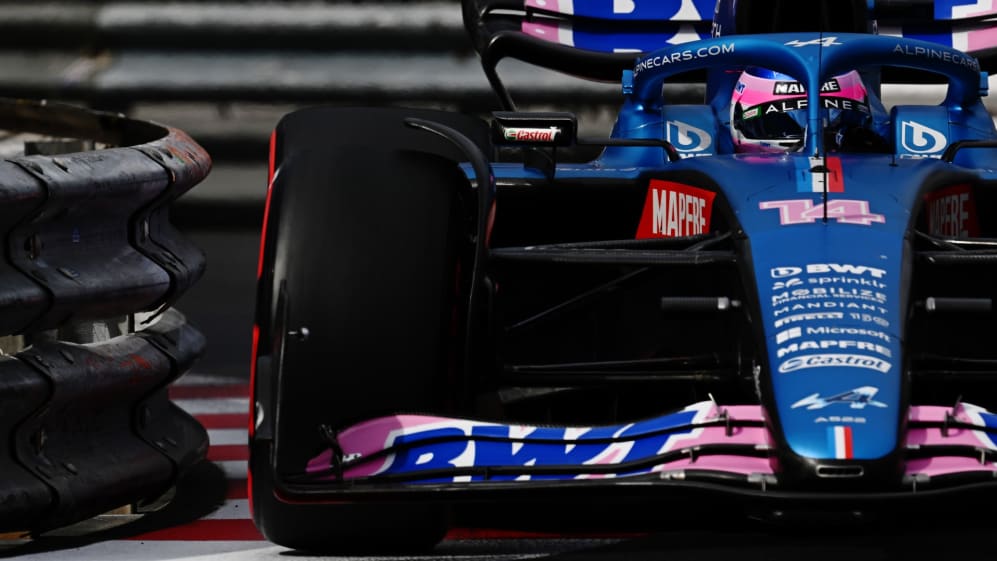 When asked about his feelings for a race tomorrow that could see rain at the Monaco Grand Prix for first time since 2016, Alonso envisioned a "stressful" day for not just him and his team but for the entire field.
"Well, it's going to rain apparently, so I think situation will change a lot so let's see," said Alonso. "I think nobody knows how we will perform in the rain here or how the grip will be so a lot of question marks, and a very stressful afternoon for everybody."
READ MORE: Leclerc hoping to 'finally' end home race jinx after dominant Monaco pole
Alonso's team mate Esteban Ocon was left "frustrated" by the red flags that curtailed his final lap at the end of Q3. However, the Frenchman was pleased with the progress showed by his Alpine team, after admitting they did not have much pace earlier in the weekend.
"I'm a bit frustrated because I was on for a very good lap, probably P7 or better," said Ocon. "Yeah, it's how it is. Looking at the first three sessions I think we managed to do a very good job on the car because we had no pace at all in the first free practice, we had no confidence pushing the car.
"The car was moving everywhere; I was fighting in every way I could so pretty pleased with getting into Q3 obviously, but there was a bit more possible today."
When asked about the possibilities for tomorrow's race, Ocon said: "Obviously last year I started 11th and finished ninth, so in the points. I want to finish in the points again this weekend. And if it rains, even better, it can bring some show to us."