Leclerc hoping to 'finally' end home race jinx after dominant Monaco pole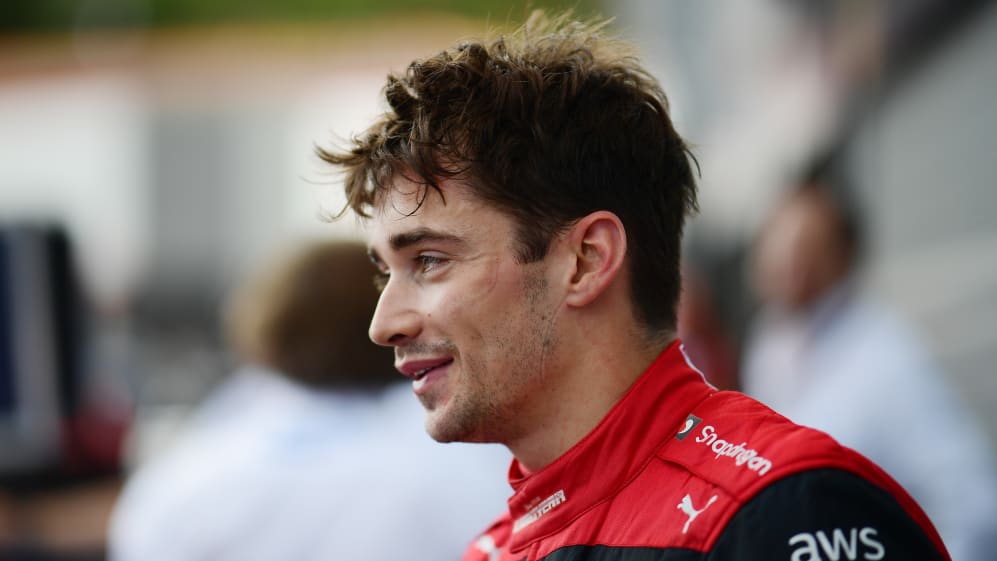 Charles Leclerc swept all three qualifying segments before taking pole position for the 2022 Monaco Grand Prix. And the thrilled Monegasque driver explained that he's finally looking to finish – and win – his home race on Sunday.
Leclerc grabbed P1 by over two tenths of a second from team mate Carlos Sainz, and that pole position was secured when Sergio Perez crashed at Portier – Sainz then collecting him to bring out the red flag at the end of Q3.
The Monegasque explained that Ferrari's long run pace, and their prowess in the wet, bodes well for Sunday as he hopes to finish a home Grand Prix for the first time – and strenuously denied that he was superstitious given his run of poor fortune in Monaco.
READ MORE: Leclerc takes majestic pole on home turf in Monaco as bizarre Sainz-Perez crash brings early end to qualifying
"I mean, we only did like three or four laps but the [long run pace] looked good, so hopefully it will be the case tomorrow. There's a bit of a chance of rain too, but that's fine. We were strong also in the rain in Imola, so whatever comes we will try to make the best out of it."
He added, when asked whether he felt there was a 'curse' over him at his home race: "No, no, no... I'm not superstitious at all. So, no. We've had a smooth weekend until now and we're starting in the best place possible for tomorrow's race so hopefully we have a clean race tomorrow and we finally have a good result at home."
The championship contender was particularly happy with his first flying effort in Q3, when he posted his lap time of 1m 11.376s.
"The first lap was good," he said. "Obviously, I waited for Q3 to start and push, and it was a really good lap, but the one that I'm particularly happy about was the second lap in Q3 that I didn't get to finish – but this one was really, really good..."
GALLERY: Leclerc, Hamilton, Gasly and more gear up for Monaco with special helmet designs
Asked if he was frustrated at not being able to finish that final flying effort, Leclerc replied: "I wouldn't call it frustration, but I definitely wanted to finish that lap. I was a bit more than four-tenths quicker, so it was a really, really good lap. And also I think the onboard is pretty oversteery, so I think it's a nice onboard. But it was a great lap until then."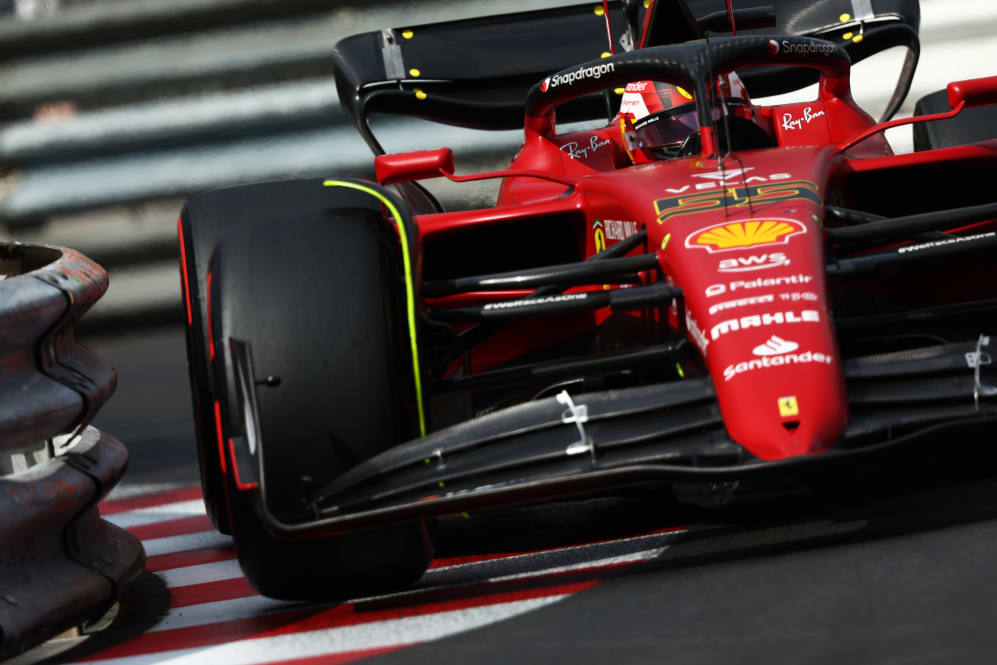 As for his 2021 crash while on provisional pole, which led to Leclerc bowing out of the running before the race had even began, he said it wasn't on his mind heading into this year's qualifying session.
"It's all about building up to these Q3 laps and I knew the pace was there, I think we were in the right place with the car, and yes, 2021 wasn't in my head when I was doing qualifying; you just want to erase it, and obviously it was also quite a long time ago.
AS IT HAPPENED: Follow all the action from qualifying for the Monaco Grand Prix
"I wasn't thinking about it and I just went all-in, as always in Q3 here."
With a six-point deficit to Max Verstappen, who starts a provisional fourth on Sunday, Leclerc will be hoping to take his first Monaco Grand Prix victory as he starts ahead of Ferrari team mate Carlos Sainz.