Alonso to undergo surgery in January after pre-season bike crash – but says he is 'super strong and ready' for 2022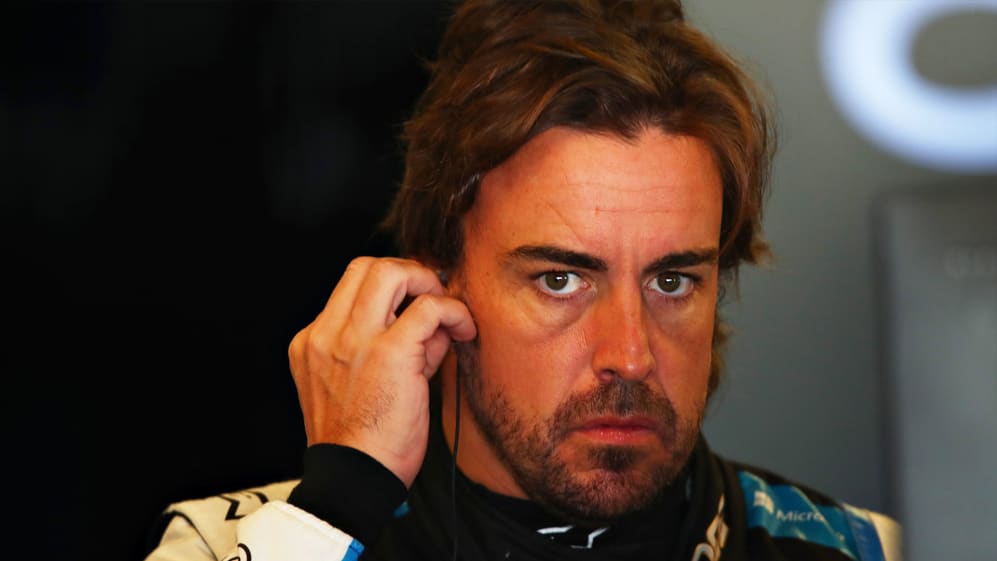 Fernando Alonso will be the most experienced driver on the grid in 2022. But Alpine's veteran said he's fitter than ever after completing his return to F1 in 2021 – although he still has to undergo surgery in January after a pre-season bicycle crash.
The two-time champion turned out for Alpine on Wednesday at Abu Dhabi, checking off nearly 150 laps and setting the eighth-fastest lap 18-inch-tyred lap of the two-day session. Readying for his second F1 season since taking a two-year hiatus at the end of 2018, Alonso was asked if he's close to performing at his peak.
BEYOND THE GRID: Fernando Alonso says he's still aiming for a third title to cement his legacy
"I'm closer than 10 months ago," he said. "Difficult to know… the limit, and where we could get next year. I think we need a good winter that's for sure, I need to be prepared or to get ready a little bit better than last year; the accident in February with the bicycle didn't help last year.
"This January I will have to remove the plates from [my] face so I will have two weeks in January off but probably I had those off anyway even without the surgery because it's just time to relax. But after that we need to go into winter testing with a good programme, physically and also in the car. And if the car is competitive, I'm sure I will be 100%," he said.
The Spaniard, 40, underlined his fitness by batting away the vigours of the post-season tyre test and extolling the virtues of his experience in F1. He's so ready to race, in fact, that this weekend Alonso will participate in a 24-hour karting race in Dubai.
"[Regarding] my age, I feel good. Honestly, I feel an advantage, you know? When I come to a circuit, I know the circuits. Even now, you know everyone is testing this 18-inch tyre and I know very well these tyres from the WEC [World Endurance Championship]; there is exactly the same behaviour on the tyres and the same way you have to drive the tyre… All the things I am facing – that other people are facing for the first time – for me this is the second or third time. This is good.
READ MORE: Shwartzman puts Haas top of the timesheets on final day of post-season Abu Dhabi test
"I think I only see the advantages. Physically, I think the cars of today are not very demanding. I think in 2004, '05, maybe the age was a limitation, but today I did 148 laps and now at 2130, in two hours' time I have a free practice in Dubai. I am racing the 24 Hours of Dubai [karting event] and there is free practice in two hours... I can do 300 laps with these cars, so there is not a problem physically."
He quipped: "I'm super strong, I'm ready, I can start the season next week in Bahrain! No, I was planning to have a different preparation next year, not because the cars will be different… but just because this winter I couldn't do a proper preparation because of the bike accident."
The Alpine driver returns alongside Esteban Ocon for a second season with the French marque, hoping to build on a season that has seen the Frenchman take a victory and Alonso a podium.