Podcast
BEYOND THE GRID: Fernando Alonso says he's still aiming for a third title to cement his legacy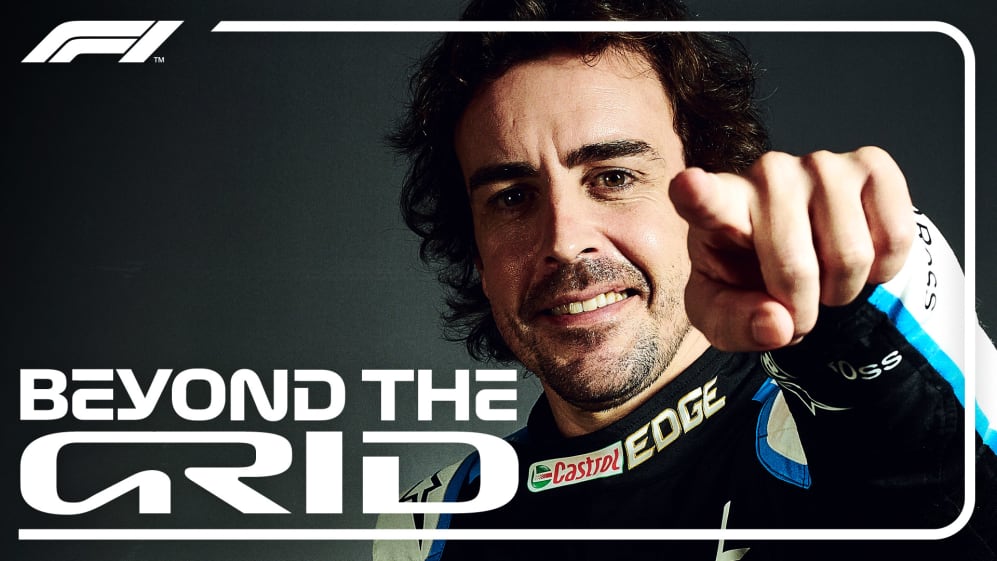 He's back on the Formula 1 podium but he wants so much more: Fernando Alonso is the guest on this week's Beyond the Grid podcast and the two-time champion wants a third crown to his name. He tells Tom Clarkson just how much he wants a third World Championship.
Alonso scored a brilliant P3 in Qatar to end a seven-year wait for his 98th F1 podium finish. But we know just how intensely competitive the Spaniard – who earlier this year said losing turns him into a "volcano" – can be, and we know just how hard he's working at getting further up the grid with Alpine. Now it's been 15 years since his second championship, so how much would a third mean to him?
PALMER: In a race decided by tyres, how did Alonso beat the odds to seal a podium in Qatar?
"I'm really looking forward to the third championship and I will do what is in my hands and even more in the next coming years," says Alonso on the podcast.
"It will mean a lot in terms of maybe a legacy after my career finishes in Formula 1, of how to always push to the limit, always try to find the excellence on things you do, having a very high discipline in the way you do races, in the way you approach racing.
"It's not [that] I'm desperate to get it and that will change, you know, my whole career, or it will change my way of seeing the sport. I'm a competitive person as we touched before, you know? In everything I do.
"It doesn't matter if you are 19 or if you are 42 or 43, it's a way of living and a full dedication to the sport. That probably is the biggest thing if I win the third championship – that kind of legacy and message for future generations."
QUIZ: What has changed in between Alonso's 97th and 98th podiums?
Host Tom Clarkson asks, then, is he willing to stay at F1 beyond 2022 – the new era – if the car is performing at a competitive level?
"Oh yes I will be, and even if the car is not so good. Yes, my plan is to stay at least two or three years more," says Alonso.
There's so much more in this week's episode of Beyond The Grid including Alonso on his 2005 and 2006 championship, why battling Michael Schumacher was so rewarding, rivalry with Lewis Hamilton and friendship with Kimi Raikkonen.
Listen to the podcast in the player above or head to this link to listen with your preferred provider.