Alonso won't be competing in the Indy 500 once he joins Renault, says Abiteboul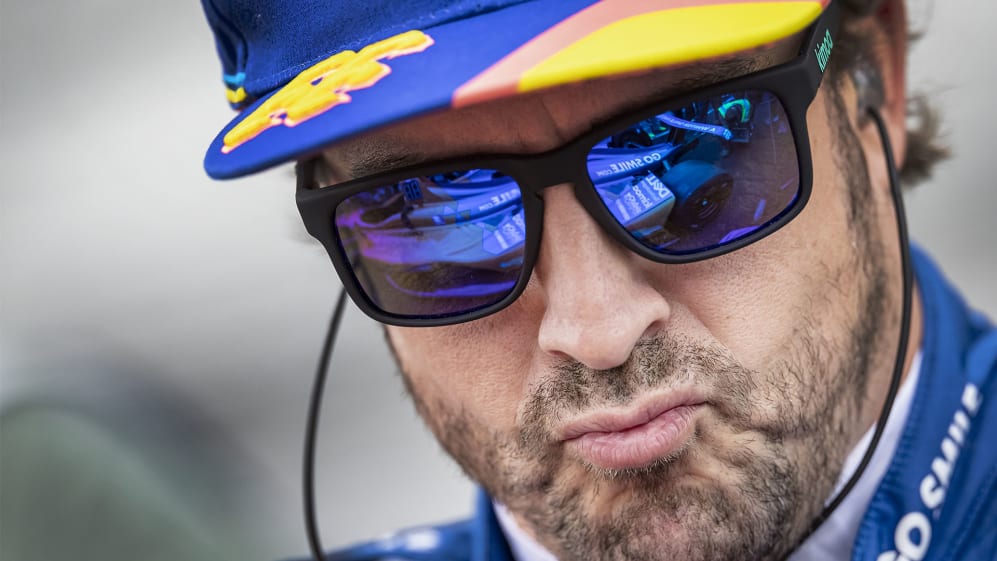 Renault Team Principal Cyril Abiteboul has said that Fernando Alonso won't be competing in the Indianapolis 500 once he returns to Formula 1 with Renault next year.
Alonso is currently preparing for this year's event, and crashed heavily in practice for the 2020 race earlier this week. He hit the Turn 4 wall in his Arrow McLaren SP car during Thursday practice at Indianapolis, before slewing backwards into the pit lane – although he was declared fit enough to take part in the rest of the weekend, in the build-up to the race on August 23.
ANALYSIS: The reasoning behind Alonso and Renault's blockbuster 'family reunion'
And while the Spaniard enjoyed the freedom to race at Indianapolis during his second stint as a McLaren driver – even missing the 2017 Monaco Grand Prix in his pursuit of capturing motorsport's 'Triple Crown' (winning the F1 world championship, the Le Mans 24 Hours and the Indianapolis 500, a feat achieved only by Graham Hill) – there'll be no such leeway when he becomes a Renault driver next year, according to Abiteboul.
"The very straightforward answer is that I'm hardly breathing until next weekend actually, when he is stepping out of his racing car from Indianapolis," said Abiteboul ahead of the Spanish Grand Prix. "But I can be very clear that once he is with us, that is for good, and for a while, so no distractions."
Oops! Error retrieving Twitter post
Alonso may find himself with a new ally to his triple crown ambitions, however, with Abiteboul going on to herald the hiring of Renault's new CEO Luca de Meo from the Volkswagen Group as a "gamechanger" for his team, adding that de Meo was "passionate… about motor racing".
"The great news is that we have in Luca de Meo a CEO that is really passionate and enthusiastic about cars… about sports cars and about motor racing and clearly that's something that's going to be a gamechanger for all of us in Renault," said Abiteboul.
READ MORE: Alonso signing 'a boost for Renault motivation' says Abiteboul
"He knows the goals of the team, he knows the team's situation. He's here for the long run, he fully appreciates… what we are doing with the level of resources that we have, because I think he has a better understanding and knowledge of the sport, which is a good thing for all of us.
"But he's got clear expectations not just for the racing team but also for the way the racing team will play a role in Renault's mid-to long-term strategy and I think that's what matters the most."