Alonso signing 'a boost for Renault motivation' says Abiteboul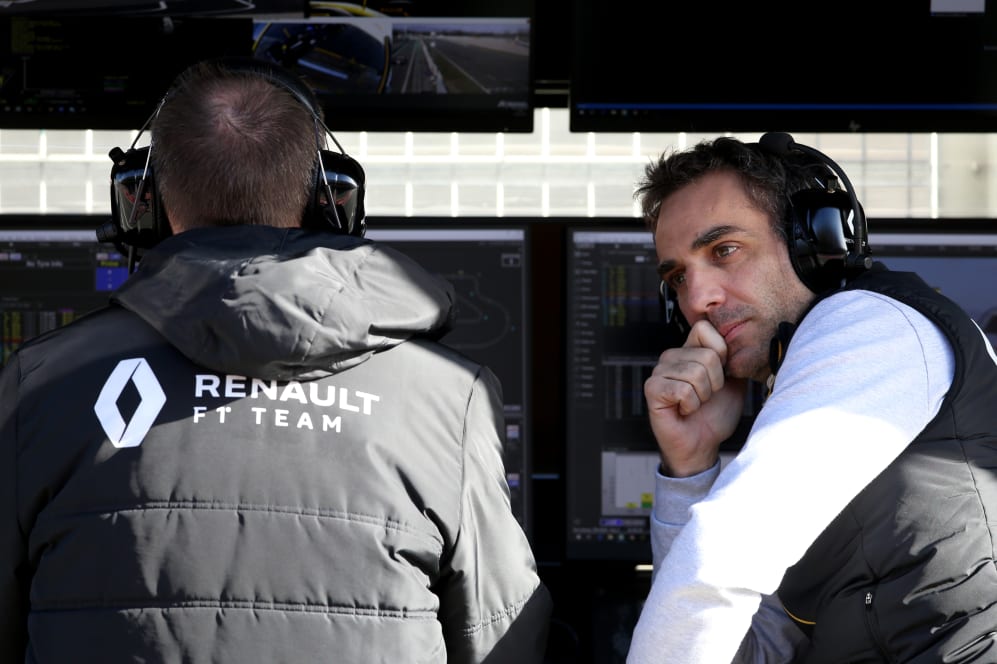 Daniel Ricciardo's announcement that he would hop from Renault to rivals McLaren for 2021 was a bitter blow for the Anglo-French team. But following the signing of Fernando Alonso for next year, Renault Team Principal Cyril Abiteboul believes that his squad have taken an important step towards rebuilding their morale.
It was announced on the Wednesday leading up to the Styrian Grand Prix that Alonso would return next year for his third stint at the team with which he won his two world titles in 2005 and 2006. And speaking during a joint press conference with his new star signing, Abiteboul couldn't hide his satisfaction at having got the deal done.
READ MORE: Fernando Alonso to make sensational return to F1 with Renault in 2021
"Let's be clear," said Abiteboul, "[Fernando] will be a boost for the staff motivation.
"A lot of the people who have joined, in particular Enstone, were maybe students or at school when Fernando won his first title with us, so for them to be exposed to who he is and his culture for performance and winning culture is something that can come from Fernando. So we will clearly try to take the opportunity of what he can bring to the team.
"[Signing Fernando] is a natural decision driven by a mix of emotions," added Abiteboul, "of past success but also of rational decision, and balancing all of that has taken a few weeks… But now things are all clear and we all feel, I believe, very comfortable with the decision."
While the signing of Ricciardo to the team for 2019 brought a race winner into the Renault fold for the first time since their 2016 return to F1, Alonso will mark the reformed squad's first champion.
But after a season of underperformance last year – when Renault dropped from their 2018 finishing position of fourth in the constructors' standings to fifth – would having a driver of Alonso's calibre and temperament be too much pressure for Renault?
"We had the exact some question when we announced Daniel," said Abiteboul. "When you work in F1, and you decide to participate at this level of motorsport, the pressure is on. It's mounting every year.
READ MORE: ANALYSIS: The reasoning behind Alonso and Renault's blockbuster 'family reunion'
"Probably more so by virtue of the year that's passed, and I'm well aware that there is an expectation that we do better… There is a pressure of time, there is a pressure of expectation, there is a pressure for the legacy of Renault in the sport, including with Fernando. But I feel extremely confident, more than ever."
Alonso's signing arrives on the back of Renault's confirmation in May that, despite a large global cost reduction programme in the Renault parent company, the team planned to remain in F1 for the long-term.
Meanwhile, Alonso's arrival shuts yet another potential door for current Ferrari driver Sebastian Vettel, whose future remains in doubt following the Scuderia's decision not to renew his contact beyond the end of 2020.