Alpine explain reason for Ocon chassis change after 'couple of disappointing weekends'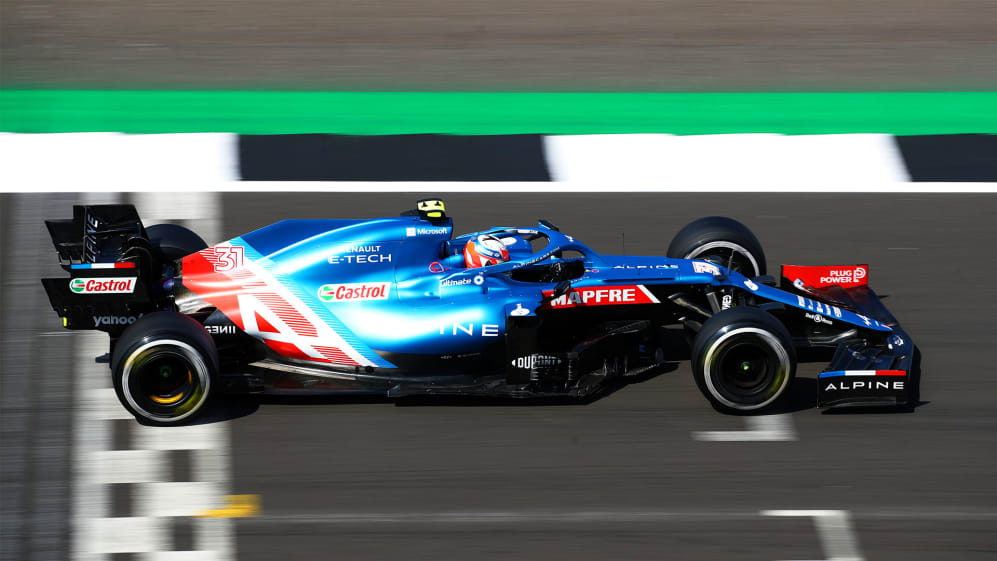 After a strong start to the season, Esteban Ocon has hit a rough patch of form, having failed to score a point since the Monaco Grand Prix in May. And with Alpine having decided to change the Frenchman's chassis ahead of the British Grand Prix, Executive Director Marcin Budkowski explained the reasons behind the switch.
Ocon is currently on a four-race run of failing to score points, having endured a particularly gruelling pair of Red Bull Ring races – qualifying 17th for both, and getting wiped out on the first lap of the Austrian Grand Prix – leading Alpine to make the decision to switch his chassis.
READ MORE: Two-time champion Alonso says F1 in a 'good moment' for young talent
But despite Ocon suggesting on Thursday at Silverstone that the team had spotted an issue on the data, Budkowski was more circumspect about where any performance losses were coming from.
"It was a couple of disappointing weekends for Esteban clearly," said Budkowski. "Getting knocked out in Q1 is not where he wants to be, it's not where the team wants to be, so there was a fair bit of work going on back at the factory and also with the engineers to try to understand whether there was an issue and if yes, what it could be.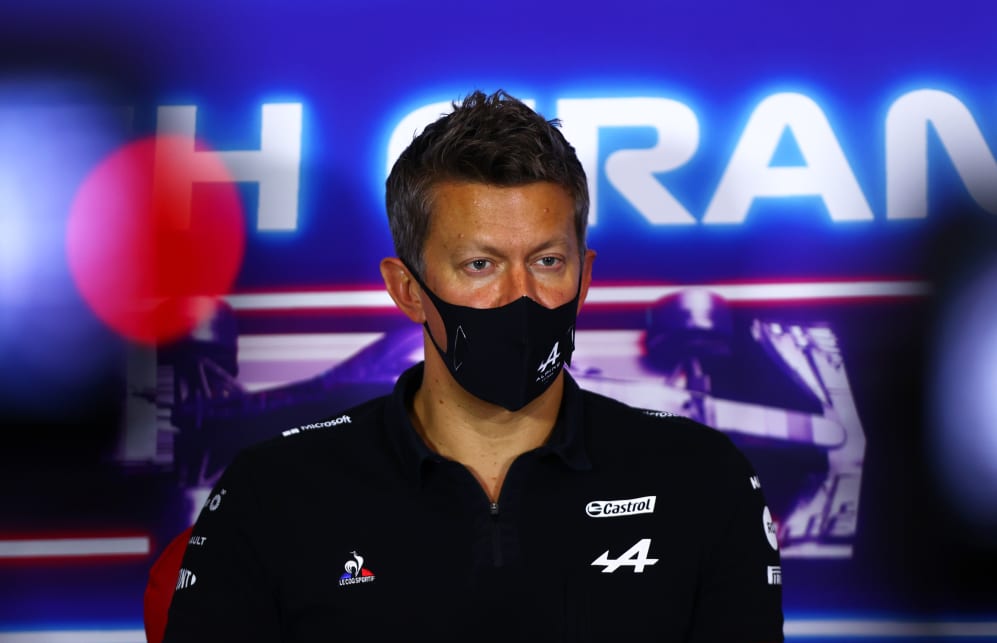 "We decided very early to actually make a number of changes to his car just because we could," Budkowski added, "and also because being very close to our factory here makes it a little bit easier than for on the other side of the world.
MUST-SEE: Check out the teams' 2021 liveries on the 2022 F1 car – they look great!
"We didn't spot an issue with the chassis specifically; we spotted a small issue with a suspension at the front, but we don't think that's the main reason for the performance, if you want, but obviously it didn't help.
"At this level, and with these differences, every little bit matters. The reality is, it's a different race weekend, it's almost a different car for Esteban, it's a different circuit with different characteristics, it's a good opportunity to reset and to leave Austria behind for Esteban and the team."
Ironically for Alpine, following the Free Practice 1 session for the British Grand Prix on Friday afternoon – after which teams have only a limited amount of time to change their cars ahead of them entering parc ferme conditions when qualifying begins – the team revealed that it was now Fernando Alonso, rather than Ocon, who was unhappy with their A521 machine.
FP1: Verstappen lays down a marker for qualifying after topping first practice at Silverstone
"We had a fairly happy Esteban straight away," said Budkowski of FP1, as Ocon took P10, with Alonso P14. "He was happy with the balance of the car in his first run, and then happy with the few changes we made in the following too. And then we had Fernando pretty unhappy with the car straight away and actually unhappy with the changes we made to try and improve it.
"He found it quite inconsistent and now we're facing just a few hours to try to find solutions and improve the situation for Fernando. But it's part of this new format. It makes it a bit more unpredictable so hopefully we manage to fix the issues that Fernando has ahead of qualifying."