Two-time champion Alonso says F1 in a 'good moment' for young talent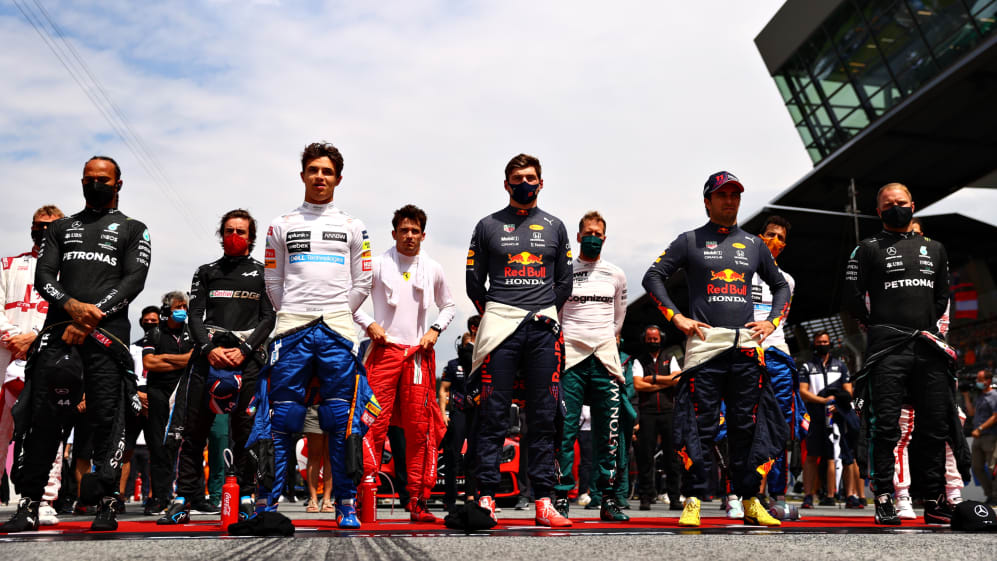 Fernando Alonso will celebrate his 40th birthday later this month, but the F1 returnee believes the future of the sport is in good hands, as he lavished praise on young racers such as George Russell and Lando Norris ahead of the British Grand Prix.
Alonso admitted to feeling "a bit sad" at the previous Grand Prix in Austria, after he pulled off a late pass on Russell for 10th place, depriving the Briton of his first ever points for the Williams team.
GALLERY: A first look at the life-size 2022 F1 car, after drivers get up close at Silverstone
But asked ahead of the start of the Silverstone weekend what he made of the current generation of talent compared to when he first entered the sport in 2001, Alonso – who returned to F1 with Alpine this season – replied: "It's difficult to compare I think. We are definitely in a good moment for the sport.
"I think all the new generation, they have the talent, they have the preparation, they have their academies that help them throughout the different categories and now they have all the tools, the simulator, and very sophisticated engineers… They get very prepared when they get to Formula 1.
"But I don't know, I think it was in a way similar in the past as well," Alonso added. "There is always a change of generation, but they need the car as well. We see with Lando [Norris] for example, or George [Russell], they're both young, they're both talented, one is fighting for podiums, and one didn't score any points yet.
"And that's a little bit unfair. And even with Charles [Leclerc], in a way we saw when the Ferrari was winning, Charles was on top of maybe that generation, and now maybe the car is not in that position. So it's quite related to the car and it was in the past as well."
READ MORE: Ricciardo insists he has 'no regrets' about leaving Red Bull despite their championship-leading form
Alonso, too, empathised with having the talent without the car to demonstrate it, as he reminisced on the start of his career in the uncompetitive Minardi in 2001.
"I do remember 2001, not being very competitive," said Alonso. "It's a season that you have to deliver your best performance possible, but at the same time keep your motivation high because every weekend seems the same result, whatever you do, whatever preparation you do.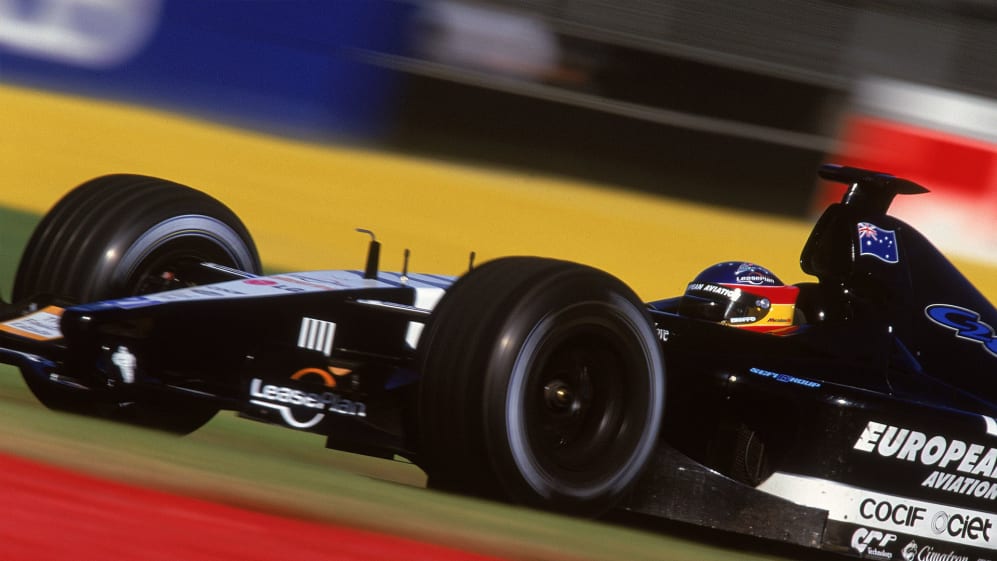 "Sometimes you're extremely proud and happy with the performance, and some other weekends, you're a little bit disappointed with your own performance, or some mistakes here, but the final result is the same, and from the outside you don't see any differences.
"So it's the way it is. It's a nice preparation anyway for future events and through difficulties, normally you learn more than from success."
READ MORE: Red Bull drivers expect competition with Mercedes to be '******* close' at Silverstone
Alonso will participate in a landmark moment for Formula 1 this weekend with the debut of the F1 Sprint format – with the two-time champion saying he was less confident of his Alpine team's potential this weekend compared to at the Red Bull Ring, where Alonso extended his current points streak to four races.
"I think we are curious to see how the weekend unfolds," said Alonso. "It's a different circuit [to the Red Bull Ring], very different circuit characteristics, so we are not maybe as confident as we were in Austria that the car will be performing at that level, but let's wait and see.
"Also the new [F1 Sprint] format will bring some new implications in how you prepare the weekend, the practice – there's only one practice before qualifying, so I don't know if everything will be optimised. It's the same for everybody, but we need to be sharp and we need to be flexible in this FP1."