Feature
ANALYSIS: It's all change at Williams in 2023 – but can they change their fortunes on track?
It's all change at Williams for 2023 – with a revised livery, a new American driver and a different face at the helm of the operation. But will F1's fallen giants see a change in their fortunes? F1 Correspondent Lawrence Barretto was at their factory in Oxfordshire for their season launch…
Once a dominant force in Grand Prix racing, with great drivers like Nigel Mansell, Alain Prost and Damon Hill all winning world championships with the iconic British team, recent times have been more barren for Williams.
READ MORE: Williams reveal 2023 livery ahead of FW45 unveiling
They finished last in the constructors' championship for the fourth time in five years last time around, a delay in getting to work on the 2022 car (as new owners Dorilton Capital settled in) built to sweeping new technical rules put them on the back foot and they managed just eight points,
Jost Capito left his role as Team Principal at the end of the campaign, with the owners deciding that was the time to let Technical Director FX Demaison go, too. That left Williams exposed – and while they moved reasonably quickly to draft in Mercedes strategy chief James Vowles as team boss, he won't start work until later this month, just a few days before pre-season testing starts.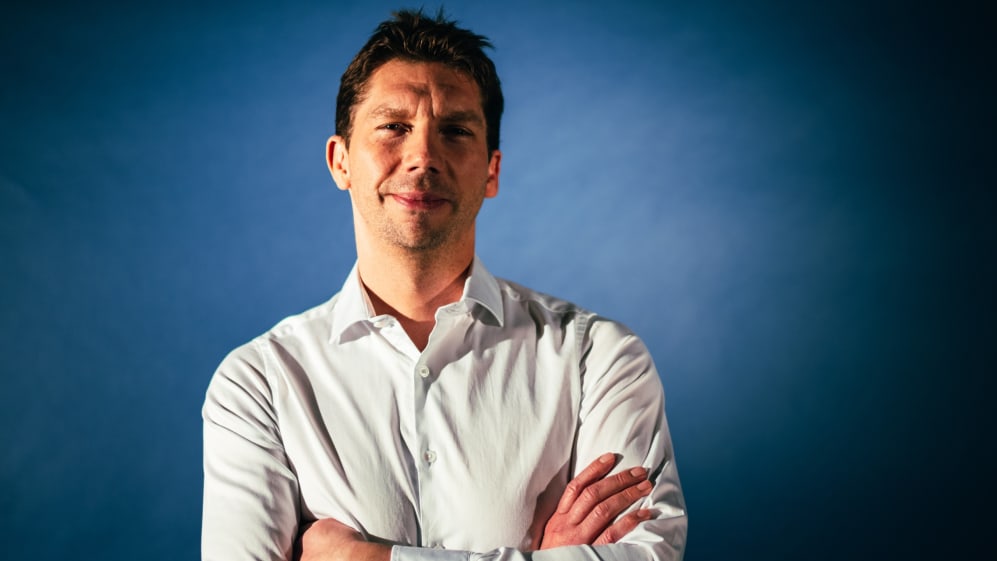 It means that he won't have had any influence on the FW45, the car that Williams will run for the first time next Monday in a shakedown at Silverstone before the three-day pre-season test in Bahrain.
However, even though the team have lost their Team Principal and Technical Director just before a season – which obviously isn't ideal, at least the car development and production haven't been disrupted. Sources say the numbers very encouraging and suggest the team that was strong on low downforce tracks like Australia, Miami, Monza and Spa but weaker everywhere else, have made a "good step".
GALLERY: Check out Williams' new colours for the 2023 season
How good a step will depend on what everyone else has done, but Head of Vehicle Performance Dave Robson was telling me on Monday that the hope is this car is more of an all-rounder than can be consistent across the year.
Positively, Alex Albon has reported a better balance this year and that the early feel, from what you can get from the simulator, is that the package is a step forward.
That said, there is an understanding from senior sources that this is going to be challenging year and that there is still plenty to do to get the team in shape to first move back into the midfield and then longer term, present themselves as contenders for podiums.
The next few weeks at least will be something of a holding pattern while they wait for Vowles to start, and get a look at the factory and the at-track operation before they can start tapping into his knowledge from a successful stint at Mercedes.
Then it'll take at least this season for Vowles to assess what he's got, and start making changes. High up on his to-do list will be finding a new Technical Director.
READ MORE: Albon says Williams 'definitely in a better position' for 2023 – but warns not to expect Haas-style jump in performance
He'll then look to strengthen everywhere, including in terms of personnel and infrastructure, and setting into motion techniques that have worked elsewhere and can apply at Williams. One source said from what he knows already, he thinks there are several processes and changes that can be done quite quickly.
As is the trend for teams that launch early in the year, Williams' event was focused on a livery displayed on last year's car. This is because the technical team want to push the deadline for the production of the car to as late as possible to ensure maximum development time.
But it still gave us a glimpse into performance, as the team have moved to a matte paint for the livery – helping to further shave off hundredths of a second through weight loss.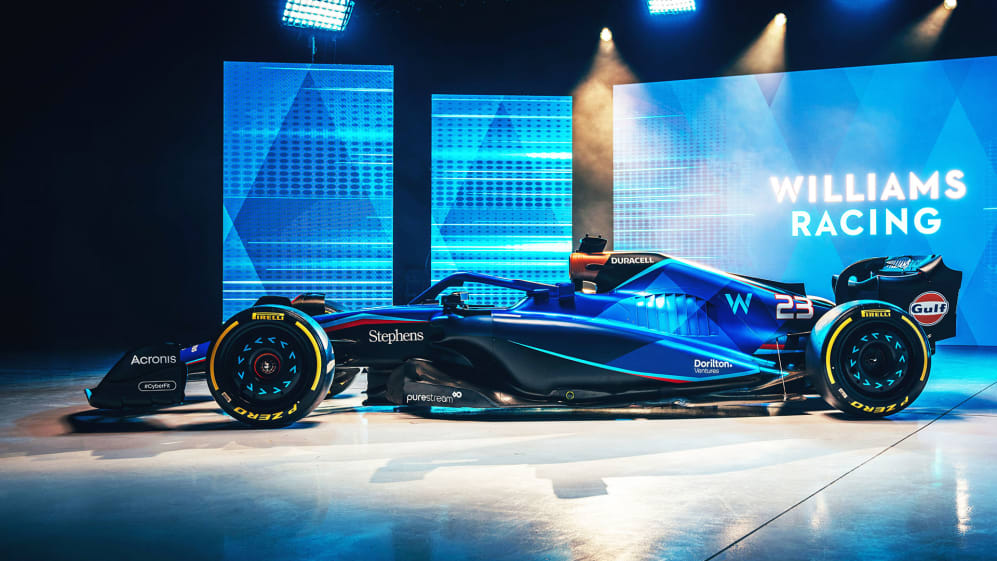 There were also a few new logos on the car, headlined by Gulf who have moved across from McLaren. Intriguingly, the oil company will back the team's driver academy, which this year sees one of its stars graduate to the race team in Logan Sargeant.
Sporting Director Sven Smeets was telling me that the hope is they will have an old-car test programme up and running by next year, which in turn will not only make them a more attractive prospect for rising talents but also give academy drivers crucial track time with F1 machinery.
BARRETTO: How America's latest Grand Prix hopeful Logan Sargeant was fast-tracked to F1
Talking of drivers, Sargeant will become F1's first American driver since 2015 this year, in a season where he'll have three home races with Las Vegas joining Austin and Miami on this year's calendar – and at a time when F1 is booming Stateside.
He'll have a big job ahead of him to get up to speed quickly, not least because he'll only get a maximum of 12 hours of track time in the 2023 car before the season gets under way.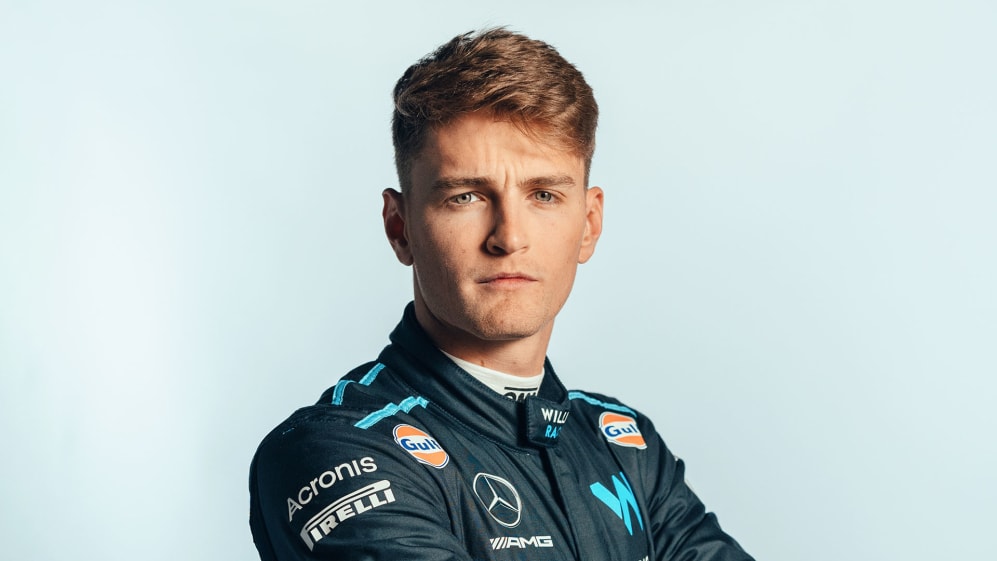 But sources say the team were very impressed with how he conducted himself during the end-of-season test last year. Not only was he on a strong pace quickly, but he was consistent with his lap times and feedback. That bodes well for this year.
He'll be aided by having Alex Albon alongside him as team mate. Not only was Albon one of the drivers of the season last year with a wealth of experience from world champions Red Bull and a year under his belt at Williams – but he's a great human.
AS IT HAPPENED: Watch as Williams reveal their 2023 livery at season launch
The Thai driver knows how tough F1 can be – and had some dark times at Red Bull – but that's only made him more of a supportive character, one who helped mentor Yuki Tsunoda as he struggled to settle in to life in F1 with AlphaTauri.
Albon and Sargeant haven't spent a great deal of time together so far, but when they have, it's clear they get on – and Albon will do what he can to help ease Sargeant's integration. But he will do that without sacrificing any of his focus on his own path.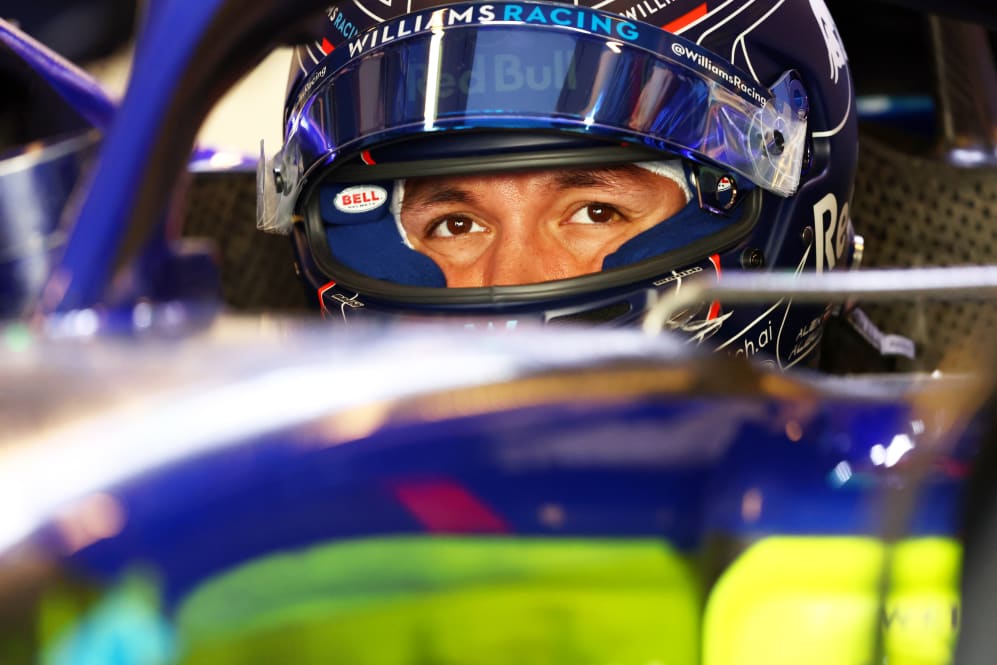 Smeets told me he reckons Albon will take Williams "to the next level" this year, so impressive is his talent. The team will lean heavily on him, especially initially, regarding feedback. And it will likely be him scoring more heavily when opportunities present themselves.
Given the car, he's already proved time and time again he can deliver. Should Sargeant manage to do likewise – and if the team has made a good step with the new car – there's every chance they can start to build a foundation on which they can turnaround their fortunes.
TEAM GUIDE: Williams – F1's sleeping giants with an American rookie at the wheel