Feature F1 Unlocked
ANALYSIS: The three key challenges facing Mercedes in their fight to get back to the top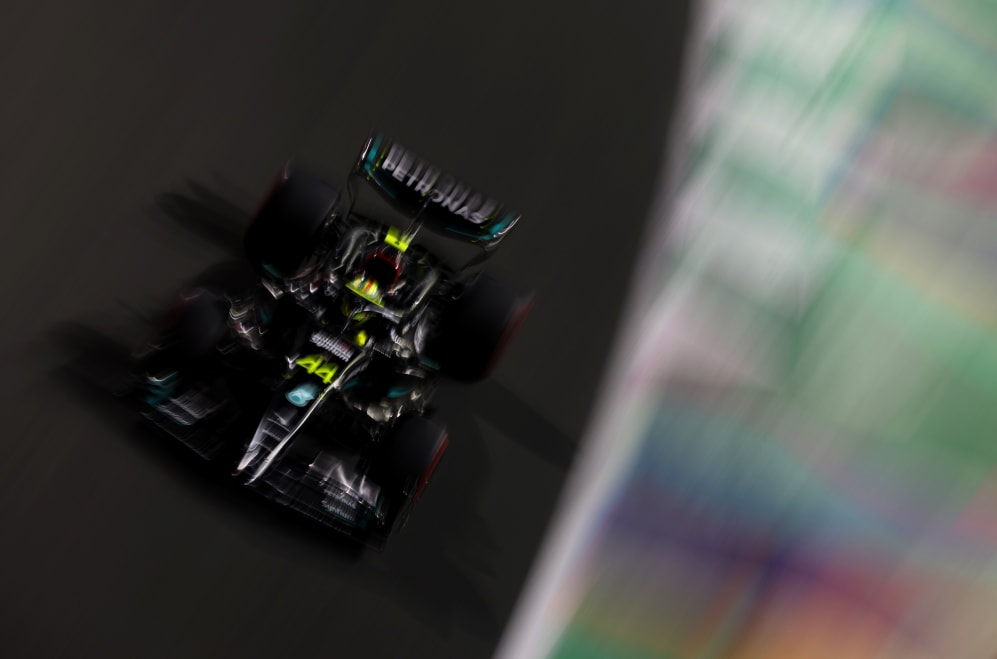 When Mercedes boss Toto Wolff realised the Silver Arrows had manoeuvred their way into a "dead-end street" with their 2023 car, the W14, it felt like a sucker punch to the stomach.
Wolff has become accustomed to winning. Between 2014 and 2020, Mercedes were near unbeatable – winning both drivers' and constructors' titles in those seven seasons. It was the most dominant period for a F1 team ever.
Seeing that run end, first by relinquishing the drivers' title in 2021 – before losing grip on the constructors' crown, too, last year, hurt. That they had got their 2022 car, built to sweeping new regulations, wrong was particularly painful.
There was a glimmer of hope at the end of last year, as George Russell scored his maiden win – and the team's only 2022 success – in Brazil in an encouraging run of races where the Silver Arrows emerged as the second-fastest car. But it was too little too late and they ended up P3.
TECH TALK: How are Mercedes going to fix their car and return to winning ways?
Ending on a high gave them false hope with their 2022 design, which was visually different to every other team. Their mistake was continuing with their style of car while rivals converged their respective designs towards the pace-setting Red Bull.
When they put the W14 on track, Lewis Hamilton said he realised instantly that the new design wasn't good enough. Bahrain was chastening, as Hamilton finished nearly 51 seconds behind the winner. In Saudi Arabia, they were marginally closer – their deficit at the flag flattered by the field being closed mid-race by the Safety Car.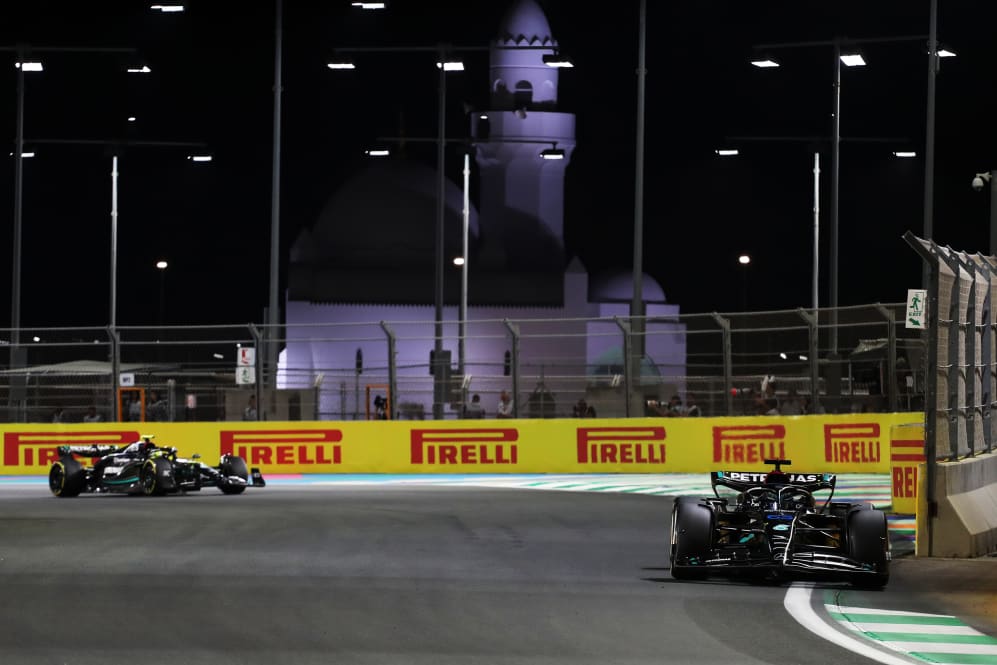 So, it's full steam ahead with a new direction (which is certainly not the work of a moment). Wolff admitted the team were forced to run too low last year (which caused the significant bouncing/porpoising) and went too high this year, which means they lack the downforce to compete with rivals. "Now we believe we know what to land on," says Wolff optimistically.
READ MORE: Wolff details how Mercedes are approaching W14 concept shift after going down 'dead-end street'
There are 21 races of this championship to go – so what are the challenges facing Mercedes as they bid to become a title contender once more?
1. Dealing with increasing pressure
For the majority of their dominant years, Mercedes were in a league of their own, their rivals so far back, they rarely had to look in their rear-view mirrors.
They mostly had cars which they quickly understood how to set-up and find a good base-line, and which they could adapt efficiently to different circuit characteristics. They were in a groove of adding performance, too.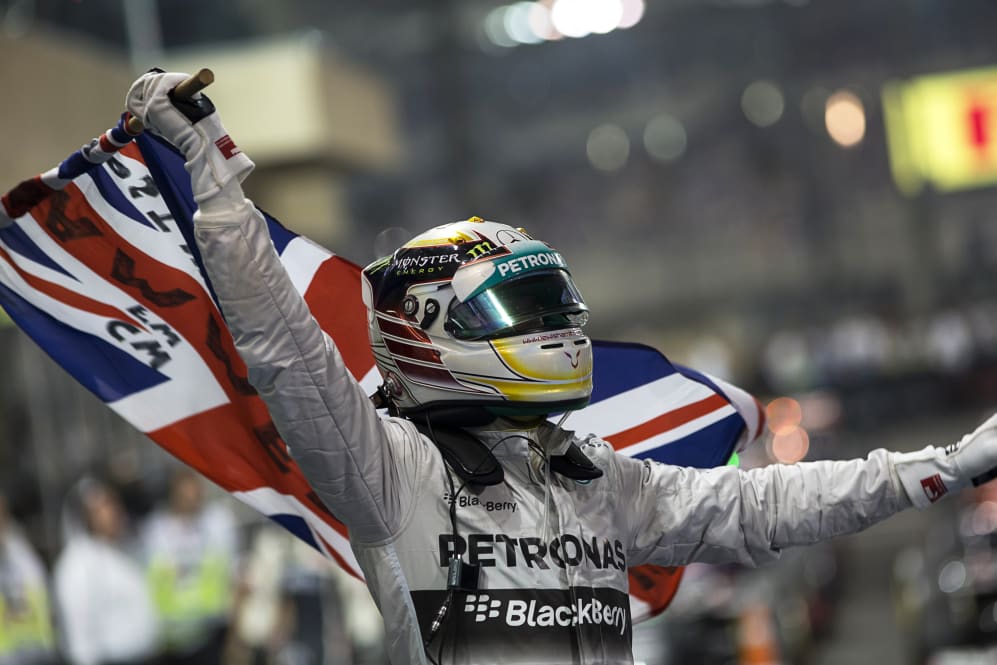 When you're the hunter, rather than the hunted, the pressure naturally increases. Small mistakes are magnified. A small error here can lead to the loss of several grid slots in qualifying or several spots in the race classification.
Strategic calls are made harder. There's back peddling involved if you choose a wrong set-up direction, lots of head-scratching if the changes you make don't improve the feel or speed of the car. Every decision feels a little weightier.
READ MORE: Wolff admits to missing Niki Lauda during difficult times for Mercedes
The longer this goes on, the more stressed a workforce becomes. The work ethic within Mercedes is undoubted. You don't win that many championships by ever taking your foot of the gas – even for a second. But humans aren't bulletproof.
The pressure on senior management – starting with Wolff – and trickling down to the drivers and other members of the team has been evident since testing. And that has led to cracks.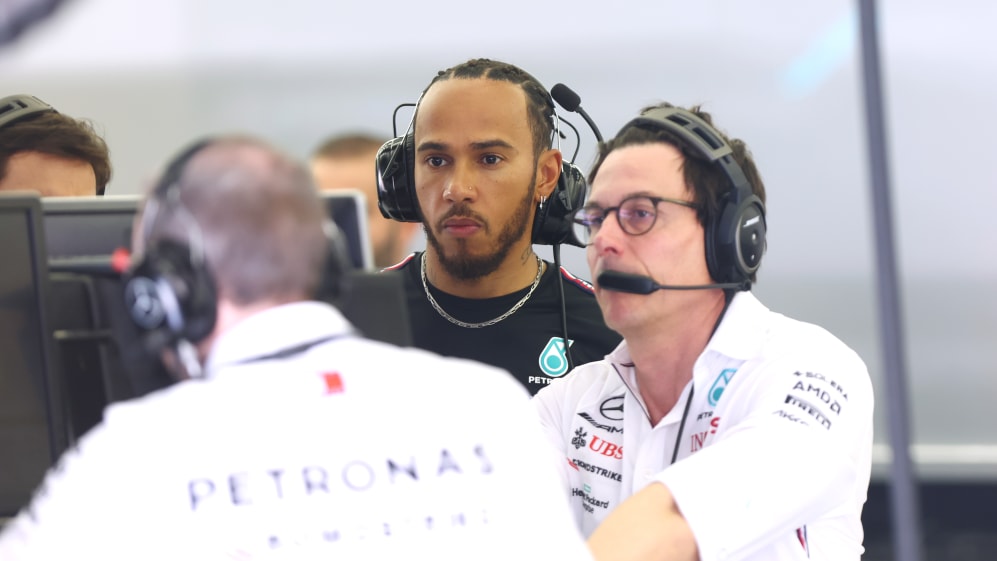 Wolff swung from saying Mercedes were going to be OK to everything needed to overhauled and then back again in the space of 72 hours during testing. The reality that Mercedes had got it wrong again was eating away at him.
Wrestling control of the situation – and preventing the team from spiralling is a must. Wolff's leadership qualities have long been lauded so there's no reason to suggest he can't weather this storm. But equally, this is the biggest test of his F1 career to date.
2. Keeping hold of Hamilton
Hamilton and Wolff have repeatedly insisted they intend to continue working together after the seven-time world champion's contract expires at the end of this year, and that it's just a matter of sorting out little details when they get round to it.
READ MORE: Why Wolff is 'absolutely confident' Hamilton will extend his Mercedes contract amid silly season talk
It is unlikely that Hamilton will leave the brand that has been part of his F1 journey since the very beginning (Mercedes supplied McLaren's engines when Hamilton made his debut with the British team).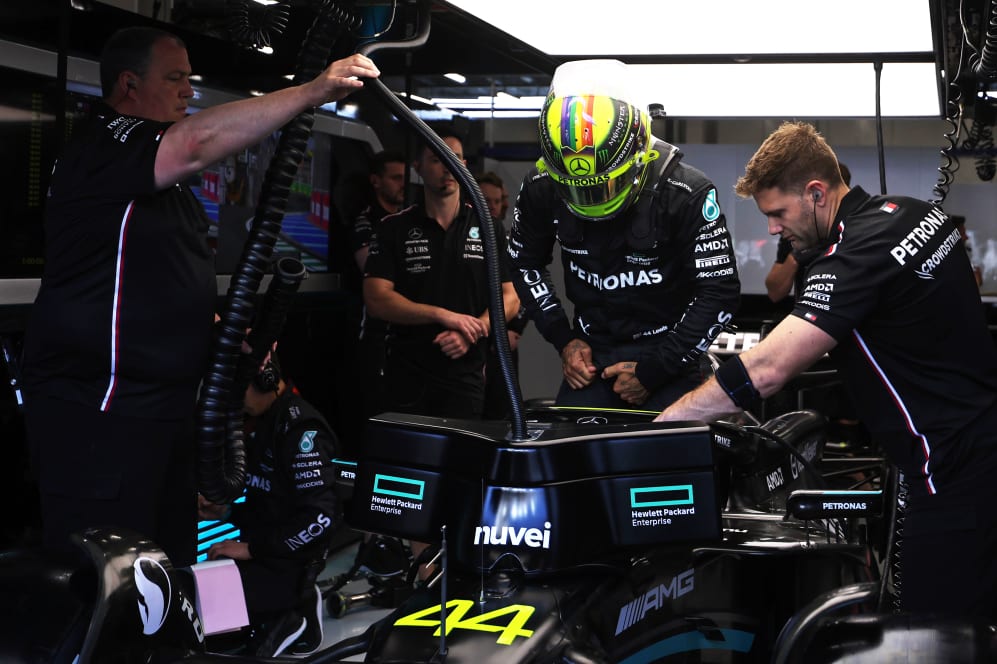 But the Briton is getting frustrated – maybe even irritated – by the team that has become his family. He has been consistently very critical of Mercedes throughout testing and the opening two races, headlined by the fact he highlighted they didn't listen to him when he told them they were going in the wrong development direction.
It is very unlike Hamilton to lambast his team so publicly, and likely the result of consistent underperformance at a time in his career when he knows time is running out to get the record eighth world title that he so craves.
READ MORE: 'I'm a fighter' – Hamilton insists 2023 Mercedes performance won't determine his F1 future
Driving such a difficult car at a period of your career when you're used to so much success is not fun – and you can see Hamilton has had the joy and love for F1 sucked out him a little. The fire to win still exists, it just needs stoking.
To do that, Mercedes need to give him a glimmer of hope that they know what they are doing – and where they are going. We saw the fire return to Hamilton's eyes at the back end of last year, when he knew he had a shot – if everything went right – to win. There's no reason why that can't be restarted. But Mercedes need to move fast.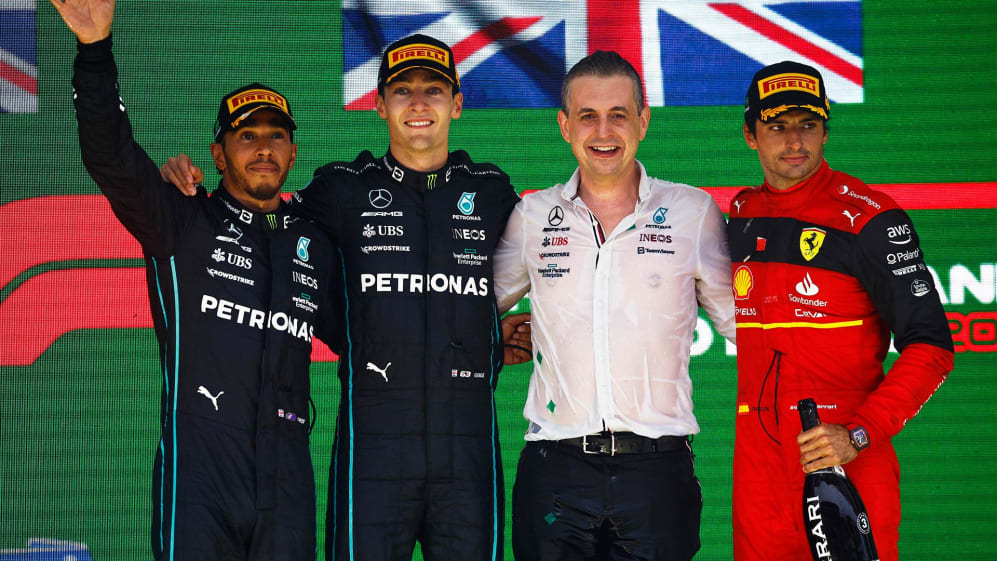 3. Making the right calls
Time waits for no one – and in F1 one wrong move can lead to years and maybe decades of pain. Just ask the likes of Ferrari, Williams and McLaren. Once titans of the sport, who hold the top three spots in the most constructors' titles rankings, the trio are in their respective worlds of pain, and out of championship contention to varying degrees.
Mercedes will know the road back could be a long one. It took current pace-setters Red Bull eight years to get back to title winning ways.
READ MORE: 'We were proven wrong' – Wolff gives frank assessment of 'very different' Mercedes concept
The Silver Arrows must do that in a world where testing is limited, aerodynamic testing is restricted and spending is capped. All within a regulation cycle that is immature, which means big gains can be found but a wrong move will lead to equally big losses that become harder to rectify when you can't spend your way out of trouble.
There are still 21 races to go, which means 21 race weekends to learn more about the car, to trial new parts, and to make progress in both championships. Wolff admits that it is "not realistic when we look at the gaps today" to think they can completely shut the gap to Red Bull.
"We've got to get our act together," says Wolff. "If we fundamentally understand where we need to put the car, the steps are going to be large but we need to be perfect."
He adds: "We just want to give it all we've got and see what the outcome is. We were able to catch up a lot last year with a car that was bouncing way too much – and that was overshadowing everything.
"We finally won a race and got close to [Red Bull] and that needs to be the aspiration."
It's down to the technical team and design-office, led by Mike Elliott, to find the right pathway that produces a car within the budget cap and with lots of development potential.
READ MORE: 'I will win again' – Hamilton says he maintains '100% belief' in Mercedes as seven-time champ vows to fight back with the team
To read on, sign up to F1 Unlocked for free
You'll unlock this article and get access to:
Live leaderboard data
Epic experiences and rewards
Money-can't-buy competitions