Feature
ANALYSIS: Why AlphaTauri recruited De Vries for 2023 – and how Max Verstappen helped him secure the seat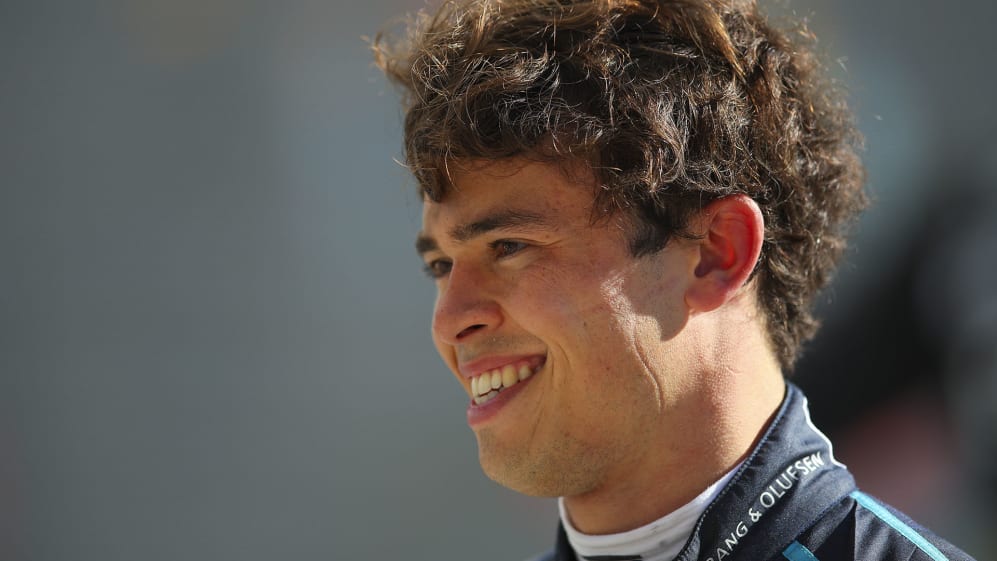 Once Alpine revealed Pierre Gasly would be joining them from 2023 onwards, it paved the way for AlphaTauri to announce that Nyck de Vries would make his full-time F1 debut as the Frenchman's replacement.
Overlooked for a F1 seat in the past, the 27-year-old was weighing up dovetailing a Formula E campaign with a season in the World Endurance Championship next year. He's been a Mercedes reserve since 2021 but it was clear a race seat in the short to medium-term was unlikely.
READ MORE: AlphaTauri announce Nyck de Vries for 2023 alongside Tsunoda
But the former F2 and Formula E champion put himself on the radar of several other F1 teams when he scored points as a super sub for Alex Albon at Williams in the Italian Grand Prix last month.
Williams were very keen to sign him up as a replacement for Nicholas Latifi, having seen up close how strong he was. Alpine fancied him, too, as they assessed candidates to replace Fernando Alonso. And AlphaTauri threw their hat in the ring when Gasly asked if it was feasible to leave the team a year early to join Alpine alongside Esteban Ocon.
Perhaps critically, De Vries took the initiative and called Red Bull Motorsport Adviser Helmut Marko to test the water.
On Saturday in Japan, after the news broke that he had joined AlphaTauri, his countryman Max Verstappen revealed the two of them had had dinner the day after Monza – "and I told him to just give [Helmut] a call – it was probably the perfect time". De Vries did just that.
As Red Bull had already decided Gasly wouldn't be part of their plans beyond the end of 2023, the Frenchman having spent nine years with the energy drinks firm, they opted to release Gasly once De Vries was signed.
READ MORE: Tost expecting De Vries to be up to speed in F1 after 'a couple of tests' as he opens up on decision to sign Dutchman
Talks accelerated quickly – and it wasn't long before a deal was done. "Helmut is a guy who when he likes [a driver], he's daring enough to put him in the car," said Verstappen. "It's great news, we [Verstappen and De Vries] are good friends."
Once the De Vries paperwork was signed, Red Bull agreed terms with Alpine for releasing Gasly early and the process was complete.
AlphaTauri Team Principal Franz Tost admitted De Vries's drive to ninth at Monza, when he was called up on Saturday morning not long before final practice, "had a great influence" on Red Bull's decision to chase him because "it showed his potential". He added: "He drove a fantastic race, did not make any mistakes and therefore it was an easy decision to take him."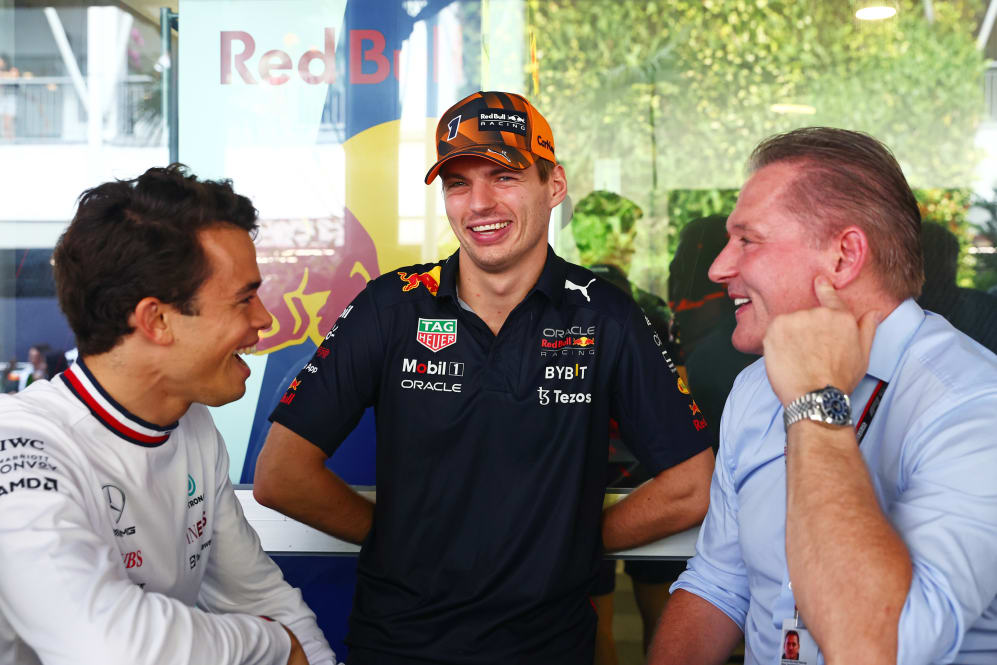 De Vries has extensive experience in other motorsport categories – and that has helped him adapt very quickly to Formula 1 machinery when he's had the chance to get behind the wheel in recent years. Those at Aston Martin, Williams and Mercedes speak highly of the Dutchman following his performances in FP1 for those respective operations. They say he knows what he wants and he's not afraid to ask for it, despite being a relative newbie to F1.
Having had his shot in F1 a little later than most, De Vries has more technical knowledge to call upon, has more experience with how to set up a racing car and get the most out of it, and knows about making decisions and reacting to conditions in the race. Those factors aided him at Monza.
EXCLUSIVE: Gasly on joining Alpine, leaving the Red Bull family and his relationship with Ocon
Red Bull were now convinced that he would be a strong driver for them not only at AlphaTauri but also as a back-up/reserve should Verstappen or Sergio Perez be unwell or injured and unable to race for the works team.
"I expect that this learning period for Nyck will be reduced to a couple of tests," said Tost, who added he hopes De Vries will be able to drive for them in the end-of-season Abu Dhabi test. "That means I expect him to be very competitive from the first race onwards in 2023."
De Vries, 27, will partner Tsunoda, who is set to compete in his third season with AlphaTauri. Tost said his main focus is on making sure his team give the duo "a good car" as that will aid De Vries's integration while also allowing a more experienced Tsunoda to continue to grow.
"If we have problems in the car, then I think that it will not be so easy to sort out everything, because Nyck hasn't so much Formula 1 experience," said Tost. "Yuki is still in a learning process – but I think that Yuki next year should be matured enough to give technical guidance.
ANALYSIS: How and why Alpine signed Gasly to replace Alonso
"Nevertheless, I expect a lot from Nyck because he has experience from the racing categories where he won races and championships and therefore once more if the car works, I think that we will have a successful year."
He added: "Yuki is making good steps but of course, he has to work a little bit on his discipline. But I'm very confident that Yuki will come up with a really good performance. He showed us yesterday, here in Suzuka, because he was out the first time with the Formula 1 car and he has fantastic natural speed, and all the other components we will get under control.
"Therefore, I'm convinced that Yuki will have a successful future, that next year together with Nyck, we will have a strong team."