Feature
EXCLUSIVE: Gasly on joining Alpine, leaving the Red Bull family and his relationship with Ocon
Pierre Gasly is a fighter. Demoted by Red Bull to Toro Rosso in the summer of 2019 felt to him like a punch to the stomach. His goal of driving for a works Formula 1 team capable of fighting for podiums and victories had lasted just 12 Grands Prix. The future, at the time, looked bleak.
The Frenchman responded by rebuilding his career at Red Bull's sister team, now known as AlphaTauri, and went on to secure his first race win at Monza. It was an astonishing recovery – but one that, for whatever reason, wasn't enough for Red Bull to consider bringing him back to the top team.
READ MORE: Gasly to race for Alpine alongside Ocon in 2023
Gasly realised that to make the next step in his career, he needed to leave the Red Bull family – the organisation that gave him his shot at the big time and his home for close to a decade. When Sebastian Vettel announced his retirement, Aston Martin snaffled Fernando Alonso – and that left a seat free at Alpine, the car manufacturer based just 20 minutes away from where Gasly grew up.
Though he had one-year left on his contract with AlphaTauri, Alpine had a punt and tried to secure his services. And after weeks of negotiations, a deal was done. Gasly will race for Alpine from 2023 on a multi-year deal – and I caught up with him for an exclusive interview to get the inside line…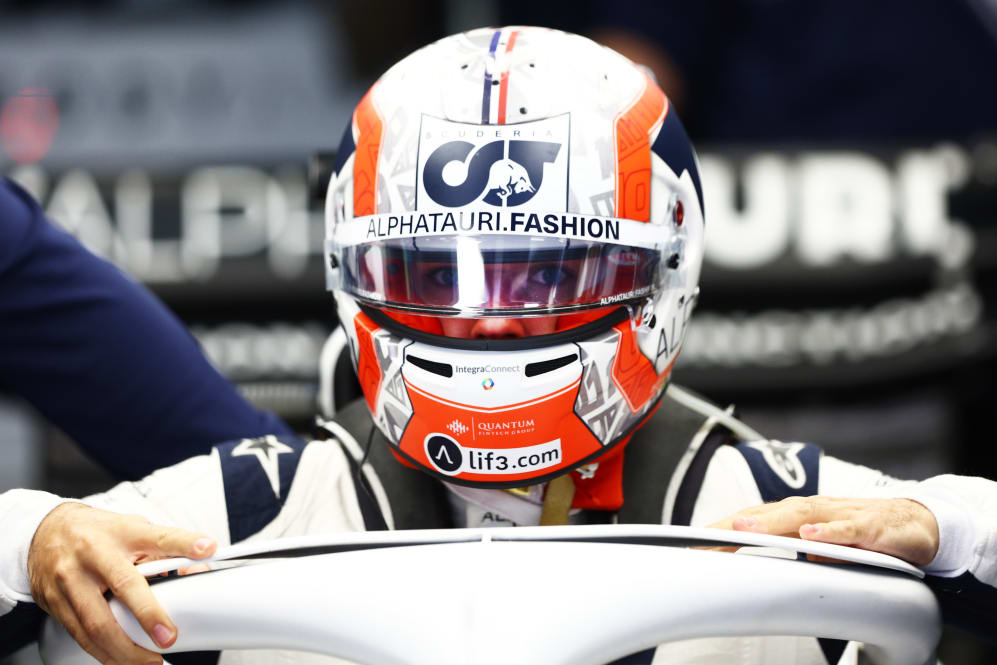 Gasly on… joining Alpine
We're in an upmarket hotel somewhere in Japan awaiting Gasly. When he strolls in, his beaming smile is the first thing you see. You can sense the relief. Alpine offers more than just a seat, it's an opportunity to grow, away from the Red Bull family which he has spent his entire F1 career with. He's on his own two feet now. He's in control of his own destiny.
"It's incredible," he tells me. "It's a very special moment in my career. I'm closing a nine-year chapter with Red Bull and starting a very exciting one. I'm taking my [professional] life by myself and starting this new adventure with Alpine.
POINTS PERMUTATIONS: What Verstappen needs to do to win his second drivers' crown in Japan
"It's exciting to do it with a French team and a special story with Alpine. I won my first European Championship [Eurocup Formula Renault 2.0] with [Renault, the group of which Alpine is part] in 2013. It felt like the right thing to do at this time in my career. Seeing the evolution and development over the last few years, the team getting their first win [as Alpine] in Budapest [last year] and seeing the progress season after season, it feels right. It feels like the right step to match my ambitions and targets. I'm very excited about it."
In joining Alpine, he's swapping a squad that has a customer engine and takes parts from sister team Red Bull for an operation that has a works engine, is bigger and better resourced and currently have the fourth-best car on the grid. It's a big step up.
"I'm very confident this can be a very successful partnership," he adds. "They have shown they have the potential, they have the team to fight at the front, to get podiums, to get a race win. They have recruited a lot of good people in the technical team. You can just see the evolution and the results getting better every season.
"For me personally, the target is to keep pushing the team forwards. They are fighting for fourth in the championship this year – the goal is to keep rising, every season do better. I want to fight at the front fight for podiums, I want to be able to fight and challenge for wins. We have a common target with Alpine. It's where they want to go. They have this 100-race plan, and I feel fully motivated and dedicated to use all this experience I have gathered over the last five years to achieve the best result possible together."
Gasly on… seizing an opportunity and achieving a dream
FORM GUIDE: Will Verstappen clinch the title as F1 returns to Suzuka for the first time since 2019?
As Gasly says, he's had a long association with the Renault Group and thus it was perhaps fate that he would line up with them in F1 at some stage. I'm told he was on Alpine's radar for 2024, when his contract with the Red Bull family expired, but when it became clear there was some wriggle room to grab him early, Alpine swooped quickly – having lost Alonso to Aston Martin, and Oscar Piastri to McLaren.
"There have always been links with Renault since even before F1," he says. "When I arrived in F1, there was always contact – but nothing very serious. Then with everything happening over the summer, it started some more serious conversations. It wasn't easy, but everything came together. It's a big move in my career and something I really had to think through – but I must admit it very quickly felt like the right thing to do."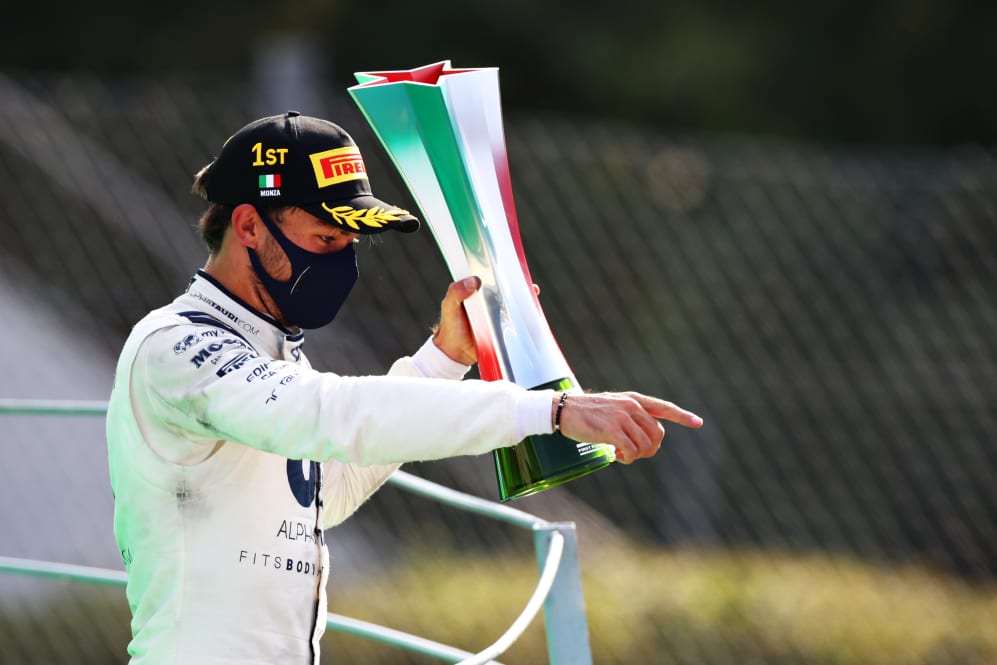 Knowing someone wants to recruit you is flattering, even more so when you're an environment where it feels like you've hit the ceiling of where you can progress. A multi-year deal, then, gives Gasly some welcome relief, as previously he would find out year-on-year where Red Bull wanted to place him.
"Something that made it clear to me that I wanted to go there is the way the team approached me," he adds. "They were really welcoming, they were really pushy, really open in their desire to work together and create this adventure. That's why we agreed this multi-year deal. It shows the target and ambitions and what we want to achieve.
READ MORE: Verstappen's title charge and Suzuka's return – 5 storylines we're excited about ahead of the Japanese GP
"In F1, you can't get everything straight away. That's the target and now we have some time to get ready for next year, some time to prepare ourselves, but you have to see slightly beyond that to really extract the maximum out of this partnership."
In joining alongside fellow Frenchman Esteban Ocon in a French team, is this the kind of thing that dreams are made of? "Definitely," he says. "Since I was a kid watching F1, I remember Fernando fighting for a championship and winning a championship for Renault. At the time I was nine years old, and it was this exact moment I said to my parents: 'What have I got to do to be a world champion in F1, not just be in F1 but be world champion?'
"You grow up with these dreams, with this image in your mind, and coming into F1, straight away people ask me, you're French, Renault is in Formula 1, will it be one of your dreams to join the team too? It's always in the back of your mind. It's something unique, to be racing for a French team, being French and having Alpine [Cars] very close to my house in Normandy. I can't wait to get started. I'll give my absolute best to this team."
Gasly on… leaving Red Bull
Red Bull could have made it difficult for Gasly to leave, the organisation that had supported him for close to a decade well within their rights to keep him at AlphaTauri in 2023 as per the terms of his arrangement – but they didn't. And once they had someone else lined up as a replacement, a deal could be signed.
READ MORE: Leclerc says 'performance is not what Ferrari lacked this year' as he accepts Verstappen will be champion in 2022
"They understood straight away the opportunity for me, and also my desire to start something new and my will to fight at the front of the grid – and I'm grateful for that," says Gasly. "Helmut [Marko, Red Bull Motorsport Adviser] and Christian [Horner, Red Bull Team Principal] understood that quickly. I had long conversations with Helmut.
"I was close to see tears in Franz's [Tost, AlphaTauri Team Principal] eyes when he got the news, as we have a very strong relationship – we've been working extremely well together. Something that was discussed with both parties, it was tougher for some than for some others, but at the end of the day, they all understood what an opportunity it was for me. And they worked around it to make it happen – and I'm thankful for that."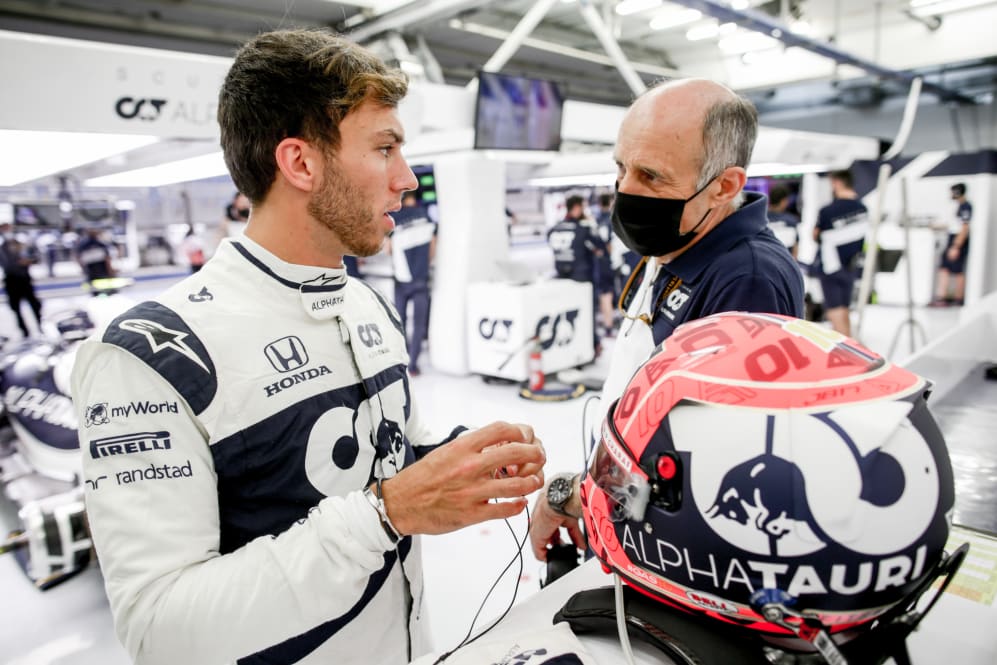 Through his time as part of the Red Bull driver programme, Gasly has worked with a host of experienced drivers, including four-time world champion Sebastian Vettel, reigning world champion Max Verstappen and eight-time race winner Daniel Ricciardo. He's spent hundreds of days in the simulator, been part of countless briefings and experienced a works environment in Red Bull and a small operation in Toro Rosso/AlphaTauri. That's a fine CV to call upon for his new project.
"I spent 250 days of my life in a simulator over the past 10 years, working with Red Bull engineers, being in the factory, understanding how a world championship team works," he says. "It's up to me to use all that experience in the best way possible to help Alpine with the coming years and push them to the front of the grid.
WEEKEND WARM-UP: Anticipation builds as F1 makes long-awaited return to Japan
"It was not a decision you take overnight. I have lived a lot of things with Red Bull but at his stage of my career, I need to look at my future and what the best chances to achieve my personal goals in F1 are – and I must say pretty quickly it was definitely clear to me that this was the right move for me."
Gasly on…. working with Ocon
In joining Alpine, Gasly will partner a driver in Esteban Ocon who he has known since the age of six, the duo growing up down the road from each other. Their two families were friends, and it was Ocon's kart which Gasly used to get his first taste of motorsport – and from there he was hooked.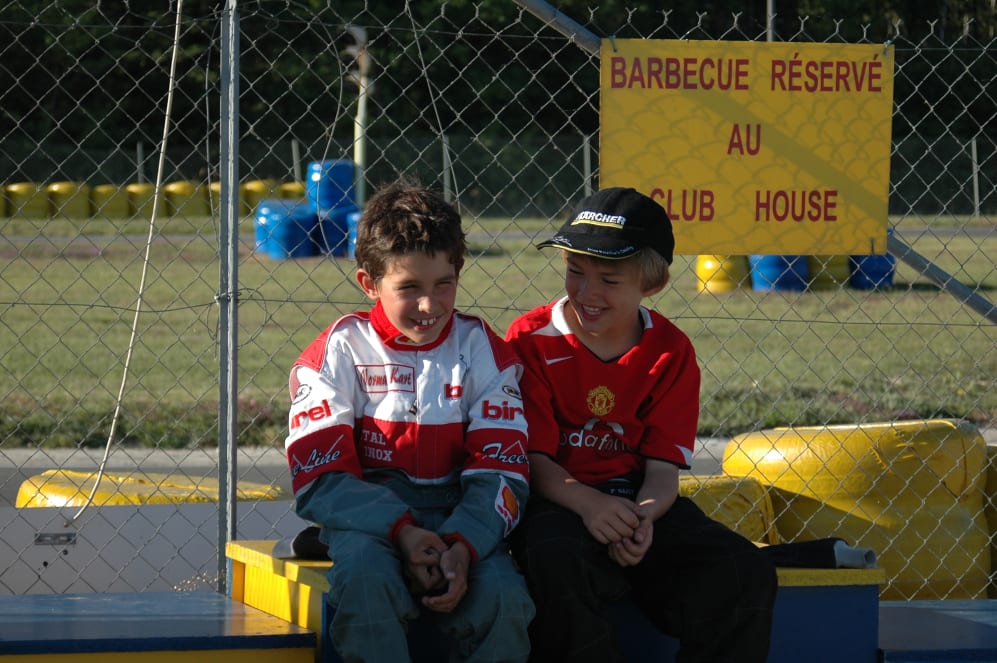 Their relationship became strained as they moved through the motorsport ladder, something which Gasly admits, but it is believed both have put that behind them and are looking forward to getting on and pushing Alpine forward.
"We have known each other for the past 20 years – and we are only 26!" says Gasly. "It just shows how long we have known each other; he was there when I did my first laps on the karting track.
"Our relationship has been going up and down since – it's not new to anyone. I would say since we arrived in F1, it got better. We both achieved one of our dreams – but went through different stages. [There is no point] comparing Esteban when we were six, 12, 18 and now 26 – we grew up a lot.
GOOD LAP VS GREAT LAP: How to nail a lap of Suzuka with Vettel and Leclerc
"We are a lot more mature, a lot more responsible – and at the end of the day, we have a common target; we both want to be competitive we both want to be fighting at the front. And we know to achieve that, we have to work together for the team. I'm quite excited about it.
"It's an opportunity for both of us to get back to a similar relationship that we had in the past. What was the probability that two six-year-old kids from Normandy, France, living 20 minutes from each other, would end up 20 years later as team mates in a French team? I think that is incredible and a very special story."
The pair's F1 stats are very similar. Both have a race win under their belts and a similar number of starts – 103 for Gasly, 106 for Ocon. Their points and podium tallies are close, too – 332 points and three podiums for Gasly, 338 and two podiums for Ocon. It's a partnership Gasly believes can be very fruitful.
"I know Esteban is an excellent driver, he's showing it every weekend with Fernando," says Gasly. "Everyone knows how good Fernando is and he's definitely keeping up with him – and performing at a very high level.
"He's got experience with the team, which will surely help – and then after I have my own experience from the Red Bull family, working with Red Bull and AlphaTauri, which I'll be able to fully utilise for the coming season. It's very exciting."
F1 TRACKS: Superorganism pick the tunes ahead of the Japanese Grand Prix
Gasly on…. leaving Yuki
In heading for Alpine, it means Gasly will be leaving team mate Yuki Tsunoda, with whom he has one of the biggest bromances on the F1 grid.
The duo have formed a strong bond that involves a close working relationship on and off track, plus a lot of time spent together away from the track, the latest of which included an entertaining karaoke duet of an Adele hit Hello.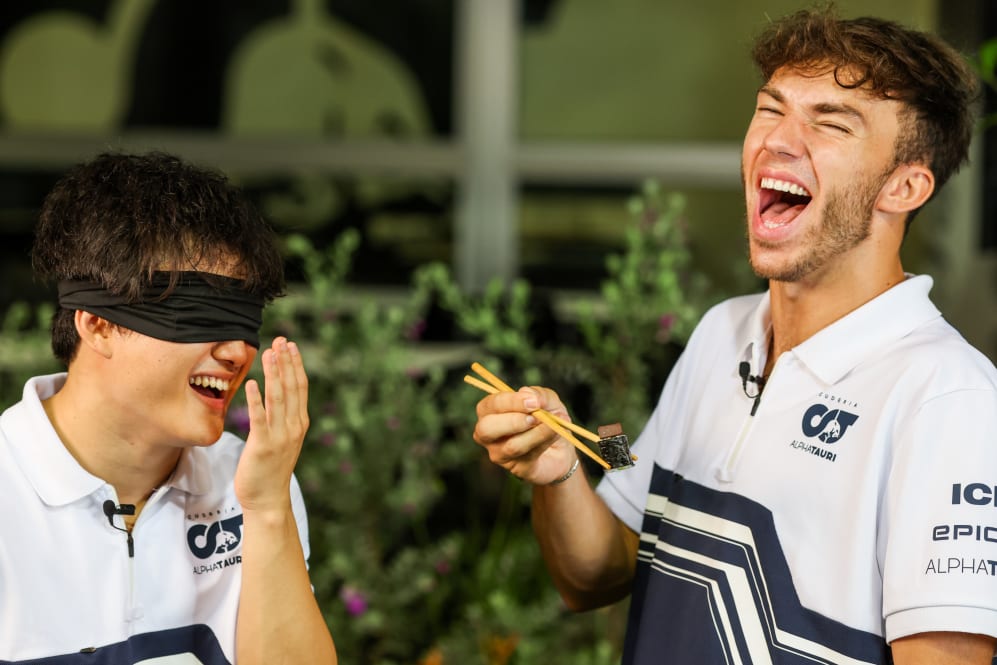 But though they won't be sharing a team anymore, Gasly reckons they will still hang out, especially if he can succeed in his mission to get Tsunoda to move closer to him.
"He feels like a little brother," says Gasly. "The past two years, we have lived a lot of good moments together. I've seen him developing himself, improving himself a lot over the past 18 months.
"At the end of the day, in F1 that's the way it goes – you have to be selfish in a way, you have your own career and need to do what is best for yourself. But I'm definitely going to miss Yuki, and his no-filter behaviour day after day.
READ MORE: Tsunoda unveils stunning helmet design ahead of home race debut at Suzuka
"His taste for food is going to be missed but I'm sure we will have time off track. I'm trying to get him closer to Milan, so we can live not too far from each other. We'll see how that goes. He is definitely a great dude, and I'll miss him."
They've still got five races together, with Gasly remaining contracted to AlphaTauri until the end of the season – but from then, it feels like the right time to move on to pastures new. Repeat the kind of form he's shown since being demoted from Red Bull back in 2019 – and it'll be a shrewd move for both him and his new bosses at Alpine.