Feature
ANALYSIS: How and why Alpine signed Gasly to replace Alonso
Alpine were left in a little bit of a pickle when first Fernando Alonso chose to leave for Aston Martin in 2023, then their reserve Oscar Piastri decided McLaren was where he wanted to make his F1 debut.
It was a frustrating position to be in for the French team, not least because they have the fourth best car on the grid and are leading the charge in the chase of the top three teams, and thus should be an attractive proposition.
Fortunately, Alpine had some good options despite it being late in the season and set about chasing their primary target, Pierre Gasly, whom I'm told has long been on their wish list for the future.
READ MORE: Gasly to race for Alpine alongside Ocon in 2023
The Frenchman was contracted to the Red Bull family until the end of 2023, but Alpine boss Otmar Szafnauer chanced his arm and gave AlphaTauri boss Franz Tost a call to test the water.
"I said to Franz, 'Look, we have a hole and we can see a future in our team for Pierre. You only have him for a short time and thereafter, I'm not sure what the future holds for him there as he has been to Red Bull and back,'" says Szafnauer when we chat exclusively about Gasly's arrival.
"Franz was dismissive, which made me feel good! He said, 'Pierre is a great driver, I don't want to give him up,' which is great, it was the right thing to hear. I said to Franz, 'Thank you, that's what I expected but I'm going to call Helmut [Marko, Red Bull Motorsport Advisor] as well. He was good about it and said 'sure, go ahead.'
"Helmut was more receptive to the idea and we started talking about how that could happen. In Pierre, we have a rapid driver who has good experience."
EXCLUSIVE: Gasly on joining Alpine, leaving the Red Bull family and his relationship with Ocon
Red Bull stand aside after sorting a replacement
Red Bull could see what a big opportunity Alpine was for Gasly and were keen not to stand in his way given the likelihood of him getting promoted to their works team in the future was slim to non-existent.
But they needed to find a quality driver to replace Gasly, whom they have kept at the team in part because he was a strong and suitable option to stand-in for Max Verstappen or Sergio Perez if required.
Once it was clear Mercedes reserve Nyck De Vries was available, they agreed terms with Alpine to end Gasly's contract a year early so he could join Alpine on a multi-year deal.
READ MORE: AlphaTauri announce Nyck de Vries for 2023 alongside Tsunoda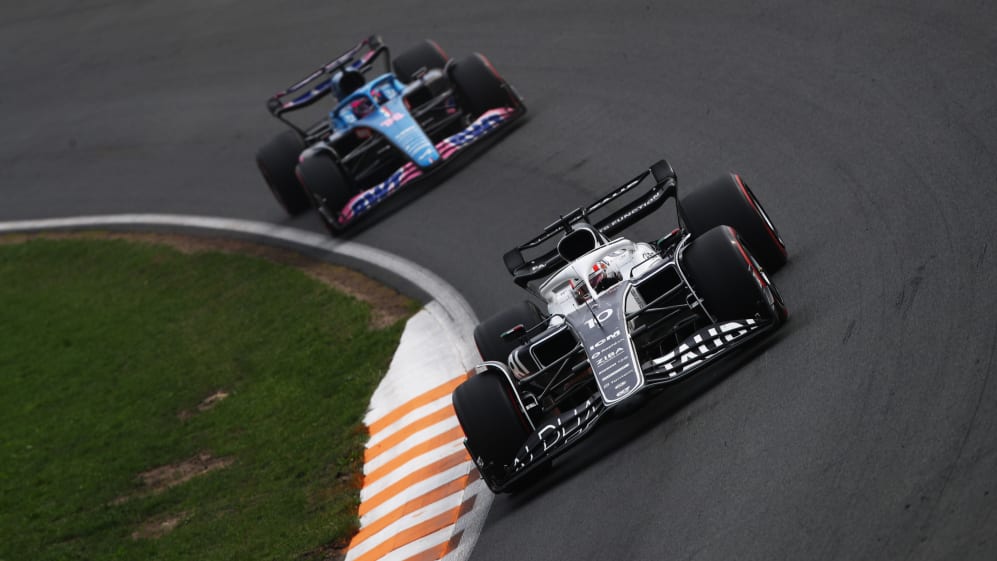 "Securing a driver like Pierre who is both experienced and fast is important to the team," says Szafnauer. "After we had that hole, he was top of our list – but we were unsure if he was available, so to make him available so to speak and have it all fall into place is a good feeling."
Szafnauer admits he didn't know Gasly well on a personal level but had followed his career with interest and liked the way he handled his demotion from Red Bull to Toro Rosso in 2019.
"I watched him win the GP2 championship [in 2016], not from afar but being in F1 and watching as I do," says Szafnauer. "Thereafter, I closely watched how he reacted to being up and down at Red Bull, promoted and then demoted.
RISE OF THE ROOKIE: How the GP2 title and Super Formula success paved the way to F1 for Pierre Gasly
"I was a competitor at the time and I was impressed by how he moved back to Toro Rosso and how he performed. It didn't get to him. It looked like it motivated him – that in itself impressed me."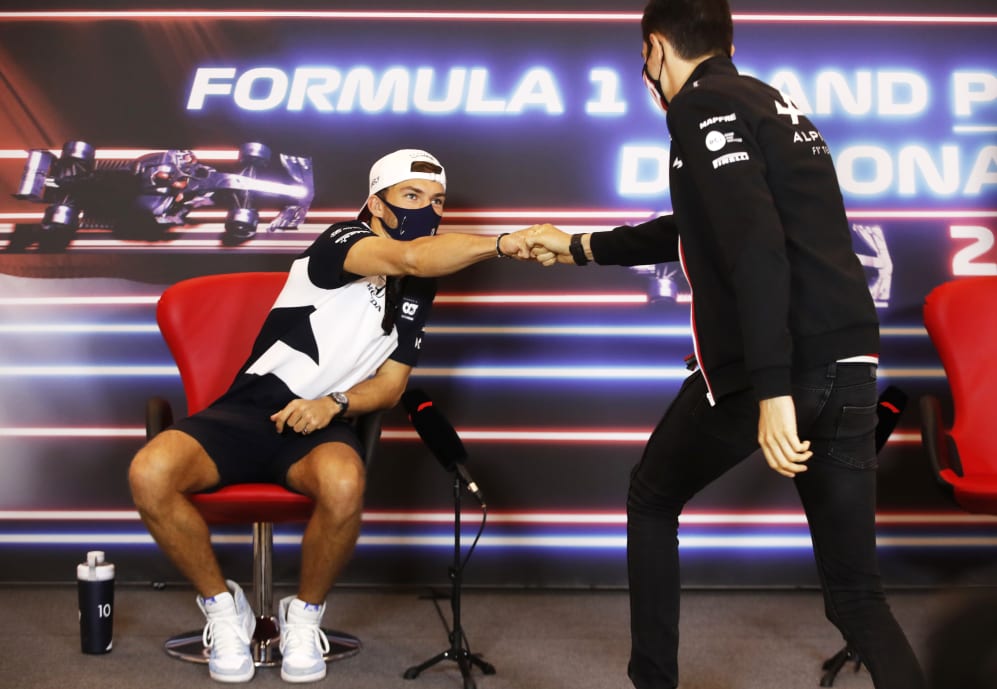 Gasly and Ocon put past tensions behind them
Gasly and Ocon have known each other since they were six but haven't always had the easiest of relationships, with tension between the two rising as they moved through the motorsport ladder.
Not ideal for F1's newest partnership. But I've spoken to them both independently and neither believe it will be a problem to work alongside each other as they see previous problems as water under the bridge.
Szafnauer has experience of managing drivers who don't get on, having had to step in several times when Ocon and Sergio Perez clashed at Force India – but he's not anticipating the same issues with his new pairing.
LONG READ: Otmar Szafnauer on taking the reins at Alpine, the team's 100-race success plan and his Aston Martin departure
"That might take a little bit of management but not a lot," he says. "They are both professional, we are all adults, and once you are faced with a situation, this is what we have to do, we have to work together for the betterment of the team, as professionals. I'm sure that will happen."
He adds with a smile: "I do have some good experience [of managing drivers who don't get on] and I know some of the techniques that we employed in the past, what worked and what didn't work and how we should go about it in the future."
Alpine cracking on with 100-race plan
In signing Gasly, it draws a line on a difficult few months regarding drivers and allows Alpine to turn the page and start a new chapter in their 100-race plan to become contenders for race wins and the championship.
Szafnauer has been in the midst of a restructure since joining the team earlier this year – and while he has made progress, he concedes they have some way to go. Signing Gasly means he can return full focus to that strategy.
EXCLUSIVE: Alpine boss Rossi on losing Piastri and Alonso, hunting for a new driver, and a bright future ahead
"The plan is starting to look like I want it to," he says. "The implementation will take some time, there are still some things I want to implement, but now having been there for six or seven months, I have a better understanding of what is needed, of the pros of the team and some areas that need to be enhanced.
"That's not to say the people there aren't competent – they are. It's just some skillsets that are lacking, they aren't there yet – so areas that need to be enhanced – and that takes time to bring in the right people with the skills that we don't have, but I will do that."
He adds: "We have two great drivers in Esteban and Pierre and we have got 80-some races to start winning and vying for the championship and being regular podium contenders – and I see both of them as part of that journey."