Feature
ANALYSIS: Why Ferrari might be quicker than they looked at testing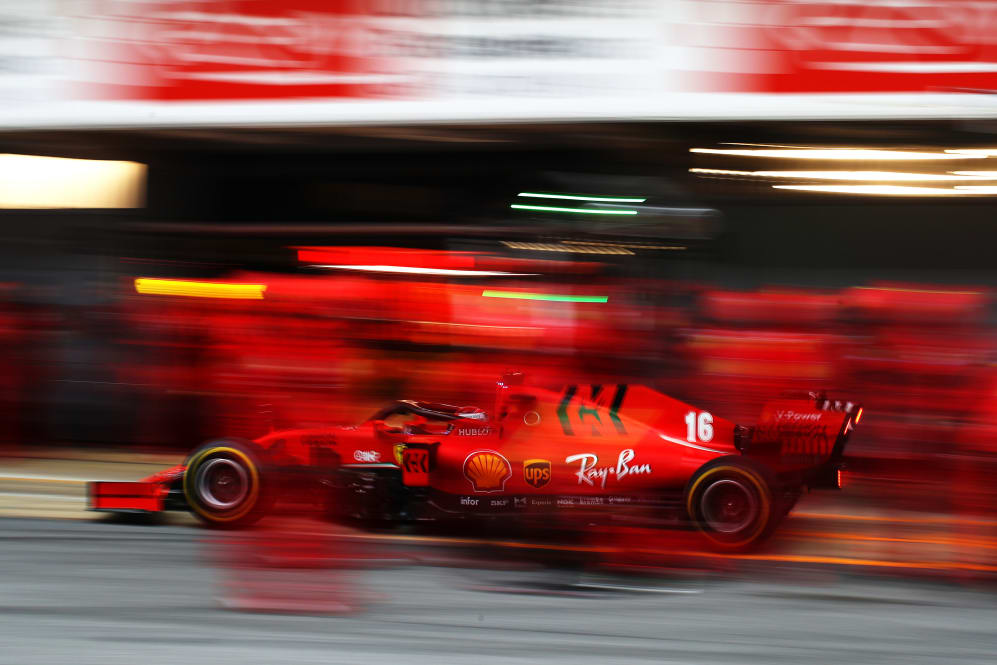 There were high hopes Ferrari would build on last year's strong end to the season and provide a sustained challenge to Mercedes in 2020. But their chief Mattia Binotto moved to play down those hopes at testing, as the data suggested they were off the pace, perhaps behind Red Bull, too. But is the picture really that bleak?
Our headline data on short runs makes for grim reading for Ferrari, with the Scuderia around 1.7s/lap slower than world champions Mercedes. However, it is notoriously difficult to judge how much fuel they have onboard for those shorter stints. It could be that they were running higher fuel. An extra 10kg of fuel can equate to 0.3s of lap time.
Their situation improves slightly in long runs, but they are still around a second per lap off the Silver Arrows' leading pace. However, dig a little deeper into these numbers and things might not actually be as bad as they seem. Charles Leclerc's race simulation, completed on Friday afternoon in what was the final session of testing, will give Ferrari fans hope.
READ MORE: We need to improve in all areas, say Ferrari after unspectacular test
The Monegasque completed 66 laps, with two pit stops, simulating the Spanish Grand Prix race distance. The car was fuelled to get through the whole run, with no refilling when he pitted for fresh boots. The stints were relatively even – 21 laps, 23 laps, 22 laps.
Compare that to Mercedes' most impressive race simulation of the same distance, completed by Lewis Hamilton on the morning of day two of testing, and Leclerc was around 0.5s per lap slower than Hamilton – a vast improvement on the average data above.
It's well known that conditions at the Circuit de Barcelona-Catalunya are usually at their best in the morning, with the track getting slower and cooler as the day goes on. That means Hamilton's race simulation was completed in better conditions compared to Leclerc, which in theory shaves a little off that deficit.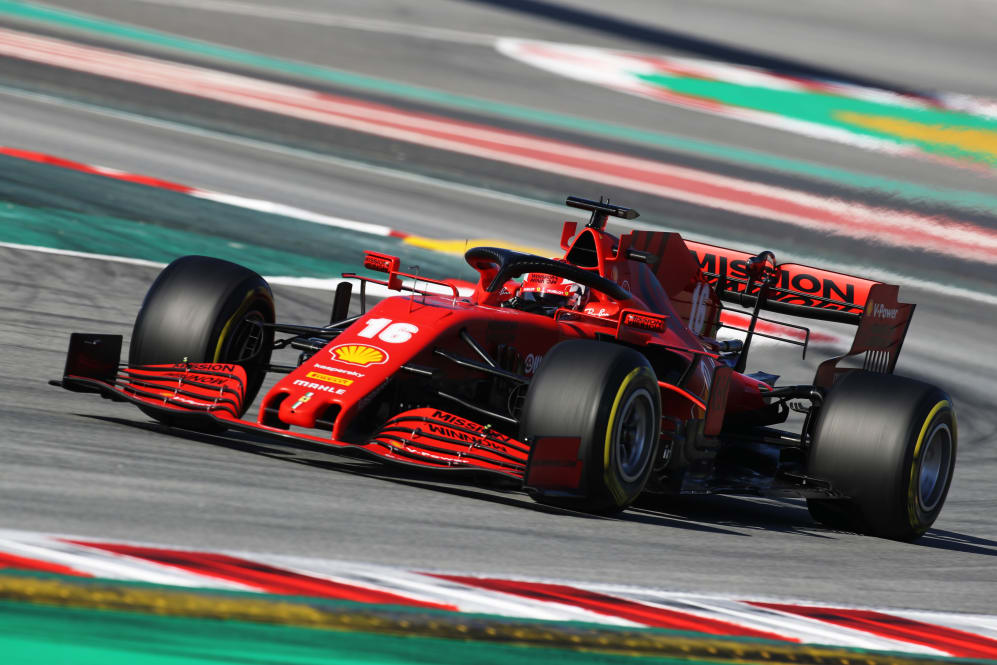 Leclerc was comfortably quicker than the Racing Point (Sergio Perez) and McLaren (Carlos Sainz) who completed race simulations at the same time on Friday afternoon. It should be noted Mercedes (who power Racing Point) were running all of their engines at lower levels to protect reliability, having suffered a series of issues across the six-day test. But it does suggest there will be a decent gap between the top three and the rest once again.
POWER RANKINGS: From 10 to 1 – where do the teams stand ahead of Australia?
Adding more downforce over the winter was a high priority for Ferrari and they seem to have done that. Unfortunately, they have also added drag and lost speed on the straights, which might explain why Ferrari chief Mattia Binotto moved to play things down at testing.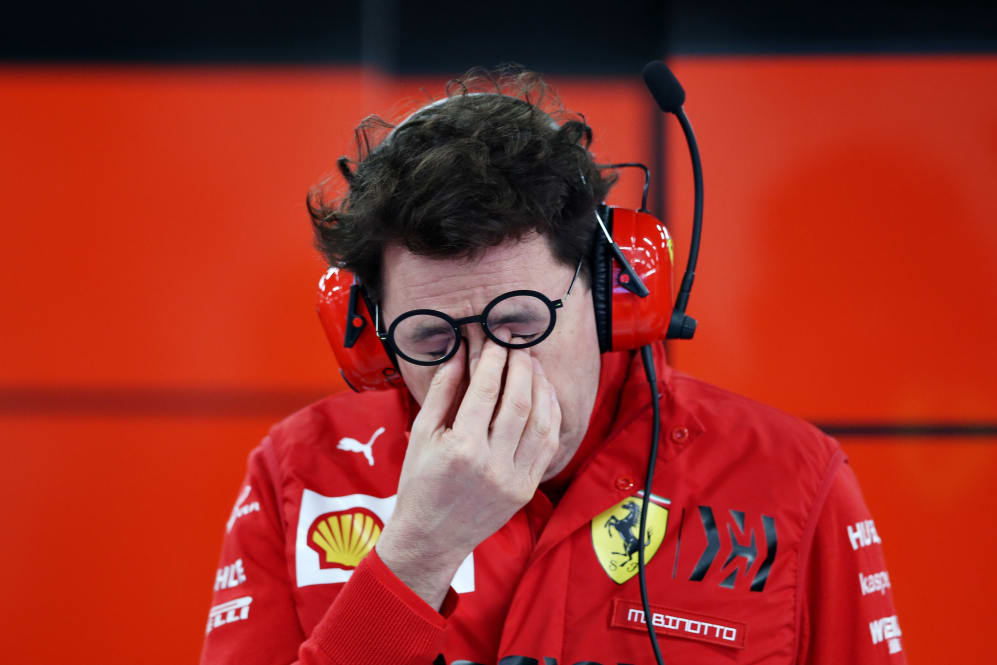 "I'm not as optimistic as I was last year," he said. "We are certainly not the fastest car, at least here in Barcelona during winter testing. Our main competitors (Mercedes and Red Bull) are certainly faster. But there will be time to address the development where we believe we are too weak."
He rated the test as an eight out of 10, based largely on the fact they completed the mileage and programme (they spent a lot of time mapping the car to understand the lap time and avoid a repeat of last year where they were fast in testing but then slow from Melbourne) but downgraded to a six when talking specifically about performance.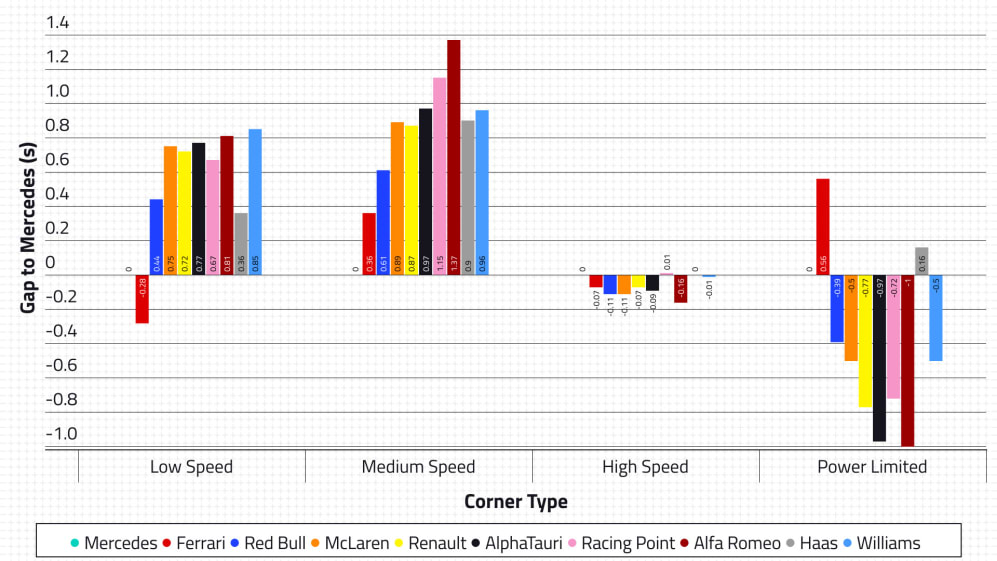 There are positives when you analyse the cornering data. Sebastian Vettel in his final testing briefing said they are "faster in the corners by quite a chunk". And the data backs it up. Slow corners were Ferrari's enemy last year, but they held a 0.3s advantage in these types of turns at Barcelona over the rest of the field. That's a huge performance swing.
Ferrari believe correlation is good, based on the data, while Vettel adds the car is a "step forward". But a combination of their rivals doing a very good job and the team having more drag than last year has hampered them. Vettel is a glass half-full kind of guy, so perhaps it's unsurprising that he was staying positive as the test drew to a close. "We believe come race day, it [the car] will give us an advantage in the way it is set up," he said. But perhaps he's buoyed by Leclerc's race simulation, too.
There's no doubt Ferrari are behind Mercedes, but there are some slithers of data to suggest they are not as far back as many think. Melbourne will give us our first clues, but it won't be until we've completed Bahrain, Vietnam, Zandvoort and Barcelona that we get a true picture.
READ MORE: Our writers' predictions and hot takes on the 2020 season