Feature
F1 2020: Our writers' predictions and hot takes on the new season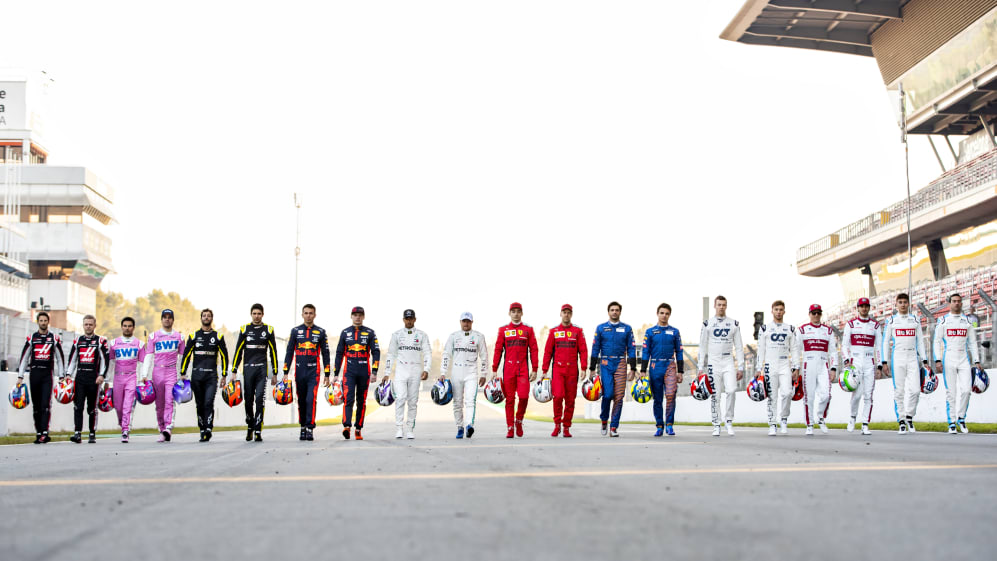 There are now just days to go until the new Formula 1 season gets underway in Australia. But when the lights go out, who will be fighting for wins, and who will be fighting for their seats? F1 journalists David Tremayne, Mark Hughes and Will Buxton, F1 Senior Writer Lawrence Barretto and F1 Staff Writer Greg Stuart put their necks on the line with some bold predictions about the 2020 F1 season, including who's most likely to topple Mercedes and grab the headlines...
I'm most looking forward to…
Mark Hughes: Hopefully seeing Hamilton, Verstappen and Leclerc regularly fighting wheel to wheel and seeing how the dynamics of that play out. On the one hand, they have to be tough with each other, on the other they can't afford to let the third one through.
Will Buxton: Seeing Red Bull get back to challenging for a world championship and witnessing the further development of Max Verstappen as one of the stand-out drivers of the day – and watching Mercedes and Lewis Hamilton rise to that challenge and just what kind of level Hamilton can reach to take that seventh crown and, in the process, the record for race victories.
READ MORE: Will Hamilton beat Schumacher's record – and 9 other burning questions for 2020
Lawrence Barretto: Lewis Hamilton and Max Verstappen going wheel-to-wheel for race wins on a regular basis. Hamilton has felt he's had the measure of Verstappen so far, but I suspect the Red Bull driver will start turning the tables this year.
David Tremayne: A three-way fight between Mercedes, Red Bull and Ferrari for the drivers' and constructors' World Championships, and a four-way (or more) scrap for 'best of the rest'. We've waited a long time for the former, and how apposite would that be in the last year of this turbo-hybrid era?
Chris Medland: The new races. Vietnam looks like a really cool track and has got its own identity, so I think we'll see some good racing there and a new challenge. Zandvoort has also done a lot of work to try and make the circuit better for F1, and either way the fans are going to be bonkers.
READ MORE: Hamilton and Ricciardo take control of the 2021 F1 merry-go-round
Greg Stuart: Seeing how the driver market pans out. I know in most seasons the driver market ends up being a bit of a damp squib. But that doesn't stop us getting all 'kid-in-M&M-World' excited about it every year – and it's not going to stop me now, with 2020's obviously set to centre around Sebastian Vettel's movements (or not) at Ferrari.
Who will cause the biggest surprise?
GS: Charles Leclerc. It sounds weird to say that I think his rivals underestimate him, but I'm not quite sure it's dawned on everyone just what a relentless competitor he is. The performance of the Ferrari is obviously a big question mark – but if it's decent enough to be a match for the Mercedes across the season, I think Leclerc will fly.
MH: I don't know! That's why I'll be surprised! But, erm, I expect to see big progress this year from Lance Stroll.
READ MORE: Making sense of the 5 biggest trending topics from pre-season testing
WB: It's either going to be a surprise that Ferrari genuinely are in trouble, or that they were just sandbagging all along. Outside of the racers in red, I think Racing Point will shock the establishment early on. Should any of the big teams stumble, I really think the Racing Points will end up on the podium. But given their pace in the pre-season, again, is that a surprise?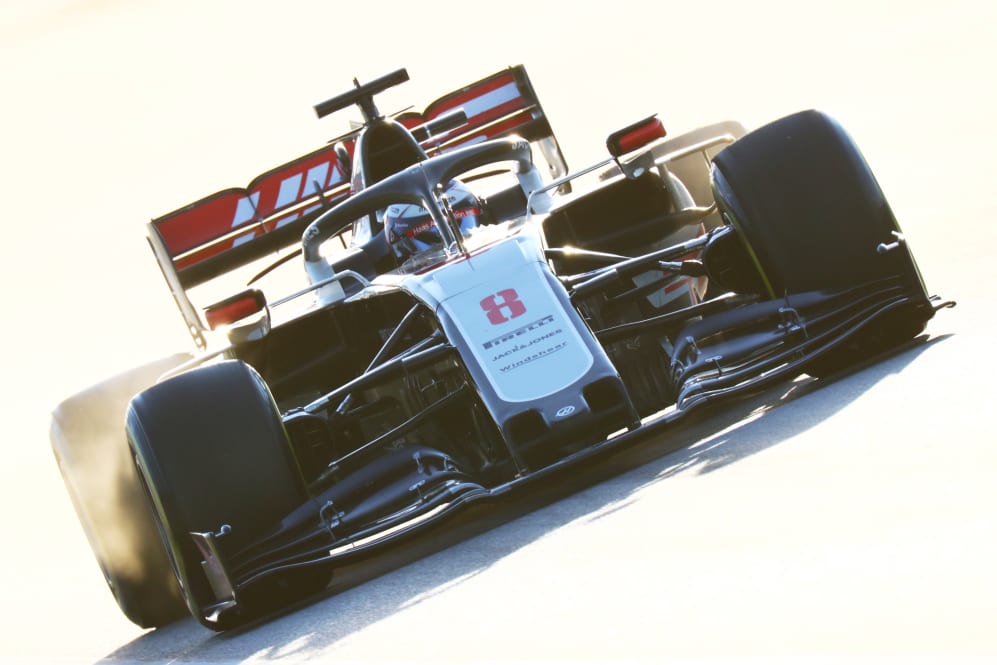 LB: Haas. After last year's misery in the wilderness, I expect the American team to be more of a force to be reckoned with – so much so, expect Romain Grosjean or Kevin Magnussen to make the podium.
DT: Alex Albon. He looked very good against Max at Red Bull when he was thrust into the team from last summer and was learning new tracks, and I expect him to challenge the Dutchman strongly right from the start.
WATCH: F1 2020 team guide – Will Verstappen and Albon deliver glory for Red Bull?
CM: Racing Point. The new car is definitely a big step forward and it's not surprising to suggest they will be competitive, but I think they'll pull out a few really big results whenever they get the car to really click. I'm expecting them to be a bit inconsistent, but with the potential for standout performances.
Which under the radar driver deserves more attention?
CM: George Russell. He was only under the radar to a certain extent because Williams had such a bad season in 2019, but we're going to learn a lot about just how talented Russell is this year if the car is capable of fighting in the midfield a bit more regularly.
GS: Alex Albon. Next to the whirlwind that is Max Verstappen, and thanks to the topsy-turviness of the Red Bull junior programme in recent years, Albon can sometimes seem like a bit of an afterthought at the team. But his contemporaries put him in the 'proper good' class of drivers, and if he can tame the RB16, the podiums should come in 2020.
MH: If the Haas is good, Romain Grosjean still has a great turn of speed within him.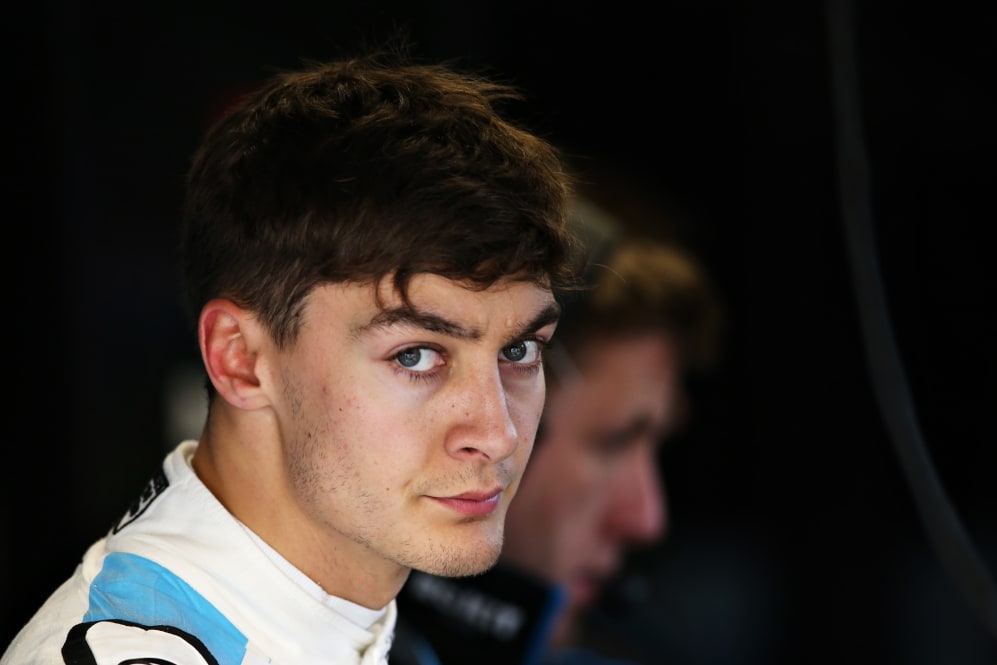 WB: Dany Kvyat gets almost forgotten about in Formula 1 discussions, but after a stellar 2019 I think it's about time people reappraised him. He was left in the wake of the game of musical chairs between Gasly and Albon in 2019, but I'd argue he's racing at the highest and most consistent rate of his life. Better even, I think, than when he beat Ricciardo over a season.
LB: George Russell. It's hard to impress when your car is a dud, but Russell still managed it in his rookie season. With a better machine this time around, expect some flashes of brilliance from the Mercedes junior, primed to drive for the world champions in the future…
READ MORE: Pre-season testing analysis – Mercedes look unbeatable – but they DO have a weakness
DT: Sergio Perez. When he isn't clashing with a team mate (viz, Esteban Ocon in 2018), he's generally one of those smoothly unobtrusive Giancarlo Fisichella types, fast and neat. I really hope this is the year he has the car to show just how good he is.
Who's most likely to stop Mercedes winning?
DT: Max Verstappen and Red Bull. There was something exciting and threatening about their performance in testing in Barcelona and the RB16, while perhaps a little edgy, looked fast. If it's quick enough for Max to achieve his goal of putting Lewis under threat from the outset, we're in for a great season.
CM: Max Verstappen. I'm finding it hard to call between Red Bull and Ferrari in terms of who will be the bigger threat over the whole season, but the driver pairings mean Max is likely to be in a more stable environment than Charles Leclerc and Sebastian Vettel.
READ MORE: Engine partner was 'missing ingredient' for Red Bull before Honda arrived, says Horner
GS: For a sure bet, you've got to say Max Verstappen in the Red Bull. If Brazil 2019-style performances can start to be a regular occurrence for the Dutchman rather than a few-times-a-season special, Verstappen could become very annoying for Mercedes – as could Leclerc if the Ferrari SF1000 is on-song.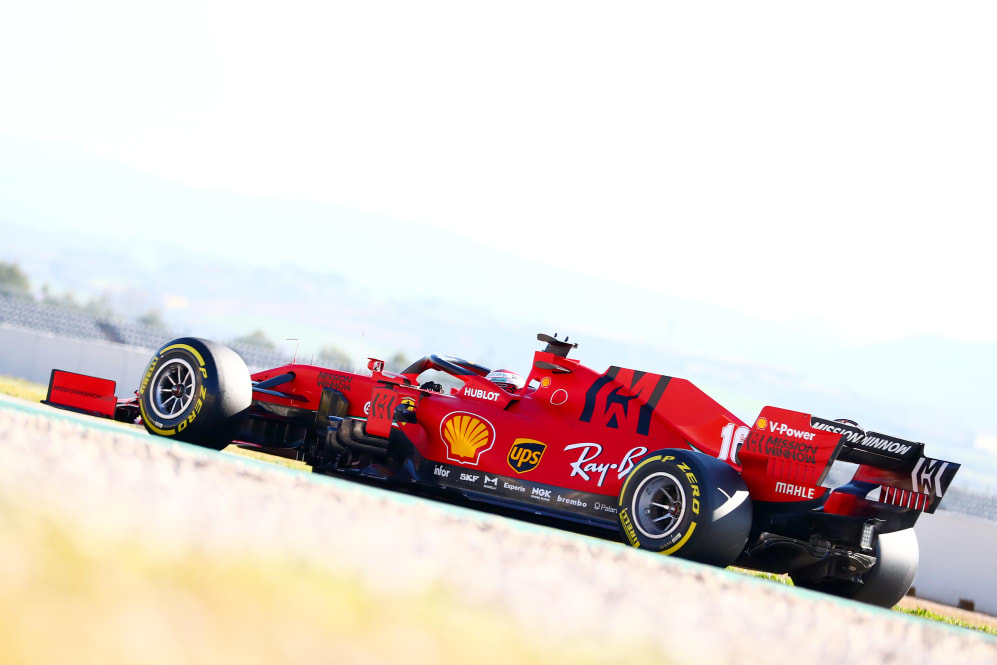 MH: I sense it will be Red Bull-Honda more than Ferrari over the balance of the season. There's a lot of potential still to come, I believe. And operationally they are super-sharp.
WB: With power unit issues through winter testing and James Allison telling F1 TV's Tech Talk that he had genuine and legitimate concerns over the team's reliability heading to Australia, perhaps those most likely to stop Mercedes winning are Mercedes themselves. If reliability woes don't hit, then Red Bull appear to be best placed to mount a serious challenge.
READ MORE: The Winners and Losers of 2020 F1 pre-season testing
LB: I'm not sure anyone will stop them this year, but best-placed are Red Bull as I suspect Ferrari will turn their attention to 2021 early doors. Max Verstappen will win races this year, and I have a sneaking suspicion Alexander Albon will nab one, too, but even with more Honda progress, they won't quite have enough to stop the Silver Arrows.
Which team will win the midfield battle?
LB: McLaren. Yes, Renault looked strong in terms of their long-run pace in testing and there was a lot of chatter about Racing Point's 'pink Mercedes' but McLaren have made gains over the winter, too, and with their development rate and consistency – and Carlos Sainz and Lando Norris at the wheel – they will emerge the strongest of the midfield.
DT: Right now I'd say Racing Point. I tend to agree with those who suggested that they were sandbagging in the second week of testing, having satisfied themselves that their 'pink Mercedes' was working the way they'd hoped. They have always been a team capable of punching above their weight. And now they have the investment needed to keep up development.
READ MORE: Frustration over RP20 shows other teams 'haven't stepped up' says Racing Point tech chief
CM: McLaren. It is looking close with Racing Point and Renault, but I've been really impressed with McLaren's recovery in recent years. The team seem happy with the car and I feel like they're a more complete package as a team right now under Andreas Seidl. Plus they have a strong, harmonious driver line-up.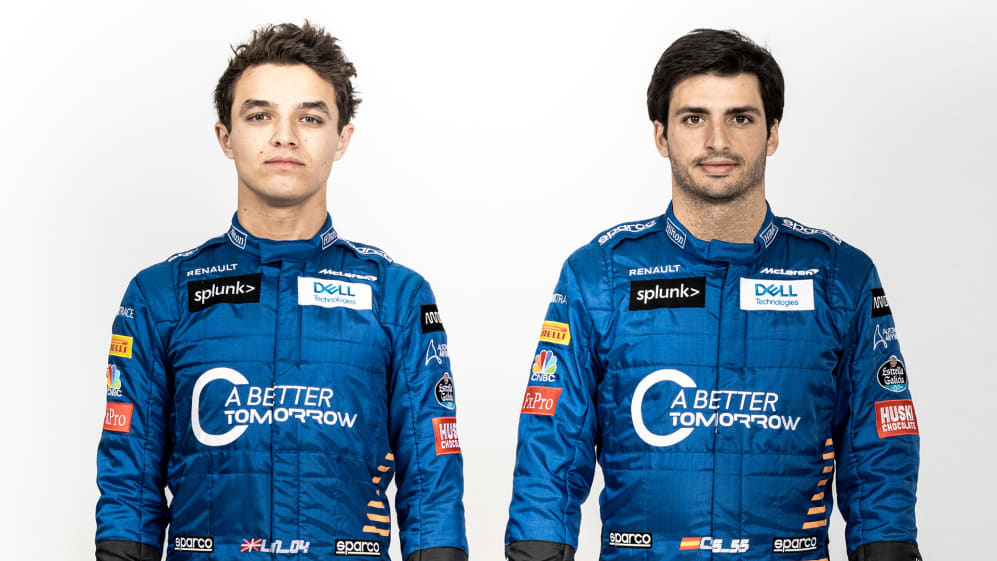 GS: McLaren. Novelty's fun in these situations, but I think McLaren will repeat their fourth place finish. They look calm and measured under Andreas Seidl, they've got a banging driver line-up in Carlos Sainz and Lando Norris, and James Key's starting to influence the car. It's dull, but I'm predicting a 'best of the rest' defence.
MH: A close call between Racing Point and McLaren, I think. McLaren have the development tools but the Racing Point looks quick and its performance easy to access. McLaren's stronger driver line-up could well decide the outcome.
READ MORE: How far can McLaren go in 2020? 5 key talking points from their launch
WB: The answer depends on so many factors. Many of us expect Racing Point to hit the ground running at the opening races. But at what point do their rivals catch up? McLaren looked very special over the winter and there were blasts of promise and potential from Renault, too. Alpha Tauri shouldn't be discounted either. Should a pattern start to form over the early races, which team will be the first to switch their focus to 2021? And, should Ferrari focus on 2021 early, will one of the midfield teams try and take a top-three finish?
Who will create the most headlines?
WB: Ferrari. They always do and I can't see 2020 being any different. Whether they have us all duped and are sitting on a rocketship or if they really are so far off the pace, it's a headline. If the latter scenario plays out, what happens with Seb's future? And who then would step into his seat? The headlines will be written in red ink in 2020. Good or bad.
READ MORE: Ferrari say Vettel 'first choice' for 2021 as they distance themselves from Hamilton
LB: Esteban Ocon and Daniel Ricciardo. Renault's line-up will provide the most fascinating intra-team battle in 2020. Ocon is quick, will have the legs on Ricciardo in terms of pure pace and has form in clashing with team mates (Sergio Perez). Ricciardo will score more points and is the wiser head, but also has form when it comes to colliding with team mates (Max Verstappen). Tasty.
DT: Max and Lewis? I suspect so, especially if the going gets rough as Max seeks to stamp his authority, though Seb might grab his share if he keeps cracking under pressure or clashing with Charles Leclerc…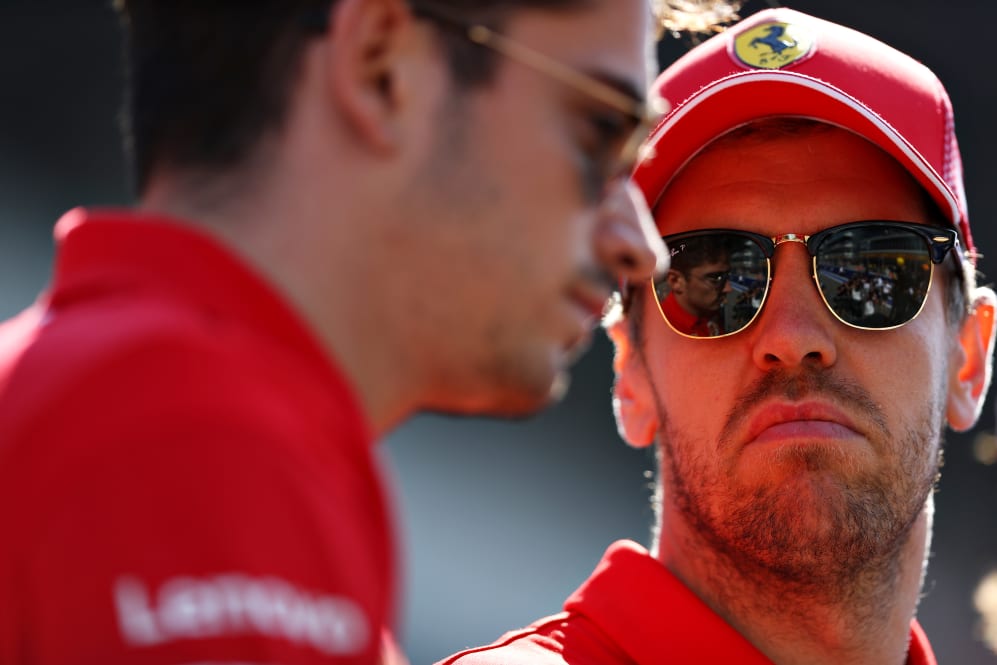 CM: Ferrari. Probably the least surprising prediction on here, but headlines just seem to follow Ferrari around. Whether it's from a technical perspective or a driver line-up point of view, they are central to so much. And with Vettel out of contract this year, I can still see fireworks with Leclerc.
READ MORE: Ferrari rivals 'surprised and shocked' by team's engine 'settlement' with FIA
GS: Max Verstappen. He'll win races – headlines. He'll have some spicy on-track moments and subsequent fall-outs – headlines. And he'll have a home Grand Prix – headlines aplenty!
MH: A close-run thing, I think, between Racing Point and Max Verstappen.
Make one bold prediction for this season…
MH: Alex Albon will win in Baku.
WB: This year I'm going big. Ferrari will shift their focus to 2021 early and at a bustling Monza press confererence, Vettel will leave with Carlos Sainz joining the Scuderia on a two-year deal starting in 2021. Mercedes and Red Bull will fight it out with the latter winning the constructors' championship in Abu Dhabi, though Hamilton will win title #7 over Verstappen. Ricciardo will take the vacant seat at McLaren and, as for Vettel? He will return home to Red Bull, lining up alongside Max Verstappen in 2021.
F1 FANTASY: 6 reasons why you should play in 2020
LB: Max Verstappen will win at least four races and finish second in the drivers' championship.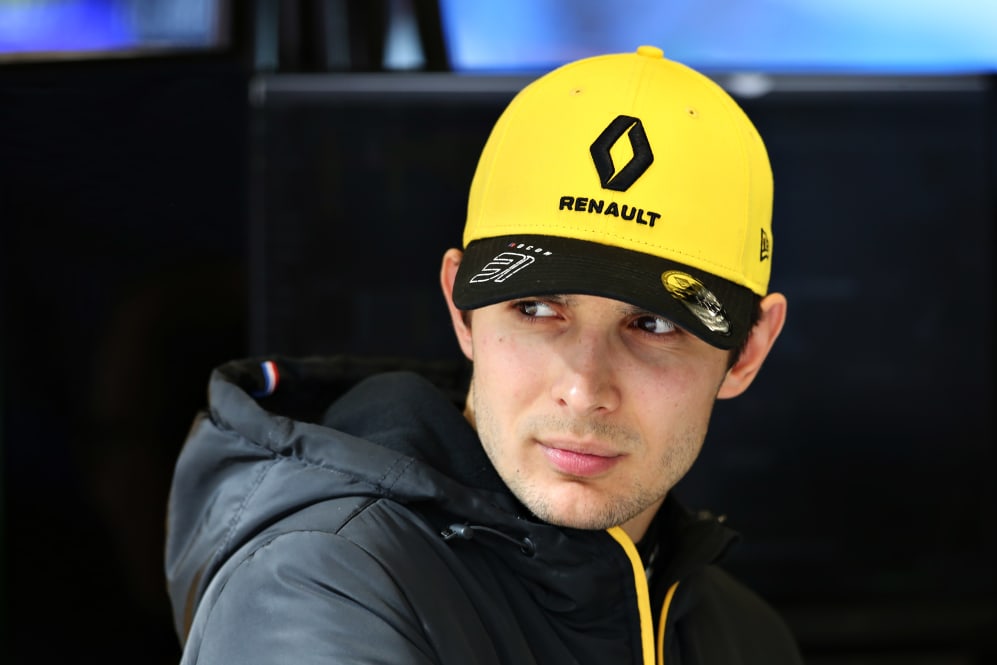 DT: Alex Albon will win a Grand Prix (and Esteban Ocon will get a podium). Okay, that's two, but who's counting?
CM: We will have at least six different winners this season. Sure, that could be one from each of the top three teams (which would be cool) but I'm saying 'at least' because it's about time we had a real outsider winning a crazy race. Germany and Brazil last year are giving me hope.
GS: Valtteri Bottas will sign for Renault for 2021, replacing Daniel Ricciardo who'll have gone to Ferrari to replace Sebastian Vettel, with George Russell stepping up from Williams to replace Bottas at Mercedes.