Feature
ANALYSIS: Why have Ford decided to come back to F1 now – and what does it mean for Red Bull?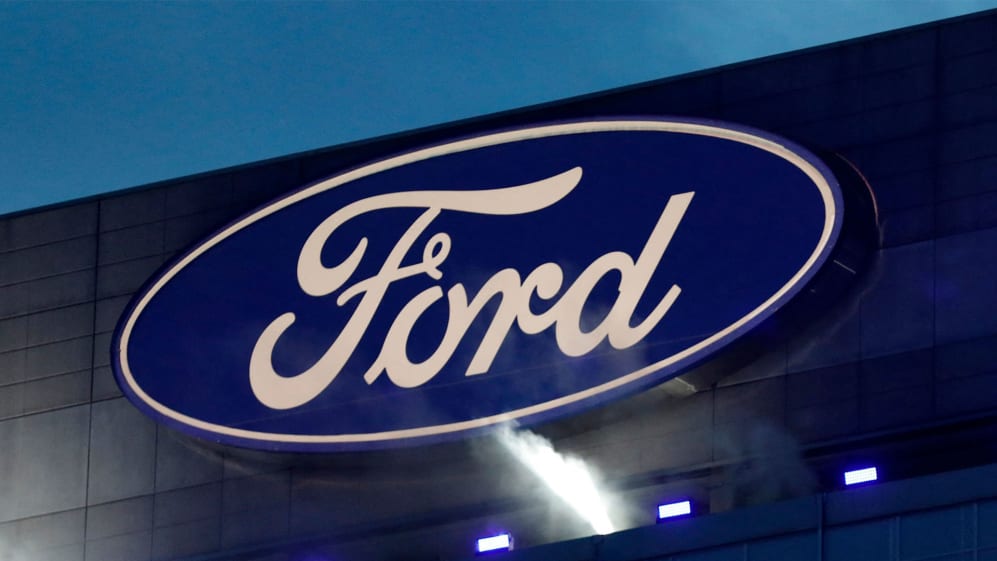 Red Bull have made a habit of causing a stir since they entered F1 nearly two decades ago. And they lived up to that billing in sensational style on Friday, not only with their 2023 launch Stateside in New York City, but also by announcing they have struck a deal to bring American car Ford back to F1. F1 Correspondent Lawrence Barretto was at the Classic Car Club in Manhattan for the announcement and now delves into the details…
Situated on the banks of the mighty Hudson River, the Classic Car Club houses an array of luxury motors that the public can come view and that its members can drive. But on Friday, it cleared the decks to play host to a significant announcement that will have huge ramifications for reigning world champions Red Bull and Formula 1.
FIRST LOOK: Red Bull reveal 2023 RB19 during spectacular New York launch event
When Honda decided to leave F1, it left Red Bull without a works power unit deal. While they ultimately came to a short-term arrangement to get technical support from the Japanese manufacturer, they wanted to be in control of their own destiny.
So, the late Dietrich Mateschitz, owner of the formidable energy drinks brand, sanctioned a huge cheque to build their own power train division in-house.
It was a colossal undertaking – but in true Red Bull style, they threw everything at it. They moved to recruit the best, including bringing in a slew of Mercedes engine staff, and they now stand at around 500 people, all focused on creating a power unit for when the new regulations – which have a heavy emphasis on the use of electrical power – come into force in 2026.
It is those new regulations, which will also require the power units to run on 100% sustainable fuels, that have proved attractive to global carmakers.
Audi have opted to build a power unit to the new spec and make the Sauber-run Alfa Romeo team their works team from 2026. Porsche are keen to build one, too, and at one stage were fractions away from partnering up with Red Bull.
But when that deal fell through, Ford came into the picture. Red Bull boss Christian Horner – knowing his team's well-resourced power unit facility made them an attractive investment opportunity – told me talks began in Brazil.
They accelerated quickly and he said it was straightforward to agree terms with the American automotive giant.
READ MORE: Ford announce new technical partnership with Red Bull for 2026 and beyond
Changes to the power unit regulations for 2026 will mean more efficient units, run on sustainable fuels, and with a 350kW electric motor – that's three times the electrical power generated by the current hybrid engines.
It is here – along with battery tech - where Ford can help. The American company are investing an impressive $50bn on EV development and electrification. That Red Bull can tap into that is significant while Horner also talked about further synergies and sharing of information across R&D (research and development).
Oops! Error retrieving Twitter post
As Red Bull continue to push their brand in the States, tying up with Ford will help them, as Horner puts it, gain "even more penetration" in that market, while also enjoying the financial benefits that come with a huge automotive power.
This deal makes so much sense for Ford, too. They've always had a return to F1 on the radar, but it wasn't until F1 unveiled its new engine regulations for 2026 that they seriously considered a return for the first time in nearly two decades.
Chatting to Mark Rushbrook, Ford Performance Motorsports Global Director, at the launch, he said they had no real interest in a full factory team return, but rather as a power unit supplier. Ford approached some F1 teams to discuss potential partnerships – and took enquires from prospective new entrants, but "none of them felt right". Then Red Bull became an option and suddenly the stars aligned.
READ MORE: Horner explains why Red Bull opted to partner with Ford instead of 'incredible company' Honda for 2026
Not only have Red Bull already invested heavily in a power unit set up – and thus will save Ford starting from scratch and building up an entirely new operation at vast expense – but they are the dominant team in F1 right now with the resources and capability to fight at the front for years to come, which means Ford can achieve their goal of wanting to fight for wins straight away.
Ford do have form in F1. In fact, they are the third most successful F1 engine manufacturer ever. Their Ford-Cosworth DFV power unit was the most successful in F1 history, bringing wins to the likes of Lotus, Tyrrell, McLaren and Williams, while Michael Schumacher won his first championship in a Ford-powered Benetton.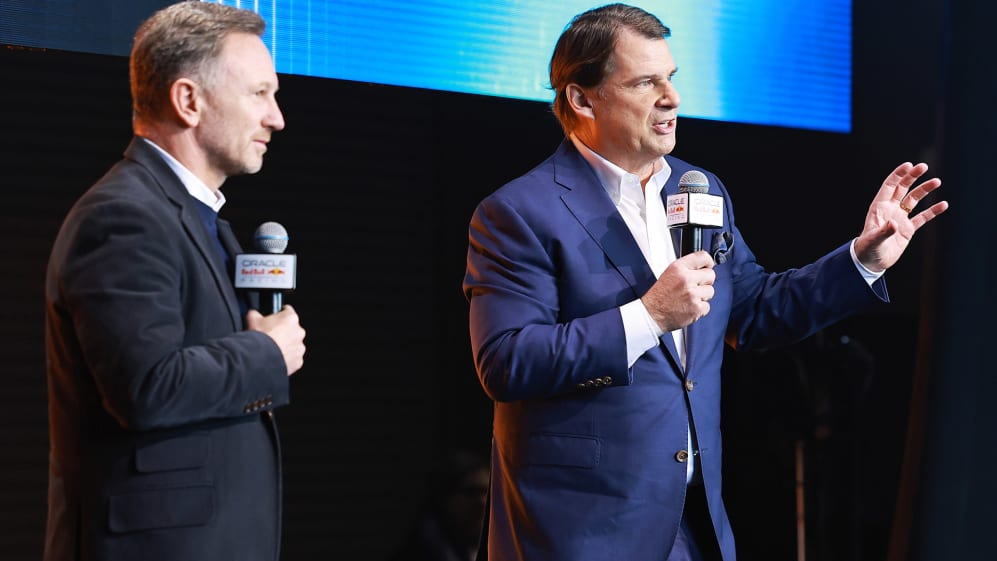 While their last foray into F1 – with Jaguar Racing – was less successful, there's something poetic about their return – nearly two decades later – coming with the outfit they sold to on departure.
Like rivals Audi, who are also joining when the new regulations come in in 2026, they've got three years to get ready for launch. Until then, Red Bull will continue to work with Honda, with whom they have become world champions again, and focus on defending both the drivers' and constructors' championships.
It won't be an easy feat. They have the least wind tunnel and CFD testing time of any team, courtesy of their success in 2022 – but that allocation is reduced further because of a penalty for exceeding the budget cap.
TEAM GUIDE: Everything you need to know about F1 champions Red Bull ahead of the 2023 season
Mercedes ended the season strongly – and are expected to offer more of a threat in 2023, while Ferrari were their closest rivals for the opening half of last season and are bullish about their chances this year, particularly considering their power unit is widely expected to be the strongest of all. It means Red Bull are unlikely to have it so good, having won 15 of the 22 races last year.
But they do have the momentum and arguably one of the greatest drivers of this generation in Max Verstappen – while confidence is sky high. With the medium to long term strategy now confirmed, too, with Ford's impending arrival, they will remain a formidable package that will be very difficult to beat.