Horner explains why Red Bull opted to partner with Ford instead of 'incredible company' Honda for 2026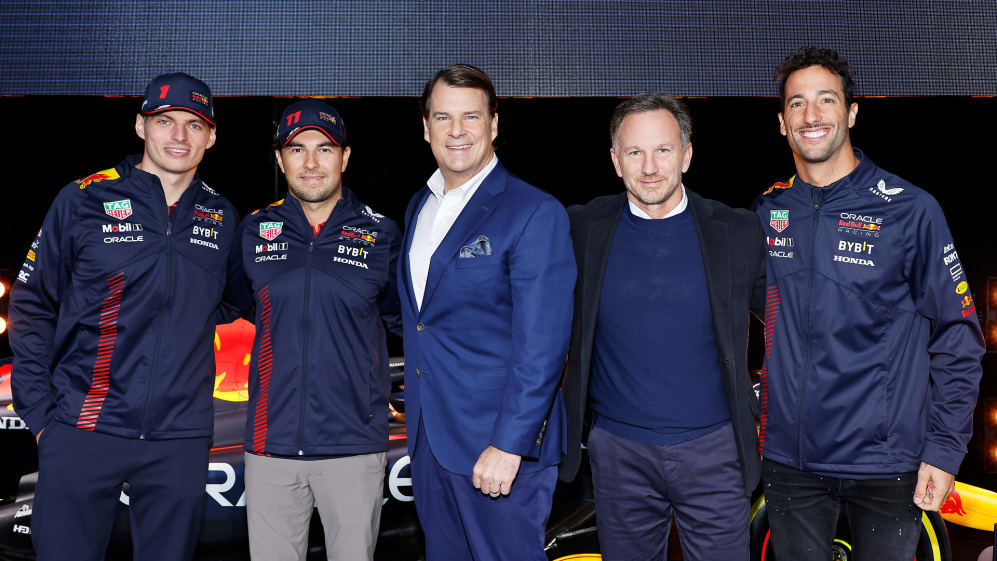 Red Bull Team Principal Christian Horner has explained why his team chose to enter into a technical partnership with Ford for the 2026 season and beyond, as opposed to continuing their relationship with Honda.
It was announced on Friday afternoon that Ford and Red Bull Powertrains have entered into a partnership that will see them develop a next-gen power unit to supply Red Bull Racing and their sister team AlphaTauri from 2026 until at least 2030.
READ MORE: Ford announce new technical partnership with Red Bull for 2026 and beyond
This means Red Bull and Honda's successful relationship – which includes winning two drivers' championships and a constructors' title – will come to an end in 2025, and Horner was full of praise for the Japanase manufacturer, calling them an "incredible company".
"We've had an incredible partnership with Honda and when they initially announced their withdrawal from Formula 1 in 2020, it was with great sadness and that's what prompted the creation of Red Bull Powertrains, to take control for our own future," he said.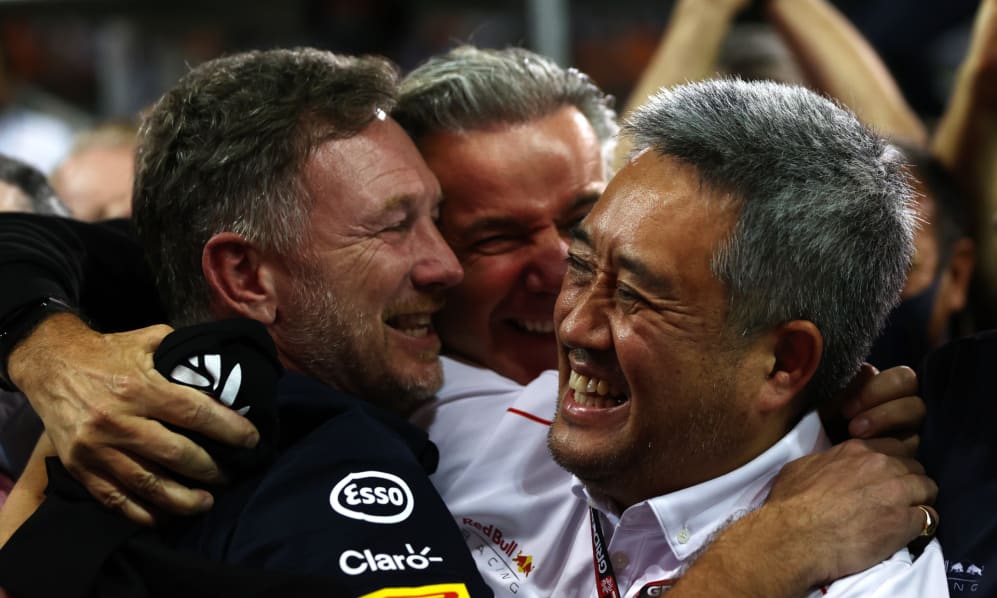 "And as we set out on that journey, there was a change of plan with Honda, thankfully, to agree to continue to supply engines till the end of 2025, until we were building up our resource for 2026.
FIRST LOOK: Red Bull reveal 2023 RB19 during spectacular New York launch event
"That contract we have is until the end of 2025. We have a great working relationship, they are an incredible company and under the current regulations, we will be pushing with Honda all the way until the last race of the 2025 season."
He added: "Now with an OEM partner like Ford our paths are different for the 2026 season. We wish Honda the very best of luck for 2026 as their plans look to crystalise. But between now and then we will be working very closely and looking to build on the success that we have achieved so far."
Ford announced their return to the sport on Friday, almost 20 years on from their last participation in Formula 1, and Horner explained the benefits of this new partnership for his Red Bull team.
READ MORE: Ford announce plans to return to F1 from the 2026 season
"This is a purely commercial and technical deal, so there is no exchange of any shares or participation within the business," Horner revealed. "It's a very straightforward agreement where we will have the ability to share and have access to R&D, particularly on the EV side and self-technology, software development and so on.
"And then on the commercial side with Ford being so prevalent in the US, as a commercial partner it enables us to help achieve even more penetration in that market."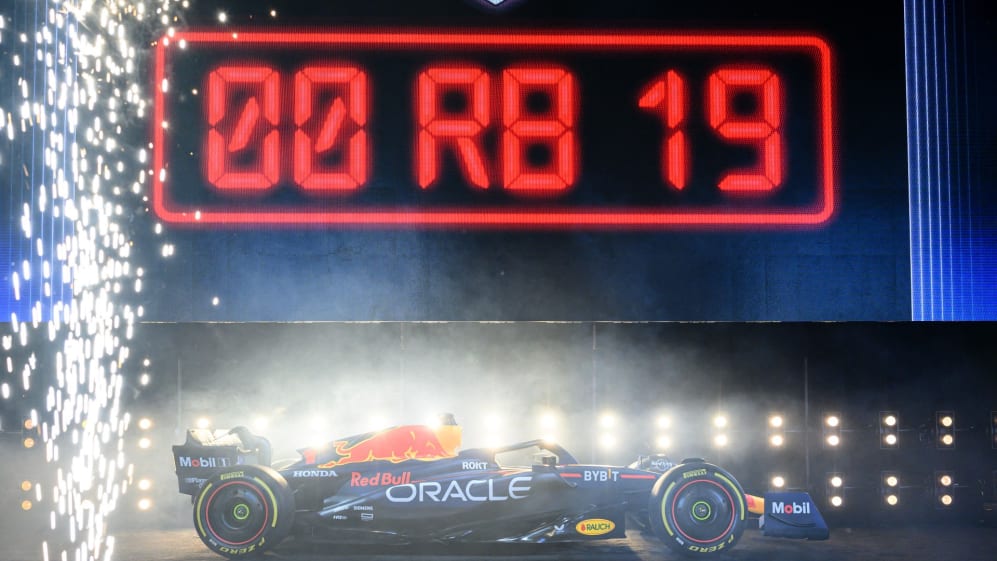 Red Bull and Ford's announcement came at the Milton Keynes team's launch of their 2023 car, the RB19, in New York. But Horner admitted that the car on display on Friday will look "different" to the one that will be seen at pre-season testing in Bahrain.
READ MORE: Verstappen names team who will be biggest threat to Red Bull in 2023 as he targets third title
"I think the car that we've shown today obviously will be somewhat different when you see it Bahrain," he said. "Today was about launching the team's aspirations for the year ahead, the partners that we have and of course the exciting announcement with the Ford partnership.
"To do it here in the US, in this market, is the first time ever for Red Bull Racing. Yes, what you've seen today is not a total reflection of what will hit the track in Bahrain in a couple weeks' time."