Feature
ANALYSIS: Will Claire Williams stay, and when will we know more about Williams' new owners?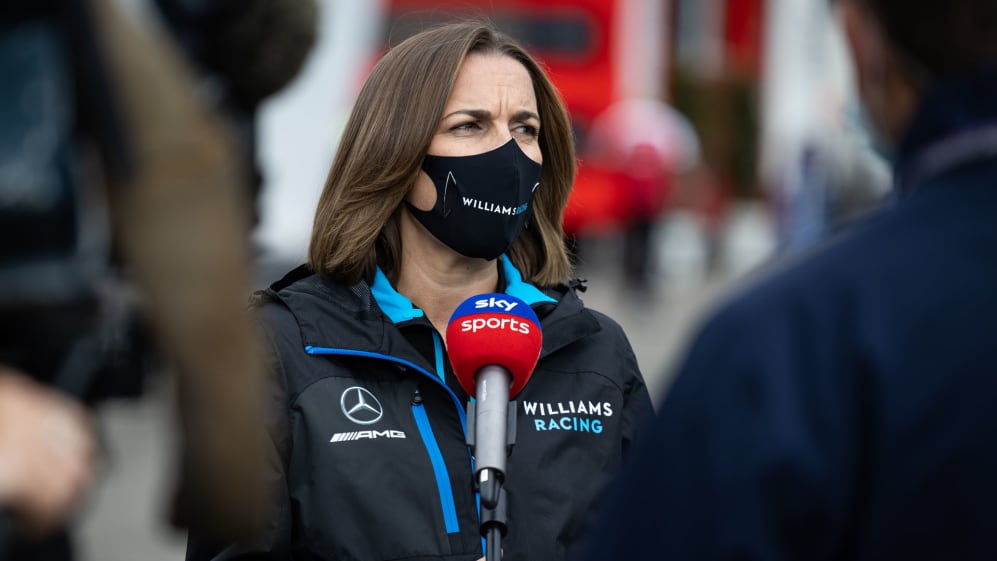 "Business as usual." That's how Claire Williams answered questions about her future on Friday at Spa, as she spoke for the first time since the news broke that the Williams family had sold the iconic British team to protect its future.
But there are still question marks over what happens now the sale has been concluded. What happens to Claire herself? Will she stay on and continue to lead the team? Or will the new owners bring in fresh faces to run things?
And what about those new owners - Claire was tight-lipped on who was behind the company that has bought the team, but will fans be given any more information on who now controls one of F1's most iconic outfits? Let's take a look at some of those key questions...
Will Claire Williams still be in charge?
Williams stood her ground as she faced a flurry of questions in the FIA press conference on her role following the buyout and about the private investment firm – Dorilton Capital – which had purchased the team.
Regarding her future, she said she is "in my role" and "doing her job" without committing to a timeframe on when or if that may change. That may sound evasive, but as it stands, that's factually correct. And the truth is, no decisions have been made regarding the structure of the team.
READ MORE: 'It's business as usual' – Claire Williams says she remains in charge following the team's sale
It is believed the new owners have no intention of swinging the axe. For them, they have bought the people, as much as a business, and while they have experience running a variety of companies, they lack knowledge of motorsport – and therefore the personnel are key.
Their intention is to strengthen and enhance rather than clear out and start again.
Once the deal was done, the new owners wasted no time in getting deep into discussions with the senior management to learn everything and anything about their new purchase.
Those talks also include who will run the team. The new firm, led by CEO Matthew Savage, will be in charge – and make the decisions – but it's understood they are keen for Claire to stay on and run the team on a day-to-day basis.
READ MORE: What does new ownership mean for Williams? All the key questions answered
Claire and the family have already made one big decision – selling the team and relinquishing shareholding of the business Sir Frank founded in what is a very noble move. But she has one more big call to make – what does she want to do now?
She has been criticised in recent years for the teams' poor run of form, as they dropped to the bottom of the pack. But she was also at the helm when Williams rebounded with aplomb in the mid-2010s, finishing third in the constructors' championship twice.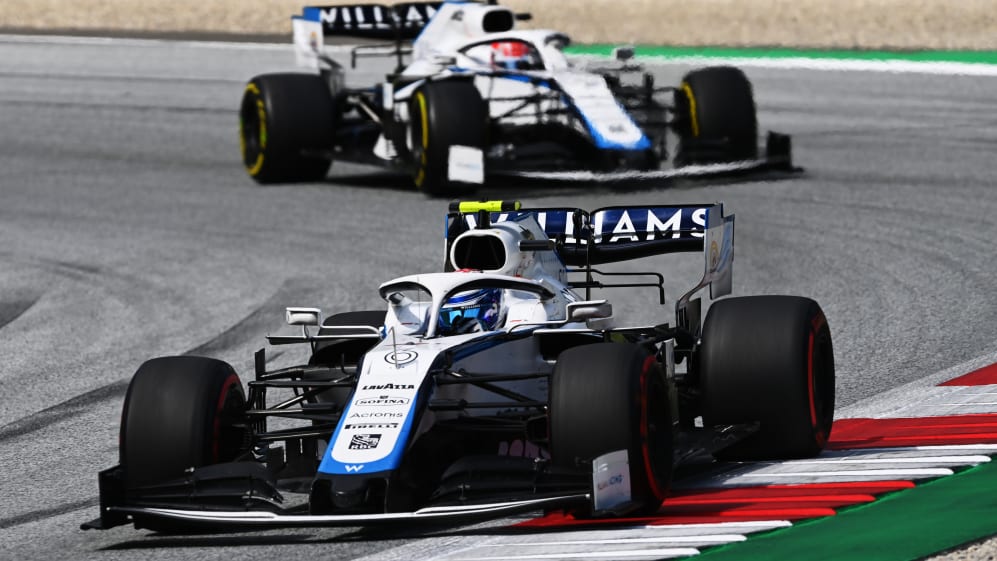 With Williams having already turned a corner this year, following a restructure across their Grove base over the last 18 months, does Claire want to build on the latest foundation she has overseen and take advantage of the hoped-for level playing field created by the new Concorde Agreement and new sporting, financial and technical regulations?
ANALYSIS: What the new Concorde Agreement means for Formula 1
Or will it be too painful to continue at a team her family is no longer in control of? And is this the time to turn the page and get away from F1 after an intense couple of years, with the Williams family bowing out with their heads held high, safe in the knowledge the team is run by a group of people who want to make it a success and have the funds to inject into the project?
It's a tricky decision, and one she has been wrestling with since this situation became a possibility several months ago. Importantly, it is understood the ultimate decision over whether she stays or goes lies completely with her.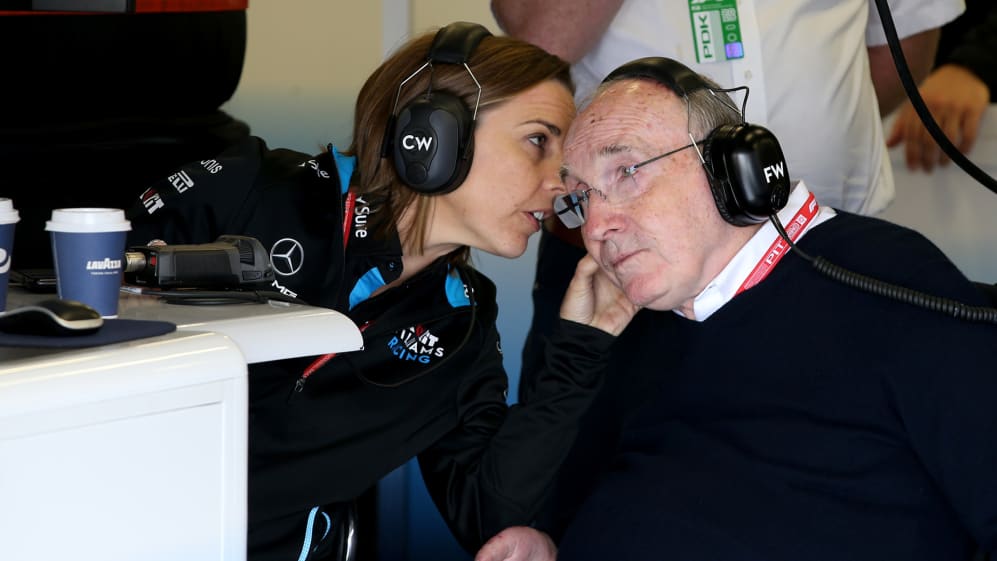 Will we know more about Dorilton?
Traditionally, investment firms prefer to keep a low profile rather than be the face of a company they take the reins of. Swiss investment firm Longbow Finance, who own Sauber – which run under the Alfa Romeo Racing banner – are a good example.
It is anticipated that Dorilton will follow that same path, the investment firm run by managers who are in charge of spending money for a family, who are currently remaining anonymous.
READ MORE: Williams drivers hail 'very positive' buy-out as they insist team DNA will remain
It is envisaged that over the coming weeks and months, more will be revealed about the company, with their presence expected at a race track soon. They, of course, will want to see what they have bought in action, both on-track and off-track.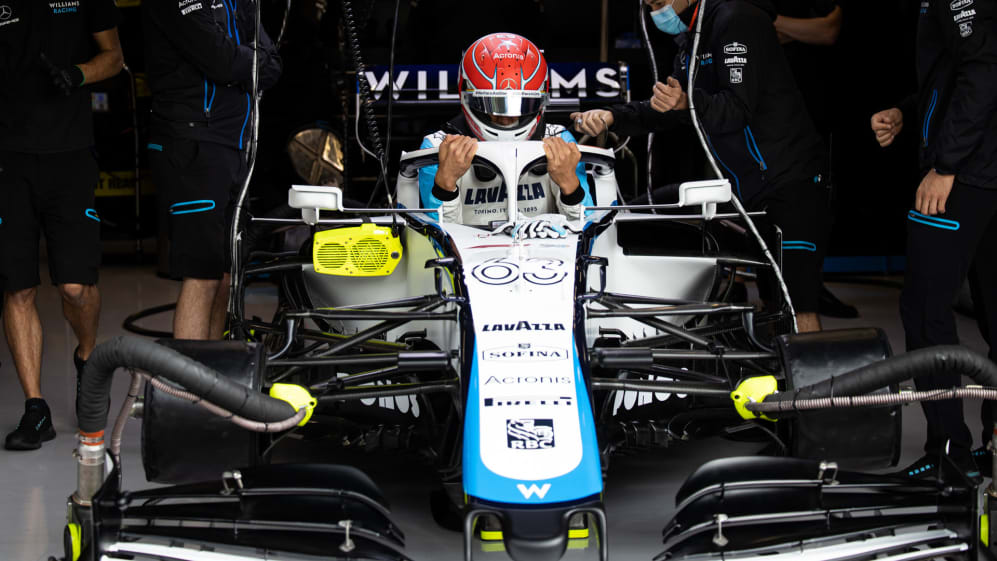 From the moment the deal was done, deep discussions and meetings were taking place so they could understand every aspect of the business, as they try to get their head around the tricky balance in F1 of spending money on development and production and on-track results and pure performance.
They are being rigorous with their planning right now, so while there aren't many answers for the moment, it's not because they are being secretive but rather because they don't yet have them – and there's absolutely no need to be rash.