Aston Martin boss Krack 'confident' that Vettel will stay beyond 2022 to reap rewards of hard work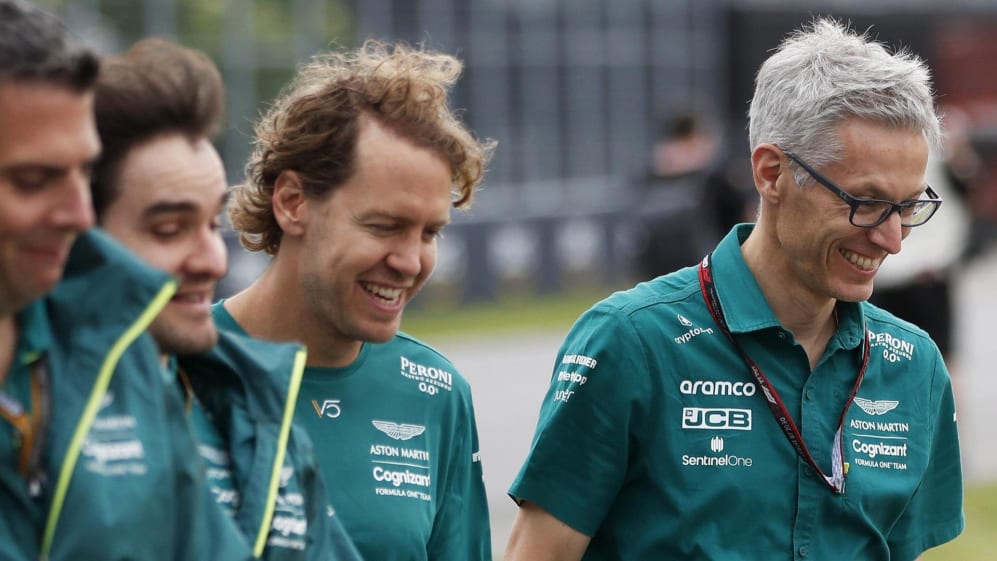 Aston Martin Team Principal Mike Krack has expressed his hope that Sebastian Vettel stays with the team beyond the end of this season, as he called the two years the four-time champion will have spent with the squad an "investment".
Vettel joined Aston Martin in 2021, and has scored 58 of their 95 points so far. However, the German's contract is set to expire at the end of 2022. Team boss Krack previously said it would be "foolish" for the team not to try and retain Vettel's services, and in Austria he evaluated talks between the squad and their veteran driver.
READ MORE: Aston Martin would be 'foolish' not to try and retain 'very competitive' Vettel, says Team Principal Krack
"Well, we are in talks," said Krack. "Sebastian is very, very positive, very constructive, so from that point of view, I really hope that we can continue.
"Also, maybe the investment that he has made now over two years, he should also maybe be in a position to get something from it and not hand it to someone else later. But we're confident that we can make this a success with the talks that we are having."
He added that, despite Aston Martin occupying ninth in the standings, both drivers have been dealing with the situation positively and pragmatically.
"I think both drivers, we really have to say hats off, how they cope with it, how constructive they still are with us. There is no bad word, nothing at all. We try to do this together, try to get out together, they give us very good feedback.
"And it would be easy for them to get frustrated but this is not what happens. Both Lance [Stroll] and Sebastian, they're very constructive in all the meetings and you could not sense any lack of pushing or motivation from the current situation."
READ MORE: Wolff estimates Mercedes have 'halved the gap' to Red Bull and Ferrari following spate of W13 upgrades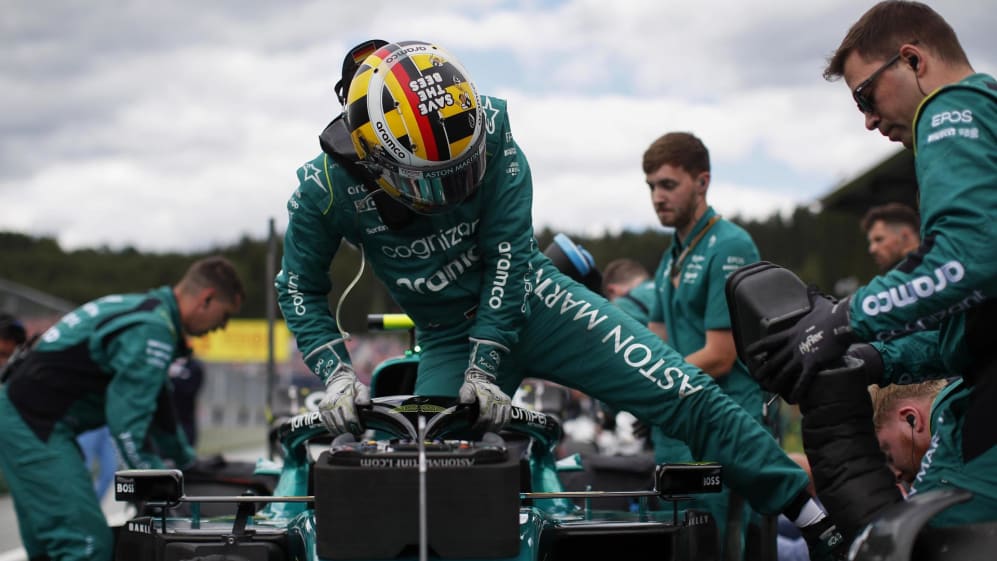 Furthermore, the Aston Martin boss said that his team will continue developing their current AMR22 car – but added that it might soon be time to turn their attention to the 2023 machine.
"Yes, we want to continue developing this car – obviously we need to respect the financial implications that we are having – but we have a plan in place that we made a while ago that we are trying to follow as much as we can; obviously you always have to adjust it depending on what is your wind tunnel result, what is your latest race result, but we're very confident that we can improve it further, and we will do so race by race.
READ MORE: Vettel calls Austria an 'unlucky weekend' after pair of trips into the gravel following collisions
"We need to balance now what are we going to do with the current car, and how much of a compromise do we take in continuing with the current car and going into the next one?" he said.
"It's a tough call, but... we're only halfway into the season, we must not forget. We do not want to continue now the year on this level of performance."
2022
The bottom five teams after Austria
POSITION
POINTS

6

Alfa Romeo

51

7

Haas F1 Team

34

8

AlphaTauri

27

9

Aston Martin

18

10

Williams

3