Aston Martin would be 'foolish' not to try and retain 'very competitive' Vettel, says Team Principal Krack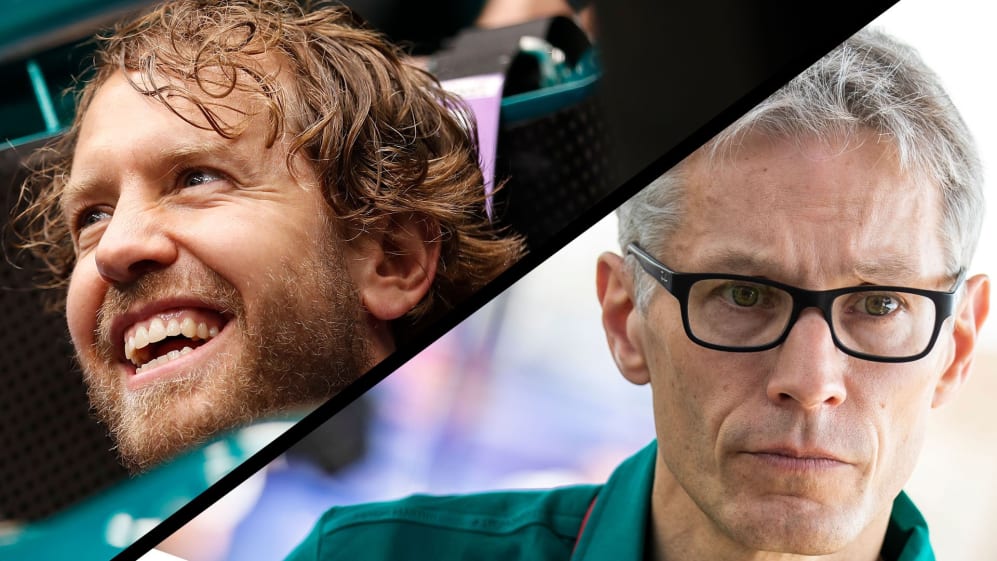 Aston Martin Team Principal Mike Krack has said his squad would be "foolish" not to try and keep Sebastian Vettel beyond the end of this season, when the four-time champion's current contract expires. But Krack also admitted that Vettel would need to see "progress" from the squad in order to want to extend his stay with the team in green.
Aston Martin made a slow start to the season, failing to score points in the first three races of the season – with Vettel side-lined with Covid-19 for two of those race, as Nico Hulkenberg stepped in. However, the team from Silverstone in the UK showed signs of improvement at Imola, with Vettel and Lance Stroll finishing P8 and P10 respectively to lift Aston Martin to ninth in the constructors' standings.
Vettel's Aston Martin contract is set to expire at the end of the 2022 season, with the four-time champion saying at Imola that his future would "depend obviously on how this year goes and we'll take it from there". And Krack said he understood the comments, given that they were coming from a 53-time race winner who didn't want "to fight for P18 or P16".
READ MORE: Vettel hails 'unbelievable race' in Imola as he and Stroll claim Aston Martin's first points of 2022
"I'm not going to speak on contracts yet but obviously if you have a driver like Sebastian Vettel that you can keep motivated by giving him the car that he deserves with the quality of his driving, I think you would be foolish not to try to retain him," said Krack. "But I 100% understand his comments.
"He wants to see progress; he wants to see the car moving forward because he is not a driver that wants to fight for P18 or P16 or whatever. So I fully understand his comments and it is up to us to deliver the tools that are needed for him to perform."
Krack – who previously worked with Vettel as his race engineer at BMW Sauber when Vettel was 19 years old – spoke glowingly of his driver, describing working with the German as a "pleasure" and praising the former Ferrari driver's "high work ethic."
Asked what had impressed him particularly about Vettel's approach, Krack replied: "Well, everything. He has a very, very competitive approach, despite the big success that he was already having. He has a very high work ethic that I really share and that I already appreciate.
READ MORE: 6 Winners and 5 Losers for the 2022 Emilia Romagna Grand Prix: Who made the best of the mixed conditions?
"There is no time of the day where it is too late to work or to have some input. So, from that point of view, it's a pleasure to work with him, because first of all, he is what I described already but then also he's a nice guy, he's a nice fellow and he understands where our limitations are at the moment.
"But he doesn't stop pushing and he is realistic about what we do, so it's a matter of trying to merge what we think we [have to] do and what he thinks we have to do and be open, transparent, have good conversations and move on."