Aston Martin partially reveal cause of Stroll's DNF at Jeddah as they continue investigation
Lance Stroll retired early from the 2023 Saudi Arabian Grand Prix, and while Aston Martin have an idea of the issue that caused his stoppage, they have not yet found the root of the problem.
Stroll was running in the points having passed Carlos Sainz for P4 at Turn 13 on the opening lap, but the Canadian driver soon found that his promising start was dwindling away, after he pulled off the track on Lap 16, bringing out a Safety Car soon afterwards.
READ MORE: Fernando Alonso's Saudi Arabian Grand Prix podium reinstated after review
"We were just losing power every lap, like six, seven laps kind of thing, just a second and a half every lap and eventually it was game over," said Stroll after the race. "They were [applying the fire extinguisher] on the brakes, but there was some smoke from the engine," he added.
Team Principal Mike Krack – who at least got to enjoy Fernando Alonso taking a second straight podium in P3, before losing it to a post-race penalty and then having it reinstated again – shone some more light on the incident after the team had brought the car back into the garage, saying: "It is a real shame that Lance was forced to retire early with an energy recovery issue, the cause of which is still being investigated, because he had strong pace and would surely have scored big points tonight as well."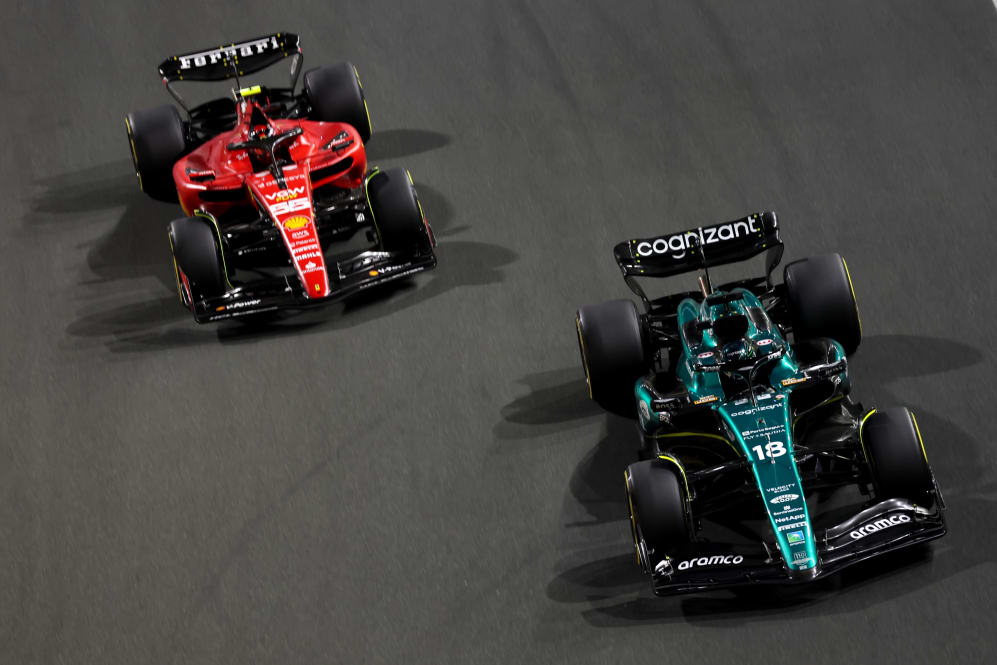 Stroll, who picked up points in the season opening Bahrain Grand Prix, said it was "disappointing" to end his race early after passing the Ferrari of Sainz on Lap 1.
"It was disappointing to retire from the Grand Prix after such a promising weekend. I had a great start and really enjoyed overtaking Carlos [Sainz] around the outside of Turn 13," he said.
MONDAY MORNING DEBRIEF: How Jeddah highlighted the fascinating battle between Aston Martin, Ferrari and Mercedes
"It is not the result we wanted, but we leave Saudi Arabia knowing that we have a very competitive car and we will pick up the fight next time out in Australia," said Stroll.
Despite Stroll's retirement, Aston Martin head to Australia second in the championship and level with Mercedes.