Aston Martin reserve Hulkenberg says most adaptable drivers will thrive early on with 'pretty damn fast' 2022 cars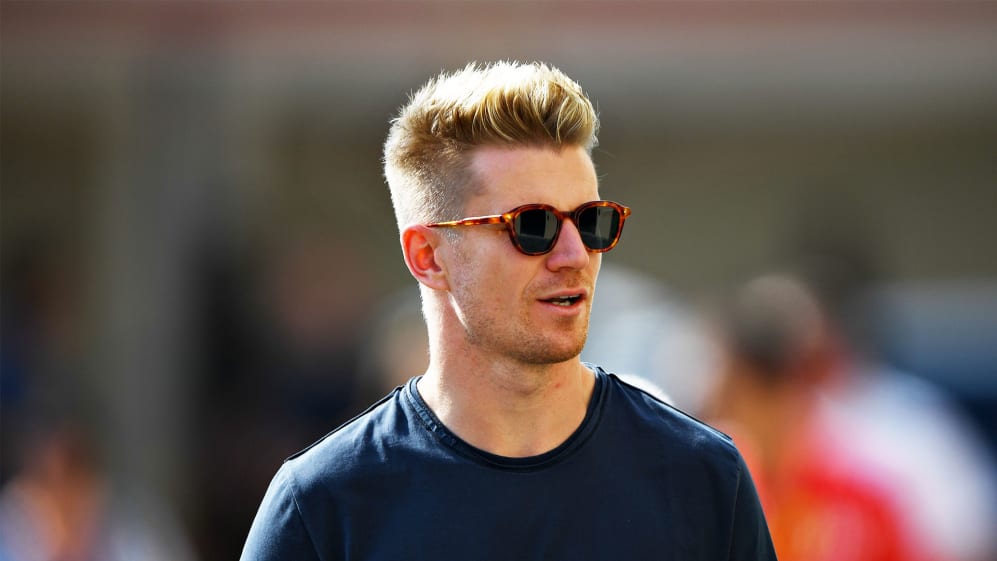 Aston Martin's reserve and development driver Nico Hulkenberg has revealed that he expects the drivers who are the fastest learners, and the most adaptable behind the wheel, to flourish when the new era of Formula 1 gets under way in 2022.
Hulkenberg, who last raced in F1 at the 2020 Eifel Grand Prix, has spent the winter getting up to speed with the all-new 2022 cars in the simulator for Aston Martin. The German said he'd been pleasantly surprised by the speed of the new cars, whose minimum weight has increased this year from 752kg to 795kg, partly as a result of increased safety measures and more robust 18-inch tyres.
READ MORE: 10 things you need to know about the all-new 2022 F1 car
"From my initial experience… the new cars are pretty damn fast and not necessarily slower than the last generation," said Hulkenberg, writing in a post on LinkedIn. "The driving experience hasn't changed that much either, at least in the simulator."
Hulkenberg also addressed concerns that the bigger tyres would obstruct drivers' vision in the cockpit, writing: "One thing that immediately stands out is that the cars look more futuristic and will have 18-inch rims instead of 13-inch ones in the future… These larger [tyres] make no difference to the drivers' visibility. The driver will just see more rim instead of tyre wall like in the past."
As to which drivers of those drivers he expected to thrive when racing under the all-new regulations kicks off at the 2022 Bahrain Grand Prix on March 20, Hulkenberg wrote: "The wheat will be separated from the chaff, and it's the guys who learn quickly, adapt quickly and adjust well to new conditions who will be right at the front initially.
"Later in the year things can change because it will be a huge learning curve for everybody involved," he added. "The development race teams are in will move the order in such a long season.
READ MORE: Former BMW motorsports head Mike Krack appointed Aston Martin Team Principal
"It's too early for predictions, although I would be very surprised if the top teams from previous years will not be near the front."
Hulkenberg's own Aston Martin team will be looking to bounce back from a debut season in 2021 that saw them finish seventh in the constructors' standings – with Team Principal Otmar Szafnauer having departed the squad after 12 years at the start of 2022, to be replaced by ex-BMW motorsport head Mike Krack.
The team will reveal their all-new AMR22 on February 10, set to be piloted by Sebastian Vettel and Lance Stroll.