Eifel GP drive 'maximum I can do to promote myself' says Hulkenberg as he searches for 2021 seat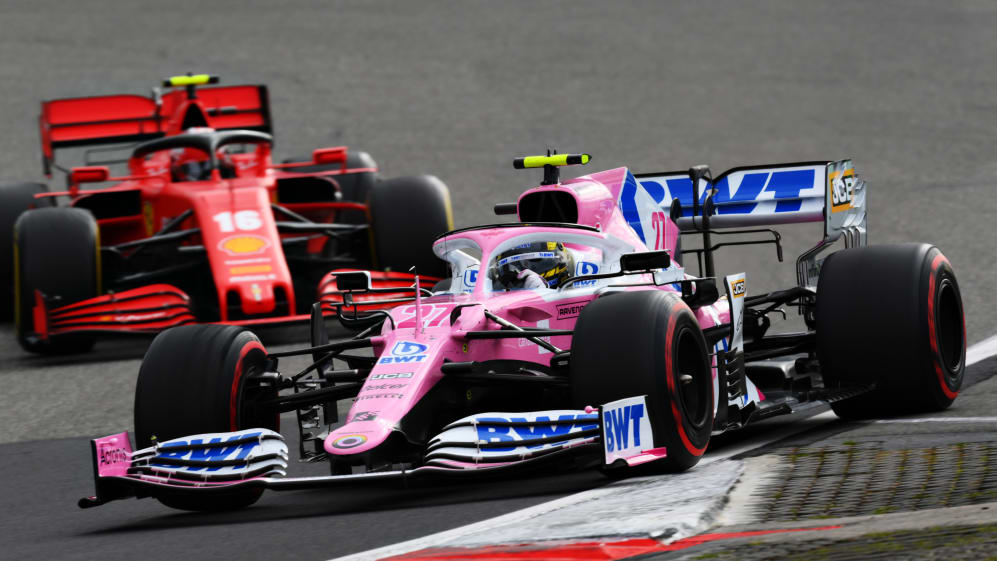 Will we see Nico Hulkenberg back in F1 in 2020? The German driver still doesn't appear sure, despite his impressive performance while substituting for Lance Stroll at Racing Point over the Eifel Grand Prix weekend.
Hulkenberg was a last-minute call-up for Racing Point to replace Stroll a few hours before qualifying at the Nurburgring. Without the chance to drive in the weekend's only practice session, Hulkenberg missed out on a spot in Q2 by just half a second, having not driven the Racing Point RP20 since the 70th Anniversary Grand Prix in August – while in the race, he then put in a measured, steady drive to finish an impressive eighth, helping to move Racing Point to third in the constructors' standings in the process.
READ MORE: Hulkenberg delighted with 'totally unexpected' P8 on one-off return in Germany
It was the third time this season that Hulkenberg has put in a mistake-free substitute appearance for the team, having also driven in Sergio Perez's stead for the two Silverstone races this year. And for a driver keen to make it back onto the grid in 2021, the German felt he couldn't have done much more to advertise his wares to other teams…
"Obviously, this is the best I can do, or the maximum I can do to promote myself and advertise," said Hulkenberg. "But after Silverstone also, nothing really changed dramatically, immediately. I think it's still a process. People know, obviously, that I'm around but we'll just have to be a bit more patient to see what's happening."
Despite the former Renault and Force India driver demonstrating at the Nurburgring that he's still got what it takes to cut it in F1, he is running out of both time and options to secure a seat for 2021 – although rumours persist linking him to a possible drive at Red Bull, should the team decide to move Alex Albon back to AlphaTauri, while he was also seen chatting with Haas' Guenther Steiner ahead of the Eifel Grand Prix, with the American team another potential option.
READ MORE: 'An almost impossible challenge' – Jolyon Palmer explains why Hulkenberg's Eifel GP was so impressive
Whatever happens in the future, though, Hulkenberg at least enjoyed his one-off outing at the Nurburgring, on a weekend where he'd expected to be working as a pundit at the race for the German TV channel RTL.
"It's been a fun race," he said. "It was difficult to expect very much from this race, with so little preparation, and the other guys, they're in the season, they're in their car and then here I am being thrown into the ice bath and trying to survive somehow. I feel quite happy and relieved that I managed this kind of performance."