Vettel hails 'unbelievable race' in Imola as he and Stroll claim Aston Martin's first points of 2022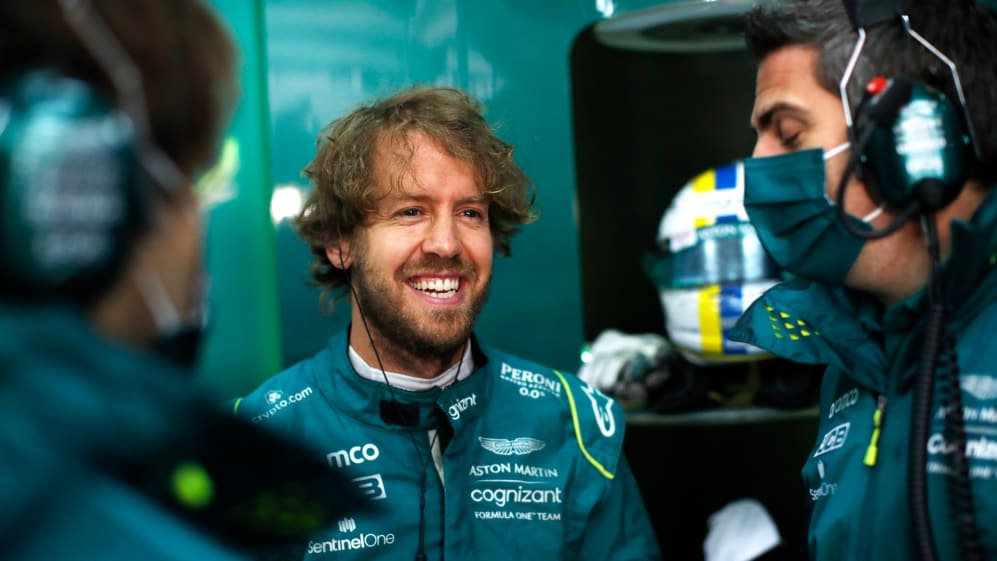 Sunday saw Aston Martin break their duck as Sebastian Vettel and Lance Stroll scored the team's first points of 2022 at the Emilia Romagna Grand Prix – the pair leaving Italy elated to put numbers on the board.
Four-time champion Vettel scored four points with P8 – fending off Haas's Kevin Magnussen – while Lance Stroll took another point in P10. And that was after a middling Sprint result, Vettel taking P13 on Saturday, and Stroll taking P15. Wet conditions at the start helped the drivers jump straight into the top 10 off the line, Vettel running as high as seventh before Charles Leclerc swept by at the end.
"I think it was an unbelievable race for us," Vettel reflected. "Obviously, we capitalised on the conditions, but after that we were just trying to hang on as much as we could. We did well, I think, beating faster cars behind us. I think it was a very strong race.
READ MORE: Why Sainz's qualifying crash had ramifications that stretched across the whole weekend
"Kevin [Megnussen] behind has a much faster package but we were able to fend him off and he was running into trouble with his tyres. I think we managed well and it's good to have both cars in the points. That's really a good day for us."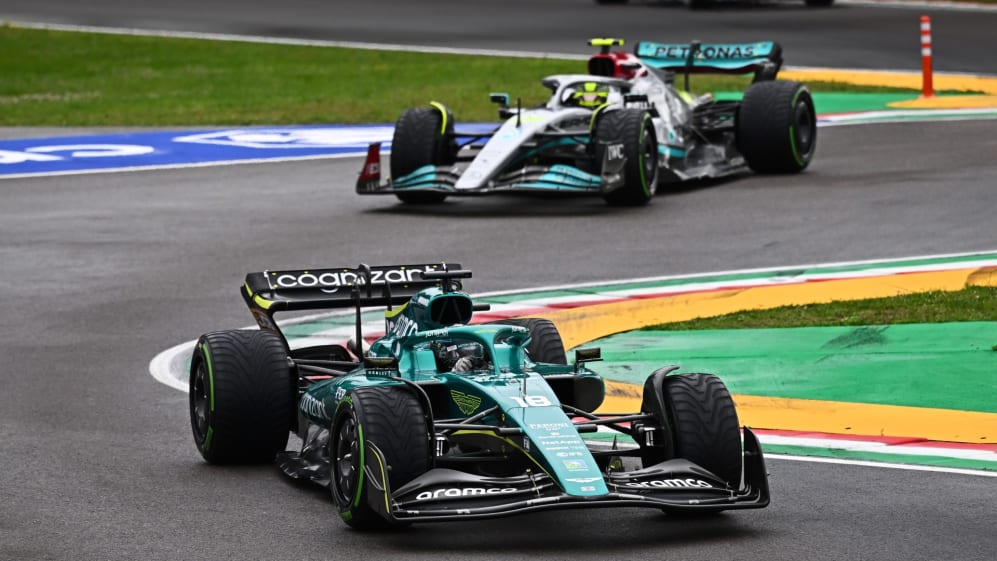 Team mate Stroll added that he had to deal with "intense" pressure, both on intermediates (which began to overheat when conditions dried) and then medium tyres. The Canadian, much like Vettel, was in a train of cars throughout the race.
"I feel good!" said Stroll. "I think it was a well-earned point. We had pressure from behind the whole race and it was very intense and tight from start to finish with the rain and everything, so really happy.
"Today we had good pace, so pleased with it… Both cars in the points makes it a really positive weekend for the team.
FACTS AND STATS: A grand slam first, and Red Bull's maiden double score at Imola
"At the beginning of the race, we performed strongly. Everyone was battling overheating tyres and a drying track, but we kept [Lewis] Hamilton behind and pressured [Yuki] Tsunoda ahead. Once we switched to the medium tyre, we continued to show good pace and pulled away from the train of cars behind us."
The result left Team Principal Mike Krack offering lofty praise for his drivers, who lifted Aston Martin off the bottom of the standings to P9 before the Miami Grand Prix.
"Both Sebastian and Lance drove faultlessly in today's tricky wet-to-dry race," said the team boss.
READ MORE: What the teams said – Race day in Emilia Romagna
"This was an eventful and exciting Grand Prix – and only ourselves and Red Bull Racing managed to bring both cars home in the points today. We know we still have a long way to go, but this afternoon's result is a great boost for the whole team – both here in Imola and back at the factory."