'At the moment we are the hunters' insists Mercedes boss Wolff ahead of crucial Styria clash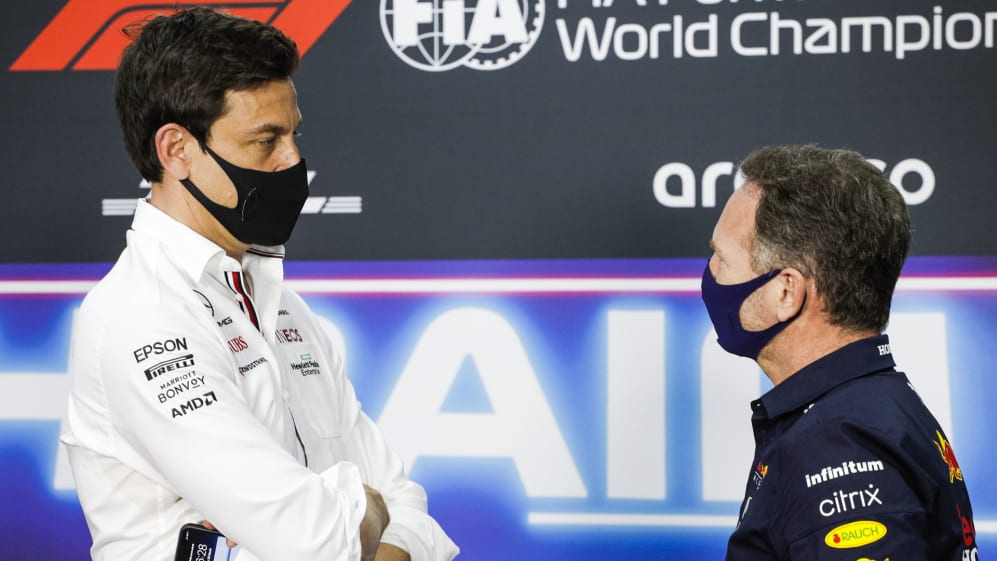 Mercedes Team Principal Toto Wolff says that there is no doubt that his squad are chasing Red Bull ahead of the Styrian Grand Prix – while Red Bull boss Christian Horner insists Red Bull didn't have the fastest car in France, and they may not have the strongest package here in Austria.
The off-track battle was red-hot at the Red Bull Ring on Friday as Wolff and Horner were side by side in the Team Principals' press conference, and it was there that Wolff was asked if Mercedes are "the hunters, or the hunted".
READ MORE: Red Bull announce aero chief Dan Fallows to leave to join Aston Martin as Technical Director
"I think hunter, definitely," Wolff replied. "And I think we were good in France but we got it wrong with how the race panned out. We could have been more active. But in terms of race speed we were good, and it's going to swing. It's going to swing both directions I believe, depending on the circuit.
"France should have been more to our advantage; Austria less. But having said that, the Championship is long. There's at least 15 races to go. It will be about who can make the least mistakes, who can optimise the strategy and collect points. DNFs can play a role but certainly, at the moment, we are hunting."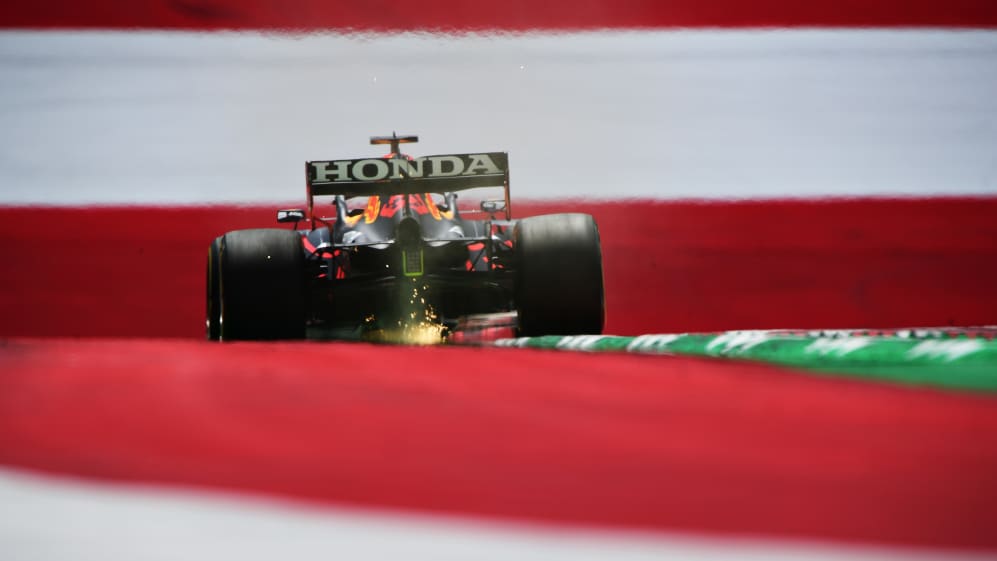 But Horner says that even though Red Bull won what he predicted to be a significant race at Paul Ricard last time out, they didn't have the fastest machine – adding that their execution had earned them the French GP win for Max Verstappen, ahead of Mercedes driver Lewis Hamilton.
"[France was] a phenomenal win, on a day that we probably didn't have the fastest race car of the two teams but tactically and operationally we were sharp and we capitalised on that," said Horner. "I think it was a massive performance for us because we've seen Mercedes been so strong there the last few times we've been at the circuit. I think Lewis had led every single lap bar one."
FP1: Verstappen heads Gasly in opening Styrian GP practice at the Red Bull Ring
Asked if he agreed with Wolff's assertion that Mercedes are the "hunters" here at the Styrian GP, he replied: "Not really. I don't see why. This circuit is likely to be really close. Again, we got off to a good start in P1 but you can see the Mercedes is right there."
Free Practice 1 saw Red Bull fire the first shots in Austria, with Verstappen heading AlphaTauri's Pierre Gasly in the opening session. The Dutchman goes into this Austrian double-header holding a 12 point lead over Hamilton in the Championship.