'He's going to go a long way' – Vettel backs Schumacher ahead of FP1 debut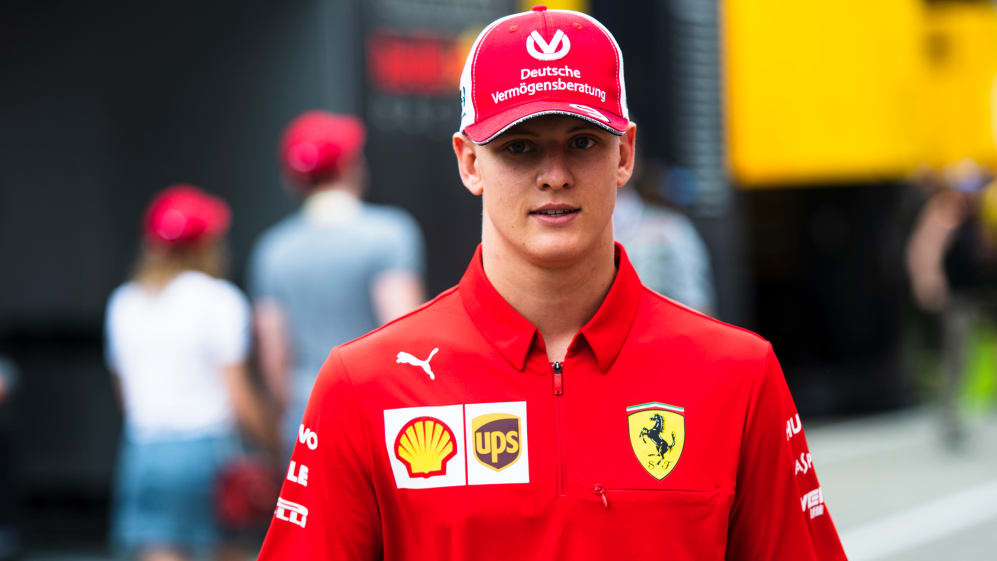 Sebastian Vettel grew up idolising Michael Schumacher as he romped to title after title in Ferrari red. This weekend, all these years later, it's Vettel who'll be wearing the famous red colours of the Prancing Horse, as Michael's son Mick takes part in his first F1 session – and the four-time world champion admitted he was delighted to see his fellow countryman make the step up.
Schumacher Jr, this year's front runner in Formula 2 and a member of the Ferrari Driver Academy, is set to take part in FP1 for Alfa Romeo at the Nurburgring as he continues to state a case for promotion to F1. Just as Vettel looked up to his seven-time world champion father, the 21-year-old has previously spoken very highly of Vettel's impact on him.
Asked how he felt about potentially being overshadowed on his home Grand Prix weekend, Vettel said he wasn't concerned in the slightest - quite the opposite in fact.
"First of all, I don't care [about being upstaged]," he said. "Second, I think [Mick] deserves his shot this weekend and hopefully we see him not only tomorrow, but hopefully another Friday this year, and then hopefully in the car in a race seat next year. I think that's what I wish for him."
READ MORE: Ferrari juniors Mick Schumacher and Callum Ilott to make F1 practice debuts at Eifel GP
"He's having a great season, he's leading the Formula 2 Championship and as I said I hope he can seal the seat for next year. I think he's a great kid and I really like him and I'm sure he's going to go a long way and do well. This is probably a sort of kick-off for him."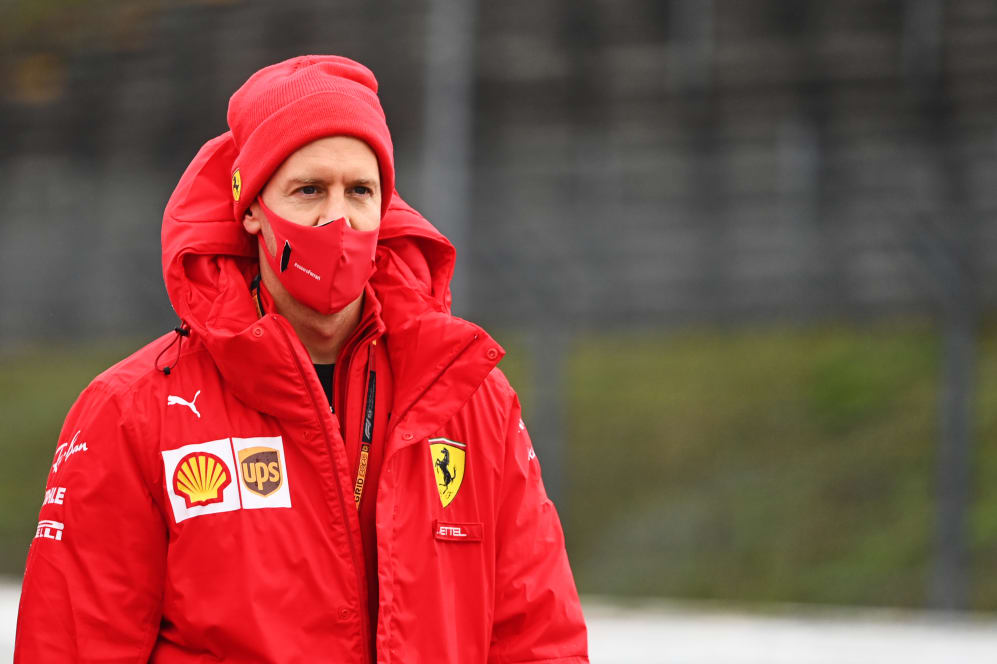 Reports have linked Mick Schumacher with a seat at Alfa Romeo in 2021, with the German, who will take Antonio Giovinazzi's seat for FP1 on Friday, a strong contender to replace the Italian next season.
READ MORE: DRIVER MARKET – What will Alfa Romeo's line-up look like in 2021?
A man who knows that path only too well is former FDA alumni Charles Leclerc, who graduated to F1 with Sauber in 2018 having made his FP1 debut with Ferrari customer team Haas at Silverstone in 2016.
"Well, looking at the conditions this weekend it's probably not the easiest of debuts, but speaking to him I think every time he tried a Formula 1 car or a new car it was always in the rain so that does not change much for him," said Leclerc.
It's not too late to purchase your tickets to this weekend's Eifel Grand Prix at the Nurburgring – click here to book.