Bad weather prevents any FP2 running in China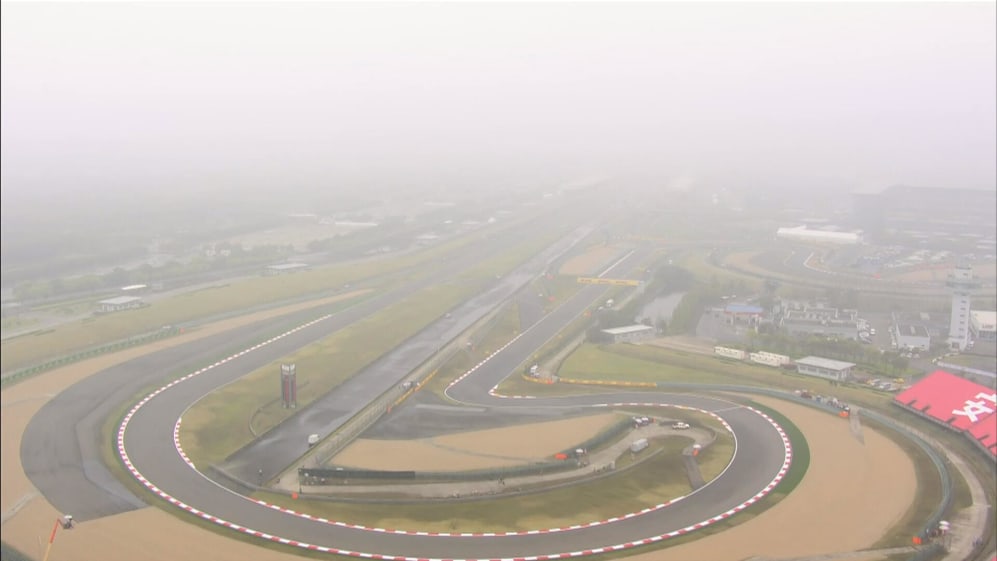 After a disrupted opening practice session in Shanghai, the teams were unable to do any running at all on Friday afternoon as low-lying mist grounded the medical helicopter once more.
Unlike in FP1, when the drivers combined for just 124 laps in between red flags stoppages, FP2 was never started, with race control monitoring conditions and hoping for a window in which to open proceedings.
"At the moment the helicopter can't land at the hospital," explained FIA race director Charlie Whiting during the delay. "It looks reasonable at the circuit but they can't land in downtown Shanghai. We get news from the airport every 10 minutes."
"If it doesn't clear there will be no practice, we have a fixed end and if it does not clear by then there will be no P2."
Sadly for teams, drivers and fans, a break in the weather never arrived, meaning the medical helicopter was unable to operate – something which is imperative for every F1 session on safety grounds.
It means the teams and drivers head into Saturday having done none of the set-up, qualifying or race simulation work they'd usually do on a Friday, raising the prospect of an extremely busy final practice session - and a mixed up and unpredictable qualifying.