Feature
BAHRAIN PREVIEW – the stats and info you need to know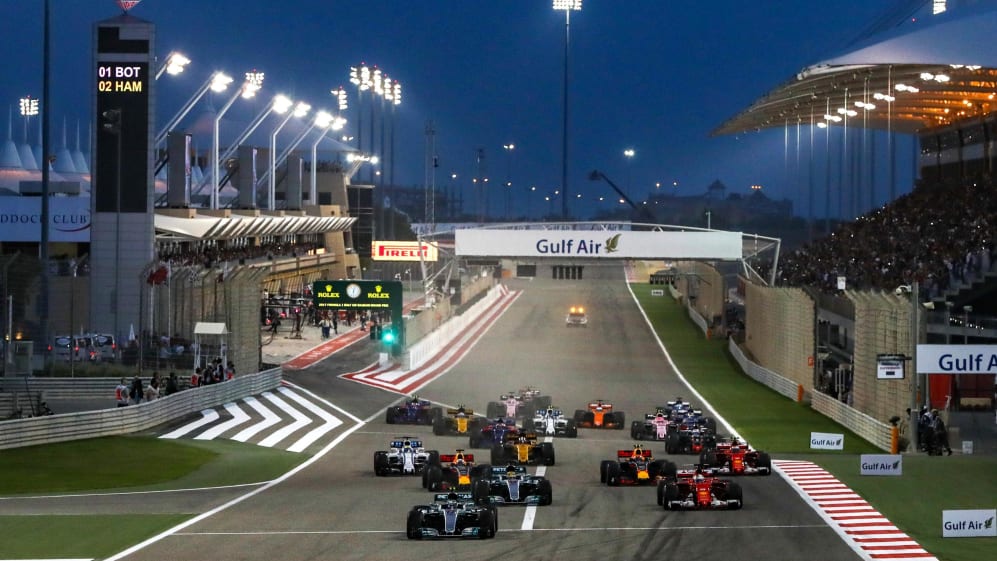 It's advantage Ferrari after round one in Australia. Now Sebastian Vettel and his team hope to keep the pressure on as F1 warms up with a trip to the Bahraini desert. But at a track that's been very kind to them in recent years, reigning world champions Mercedes will have other ideas…
Ferrari inflicted defeat on Mercedes for the second year in a row in Melbourne. Only this time, rather than the Prancing Horse outracing them, the Silver Arrows were the masters of their own downfall.
Having found the software bug that led to their strategic miscalculation, Mercedes will not let that happen again. But Lewis Hamilton - the man who lost victory in Australia - expects Ferrari to be "rapid" in the heat of Bahrain, suggesting round two of a record-breaking 21-race season will be even closer in pure pace terms.
And a two-team fight could become a three-team fight if Red Bull can show the same speed over a full race that Daniel Ricciardo displayed as he set the fastest lap in Melbourne. Bring it on...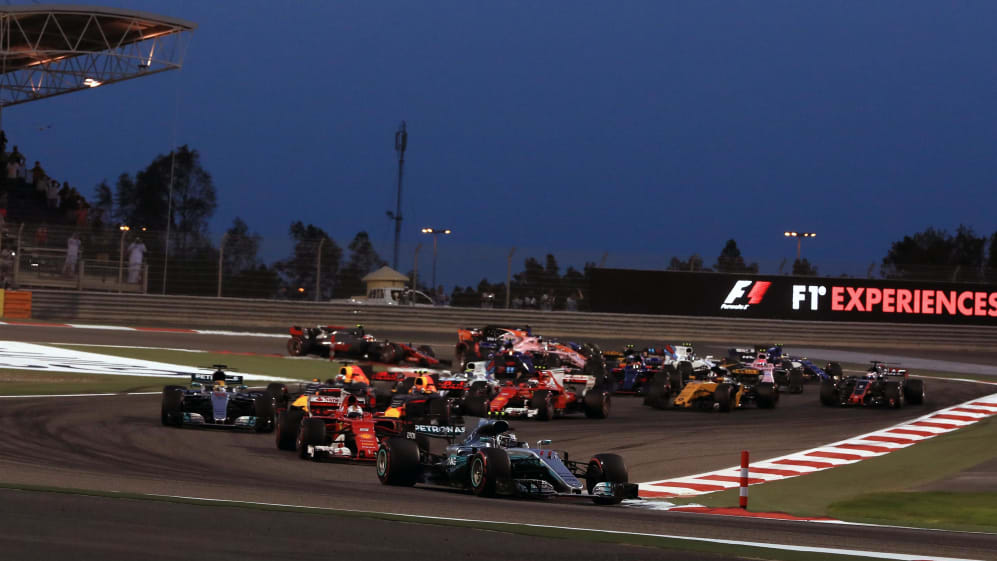 The form book
Until last season, Mercedes had been in control at Sakhir during the V6 era, winning in 2014, 2015 and 2016. However, Vettel stopped the rot in 2017, gifting Ferrari their fifth victory at the circuit.
Hamilton, Vettel and Valtteri Bottas all led at different stages of last year's race, and based on what we saw in Melbourne, we could witness similar again this year.
The potential jokers in the pack are Red Bull. Team Principal Christian Horner insists his team can mix it with Mercedes and Ferrari after showing strong pace in clear air in Australia, and the team have twice triumphed in Bahrain, in 2012 and 2013. But will they suffer with a power deficit?
Behind 'the big three', Haas lived up to their billing as the likely surprise package in Melbourne and were on course to finish fourth and fifth before cross-threaded wheelnuts conspired against them.
Team Principal Guenther Steiner has vowed to ramp up pit stop practice ahead of this weekend to avoid a repeat. Having scored a fifth and an eighth in two visits to Bahrain, Haas have every chance of being at the front of the midfield again if they can keep it clean.
But one factor working against the American team is the development race. Expect changes to cars up and down the pit lane, with McLaren one of the teams making the most moves. The Woking squad are aiming to bring much of the package which failed to make it to Australia, while rivals Force India are set to introduce a new front wing - and that could lead to a slight shuffling of the pack.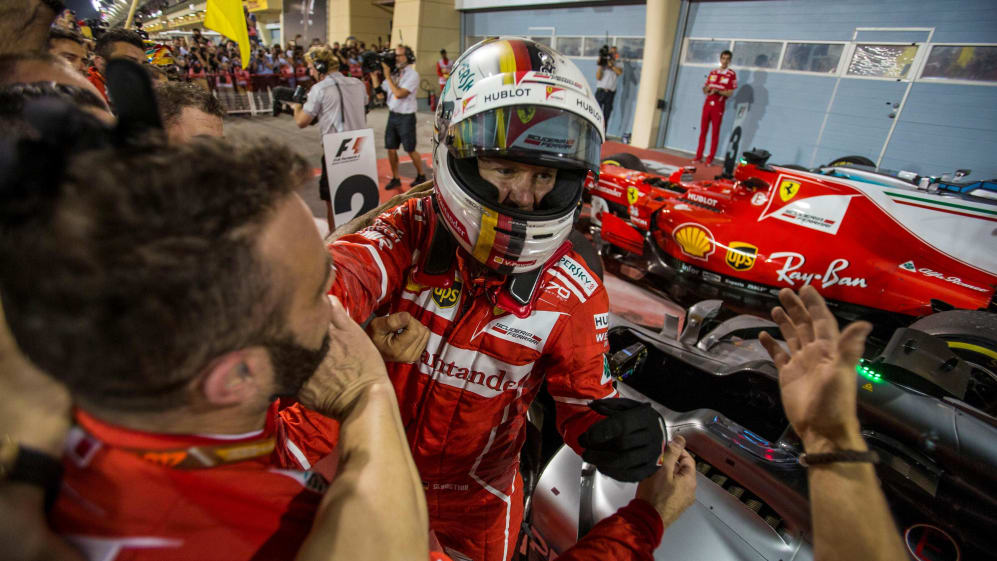 The stats that matter
Hamilton may have seen victory slip through his fingers in Australia, but second place was enough to stretch his point-scoring streak to 26 races. Another top 10 finish in Bahrain will equal Kimi Raikkonen's all-time record. In the grand scheme of things, it may seem insignificant, but make no bones about it - it would be a mighty achievement.

Speaking of Raikkonen, victory this weekend would move him ahead of Mika Hakkinen as the most successful Finnish driver in terms of race wins. The duo are currently tied on 20. However, despite scoring eight podiums in 12 attempts at Sakhir, the Iceman has never found his way to the top step. He has also never qualified on the front row in the desert.

After making it to 100 career podiums in Melbourne, Vettel will make a bit more history this weekend by joining the 200 race starts club - the 18th driver to do so. The German has so far scored four world championships, 48 wins and 50 poles in 199 Grand Prix weekends. Another win here will boost the confidence around the halls of Maranello.

For the superstitious out there, victory in Bahrain takes on even greater importance as nine of the previous 13 winners in the desert have gone on to win the drivers' title...

Hamilton failed to convert pole into victory for the fifth time in seven attempts in Melbourne. In Bahrain, he has converted one of two poles into victory. If he can improve that record this weekend, he will surpass Michael Schumacher's record of 40 wins from pole.

However, pole isn't the be all and end all. In only one of the last five races here has the pole-sitter claimed victory (Hamilton in 2015). Lining up at the sharp end, though, is imperative as the race has never been won from outside the first two rows of the grid.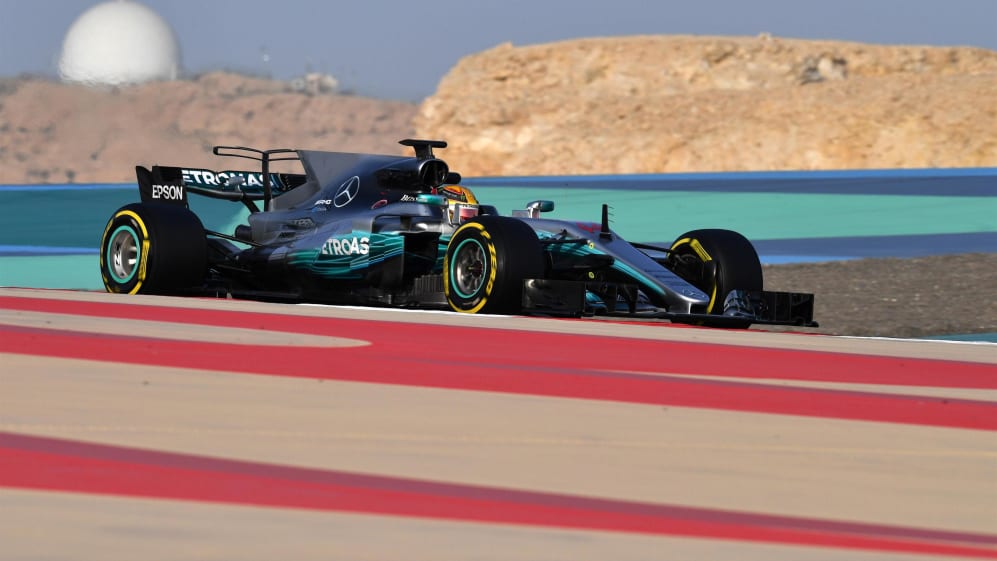 Hamilton will make more history just by starting the race. It will be his 100th for Mercedes, making him the first driver to reach 100 starts for two different teams - he made 110 starts for McLaren between 2007-12.

Fernando Alonso's fifth place in Australia equalled McLaren's best result in the previous three years with Honda. If they fail to win at Sakhir, as seems likely given their pace relative to Mercedes, Ferrari and Red Bull, it will be the first time in their history they have gone 100 races without victory. Their last triumph came in the 2012 Brazilian Grand Prix, courtesy of Jenson Button.

By coincidence, this weekend is also Renault's 100th since their last Grand Prix victory. Only two teams have gone that long without a win and once again made it to the top step of the rostrum. Williams went 132 races between victory in Brazil 2004 and Spain 2012. Ligier started 231 between Canada 1981 and Monaco 1996. So both Renault and McLaren have some way to go to snatch that unwanted record.

In Australia, Force India failed to score points with either car for the first time since the Monaco Grand Prix last May. If they can get back inside the top 10 in Bahrain and score 13 points or more, they will break the 1000-point barrier.

It has been a while since Marcus Ericsson last scored a point. In fact, it'll be 50 races this weekend if he fails to make the top 10. Should he score again, he will set a record for the number of races between points finishes.
The circuit
Bahrain won the honour of bringing F1 to the Middle East in 2004 and since then has played host to a Grand Prix every year bar 2011.
Built on the site of an old camel farm, the 15-turn 5.412km Bahrain International Circuit features a mix of long straights and slow corners. Its stop-start nature makes traction important. It is also one of the best for overtaking, with opportunities at Turns 1, 3 and 11.
Hitting a barrier or wall is unlikely courtesy of the acres of run-off that engulf the circuit. But that means track limits will come into play. Put four wheels over the white line at the edge of the track and you risk a penalty from the stewards.
The track isn't used all that often. Combine that with the venue's desert location and you've got a recipe for low grip. Conditions improve as the weekend goes on as rubber is gradually laid down.
In 2014 the Bahrain Grand Prix became a twilight race, with the lights set to go out just after sunset this year. While temperatures drop as the race goes on, it is still one of the hottest of the year.
The quirky timetable places more emphasis on second practice, as it is the only session to take place in the cooler conditions that are representative of qualifying and the race. First and third practice are run earlier in the day when temperatures are much higher.
The tyres
Pirelli have nominated the same tyre choices as last year in Bahrain, bringing their medium, soft and supersoft tyres. But this year, all of the compounds are one step softer.
"Bahrain provides a very different challenge to Australia, but one of the things it has in common is that is quite a stop-start circuit characterised by longitudinal rather than lateral loads, which also means that it is rear-limited in particular," said Pirelli Head of Car Racing, Mario Isola.
"Because of the abrasive surface and also thermal degradation we would expect more than one pit stop for most drivers, especially as the entire tyre range is softer this year and Bahrain has produced a variety of interesting strategies in the past.
"The race schedule, with track temperatures that fall considerably during the evening, means that teams need to maximise their learning from the sessions that are most representative and draw the most effective conclusions from the unusual track conditions in the evening."

The forecast
Bahrain usually offers a chance to slap on sunscreen and dust off the sunglasses and forecasts suggest this year will be no different.
Sunny intervals are expected on Friday and Saturday with clearer skies set for Sunday. Temperatures will peak around 28C throughout, but drop quickly as the sun sets and the floodlights flicker on.
If recent trends are to be believed, the hotter conditions should play into the hands of Ferrari.
When does the Bahrain Grand Prix start?