Feature
Who's Hot and Who's Not after Day 1 in Bahrain?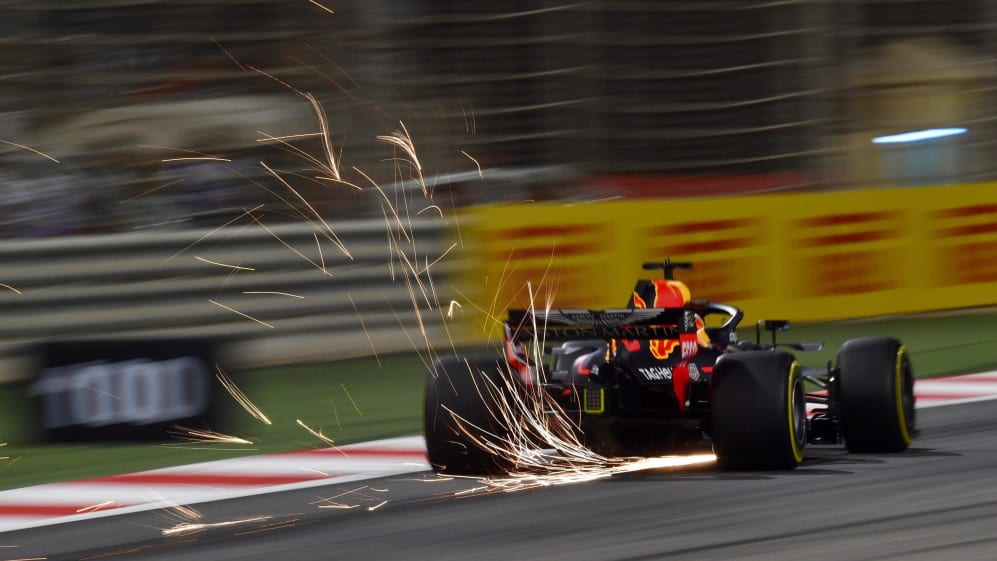 Kimi Raikkonen was top of the pile in Bahrain on Friday, the Iceman excelling as the sun went down in Sakhir to put Ferrari half a second clear of Mercedes. But the long run data suggests there could be a three-way team battle for top spot on Sunday, as Lawrence Barretto explains…
Sebastian Vettel said on Friday that he felt Ferrari were around three to four tenths of a second behind Mercedes, despite snatching victory from Lewis Hamilton in the season-opening Australian Grand Prix.
Hamilton disagreed. He felt the gap was much closer, suggesting the two teams were pretty equal in terms of power in qualifying, with Mercedes only holding a slight edge in race trim.
Then Daniel Ricciardo suggested he had seen enough in Australia to suggest Red Bull could challenge Mercedes and Ferrari in Bahrain. This was all before a car had hit the track in Bahrain.
But after two 90-minute practice sessions, the signs are the top three are evenly-matched…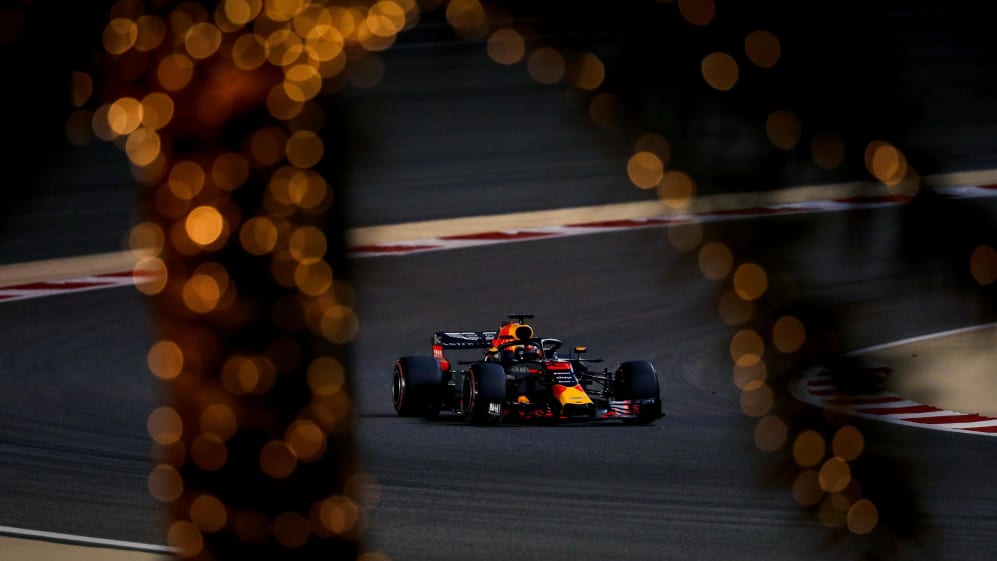 One-lap pace
Ferrari led the way on one-lap pace, with Raikkonen pipping Vettel to top spot. Soon after qualifying, Mercedes chief Toto Wolff played down the 0.563s gap between Raikkonen and third-placed Valtteri Bottas.
He said Ferrari had been using higher engine modes for their quick laps and instead suggested it would be very close between the pair.
Hamilton also failed to get a clean lap on his qualifying simulation, so Mercedes's performance over one lap is unrepresentative.
Vettel played down Ferrari's pace, too, suggesting his team still had plenty of work to do to get the car in shape for the remainder of the weekend.
The gap back to Red Bull is sizeable, with Max Verstappen almost four tenths adrift and nearly a second off the ultimate pace.
Verstappen admitted Red Bull "need to work a bit on the short run" but he took heart from the team's long run pace – but more on that later.
Best single lap (combined sessions)
| POSITION | TEAM | DRIVER | LAP TIME | GAP (S) | TYRE |
| --- | --- | --- | --- | --- | --- |
| 1 | Ferrari | Kimi Raikkonen | 1:29.817 | ------ | Supersoft |
| 2 | Mercedes | Valtteri Bottas | 1:30.380 | +0.563 | Supersoft |
| 3 | Red Bull | Max Verstappen | 1:30.745 | +0.928 | Supersoft |
| 4 | Renault | Nico Hulkenberg | 1:31.220 | +1.403 | Supersoft |
| 5 | Toro Rosso | Pierre Gasly | 1:31.232 | +1.415 | Supersoft |
| 6 | McLaren | Fernando Alonso | 1:31.282 | +1.465 | Supersoft |
| 7 | Haas | Romain Grosjean | 1:31.591 | +1.774 | Supersoft |
| 8 | Force India | Esteban Ocon | 1:31.809 | +1.992 | Supersoft |
| 9 | Sauber | Charles Leclerc | 1:32.372 | +2.555 | Supersoft |
| 10 | Williams | Lance Stroll | 1:32.382 | +2.565 | Supersoft |
Pierre Gasly, who was fastest in the speed trap, put Toro Rosso a surprise fifth overall in the best-lap rankings, 1.7s clear of team mate Brendon Hartley.
The difference between the Toro Rosso duo can partly be explained by the fact Gasly was running a new aerodynamic package, while Hartley was on the old spec.
The early signs are that the update was a success, with Hartley set to get the new package on his new car ahead of third practice, with the aim of leaving it on the car for the remainder of the weekend.
Just 0.062s split Renault, Toro Rosso and McLaren suggesting we could be in for an exciting battle to make Q3 on Saturday evening.
The charts make painful reading for Williams. Chief Technical Officer Paddy Lowe said the team lost competitiveness in FP2 and they are not sure why, leaving them with a lot of work to do overnight.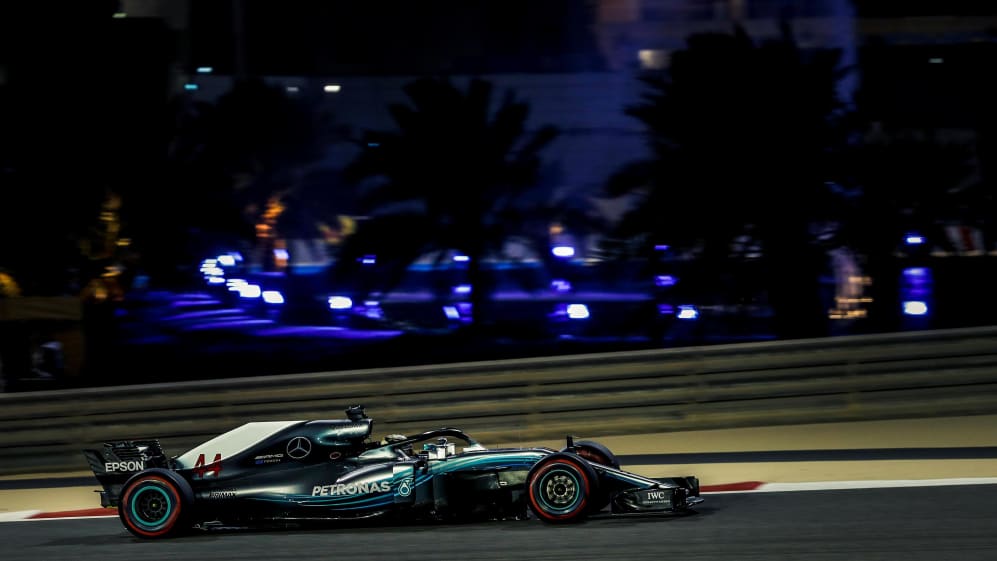 Race pace
Red Bull's long-run pace was the talk of the paddock on Friday, with Verstappen's long-run particularly strong.
"We were actually pretty fast in the long runs and that is always good for the race," he said. "It felt good, I saw some cars in front of me and I was catching them of course, that was good. Of course, we still need to improve a bit as everyone will try and find some time. We'll try to do the same."
Long-run pace deficit
| POSITION | TEAM | GAP (S) |
| --- | --- | --- |
| 1 | Ferrari | ------ |
| 2 | Mercedes | +0 |
| 3 | Red Bull | +0.1 |
| 4 | Toro Rosso | +1 |
| 5 | McLaren | +1 |
| 6 | Renault | +1.3 |
| 7 | Haas | +1.5 |
| 8 | Force India | +1.5 |
| 9 | Sauber | +1.6 |
| 10 | Williams | +2.1 |
After crunching the numbers, our data suggests Ferrari is on top, but just a tenth of second per lap separates them, Mercedes and Red Bull.
Red Bull know they are probably battling for the third row on Sunday, but the race could open up for them, particularly as Hamilton will have a five-place grid penalty for a gearbox change.
Pirelli says the fastest strategy will be a two-stopper, starting on the supersoft and then taking the soft for the next two stints.
The delta between the soft and supersoft is 0.6s, which means it would be a risk to try and qualify on that tyre. However, if Red Bull choose to do something different, as they did in Australia, they could potentially make a one-stop strategy work – and that could really mix things up.
Hamilton's penalty means Mercedes will likely find themselves with just one car to fight to the two Ferraris, as was the case in Australia.
Toro Rosso are a surprise fourth in the race pace pecking order, but they were closely matched with McLaren, around one second per lap off the pace of the top three.
Renault slots into fifth, with Haas, Force India and Sauber all within a tenth of a second of each other.
Unfortunately for Williams, their race pace doesn't appear to be any better than their qualifying-simulations. They're rooted to the bottom of the table, too. It could be a long afternoon.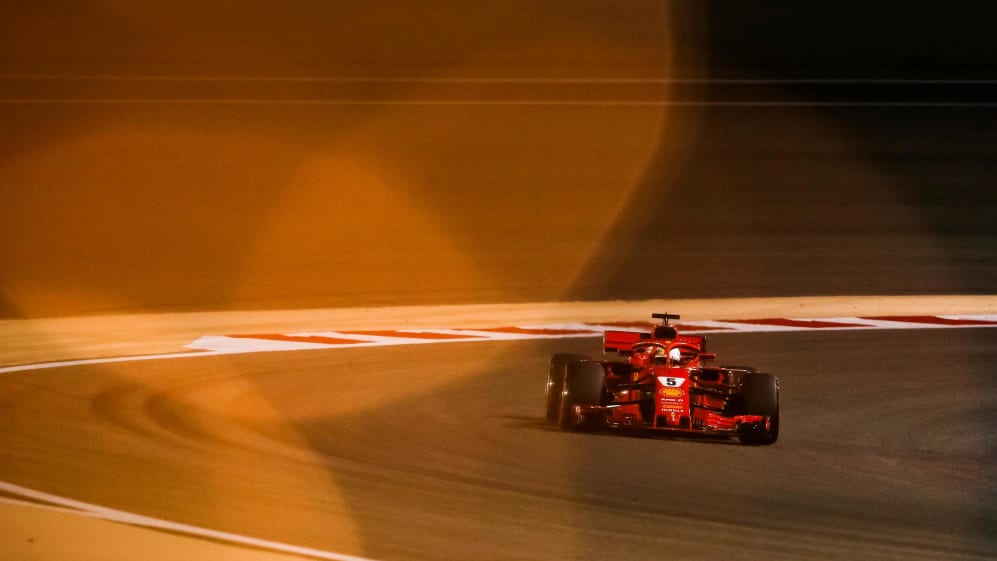 Verdict
Though Ferrari looked strong on Friday, Mercedes can turn up the engine when it matters in Q3 and even without Hamilton, could still take pole with Bottas.
Hamilton obviously will start no higher than sixth, whatever happens, meaning Ferrari should feel pretty happy with the state-of-play going into qualifying.
And Hamilton will have to make history in Bahrain if he is to win on Sunday as the race, first held in 2004, has never been won from outside the first two rows of the grid.
With Hamilton out of position, the big three teams well-matched on race pace and plenty of overtaking opportunities at Sakhir, Sunday could be a cracker.