Feature
BARRETTO: A new team boss and a new driver – but can McLaren reclaim top spot in the midfield in 2023?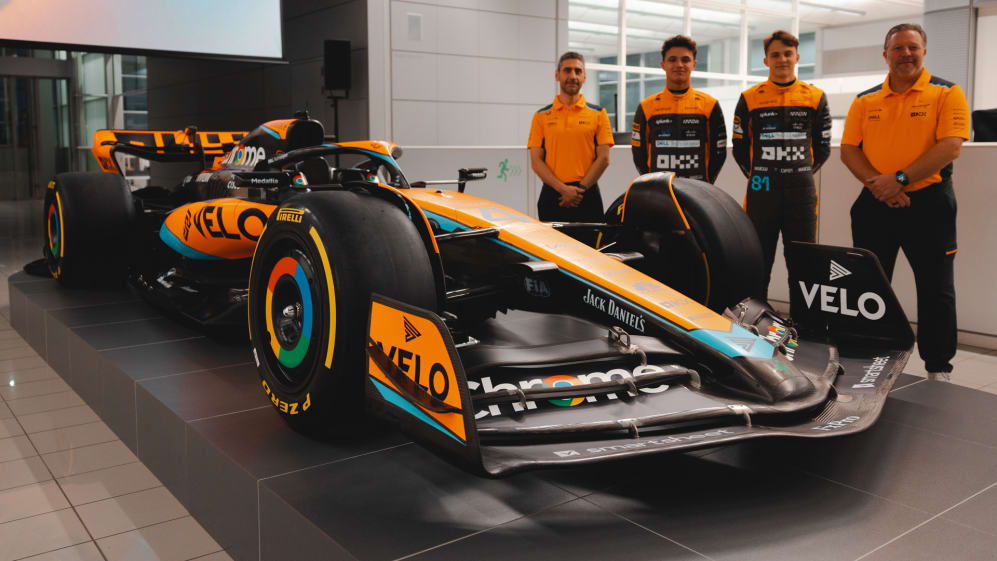 While papaya continues to dominate McLaren's livery for 2023, there have been significant changes elsewhere, with a new face in charge and a highly-rated new team mate for Lando Norris. F1 Correspondent Lawrence Barretto was at the McLaren Technology (MTC) on Monday to see the covers come off…
As office entrances go, McLaren's is hard to beat. Having swept along the bricked single lane road that circumnavigates the lake that the MTC sits on, glass doors glide open to reveal the Boulevard, a reception hall that tells McLaren's story from founder Bruce McLaren's first car to the modern day, with most of their championship winning machines in between.
FIRST LOOK: McLaren present vibrant-looking MCL60 to kick off 2023 anniversary year
This year is bursting with extra colour to celebrate 60 years since McLaren founded the team (with this year's car designated MCL60 to mark the anniversary). There's an impressive glass cabinet packed full of trophies, highlighting the team's pedigree – but the team have fallen short of adding much to it in recent years.
Their last world championship came back in 2008, when Lewis Hamilton secured the first of his seven world titles. Fifteen years without another is too long to wait for this storied team.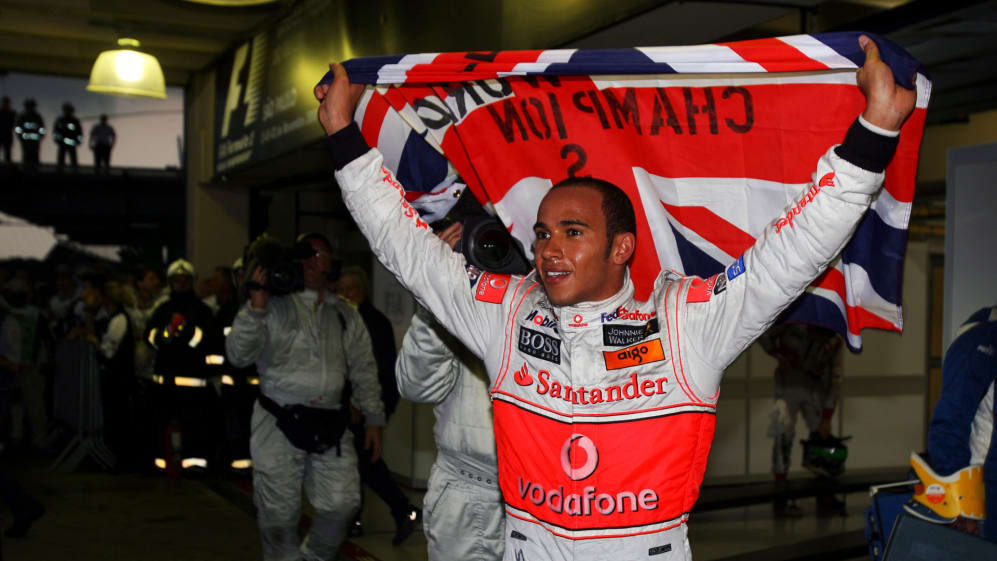 Ending that barren run this year is highly unlikely – but McLaren haven't been standing still. After a difficult time with Honda, where at one point they were propping up the field, the British team have reset and rebuilt. Andreas Seidl restructured the team, and together with CEO Zak Brown initiated a series of infrastructure changes – such as a new wind tunnel and simulator plus upgrades to manufacturing – that will start to bear fruit in the coming years.
McLaren fought back to become a front-running midfield team once more, securing their first victory in close to a decade when Daniel Ricciardo triumphed at Monza in 2021, but slipped behind rivals Alpine last year in the fight for P4 in the constructors' championship.
GALLERY: Take a closer look at McLaren's new car and livery for the 2023 F1 season
After a period of stability, McLaren now need to reset again. Seidl left the team over the winter. His departure was planned for 2026, but he headed to Sauber three years earlier when Fred Vasseur left to join Ferrari. His absence is a huge loss, as he was responsible for transforming a team in the doldrums to one where the workforce once again felt inspired with the team operating in a ruthlessly efficient way.
Andrea Stella earns promotion to the role of Team Principal, eight years after he joined McLaren from Ferrari. Renowned as one of the best engineers in F1, Stella has worked with some of the greats including Michael Schumacher and Fernando Alonso.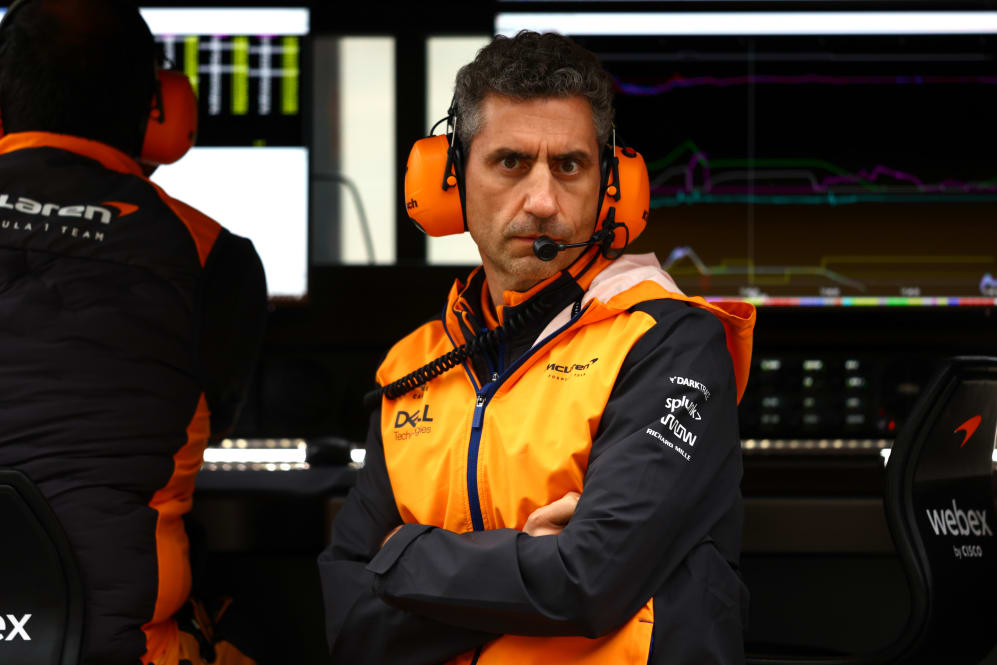 He is highly-respected and very well-liked within McLaren. He's able to motivate staff, lead by example and make the big decisions. Doing that when in charge is a different challenge, though, so it'll be interesting to see how he copes in his new more public facing role.
When chatting to him on Monday morning, he's pleased with how the transition has gone so far and reckons its incremental rather than sweeping changes that are needed.
TECH ANALYSIS: Is it a case of evolution or revolution for McLaren's new MCL60?
The other big change is behind the wheel, with 2021 F2 champion Oscar Piastri set to make his F1 debut alongside Norris – one of the most impressive drivers of this generation. McLaren won a tug-of-war with Alpine for the Australian's services, Piastri coming in to replace countryman Daniel Ricciardo, who will be Red Bull's third driver this year.
McLaren have done everything they can to acclimatise Piastri quickly. He got a few runs in old machinery late last year – and they've put him back in that car to shake of the rust (he didn't do any racing last year), the Australian having turned some laps at Paul Ricard over the last couple of days before heading back to Woking.
The team are loving his work ethic so far, and sources say he's settled in very quickly. But they also appreciate that after a year out – and with hefty expectation on his shoulders – it may take him some time to get up to speed.
Oops! Error retrieving Twitter post
There'll likely be no such wait on the other side of the garage, mind. Norris may have scored fewer points last year, but speak to those close to him and experienced personnel elsewhere on the grid and they'll tell you that he drove at an even higher level, his results limited only by the ultimate performance of his car.
He's had a good break over the winter, switching from the heat of Dubai to the cold of Lapland. The goal was to switch off from F1 completely and recharge and he reckons he did that well. Now, though, he's raring to go and ready to take on the extra responsibilities that come with being the team's most experienced driver.
READ MORE: Norris doesn't get 'enough credit' according to Zak Brown as he looks forward to seeing results of Piastri pairing in 2023
The Briton will be keen to make a few more appearances on the podium and replicate runs of 2021, where he scored his first pole position and came agonisingly close to his first win, when opportunities present themselves.
This is a big year for McLaren. They need to hit back after being edged out by Alpine and prove that the change in personnel won't set them back too far in their pursuit of becoming regular race winning-contenders once more.
Brown knows that until the wind tunnel and simulator come online and bed in, McLaren will be limited with the progress they can make. But that hasn't stopped him wanting to reclaim P4 in the constructors' championship as a minimum this season.
And he's working hard on the future, too. The new-for-2026 engine regulations are fast approaching and while McLaren have been very pleased with their Mercedes relationship, that doesn't mean a switch to another manufacturer is off the table. Sources say Honda are interested in returning to F1 when the new regs kick in and potentially reforming a partnership with McLaren that ended on a difficult note in 2017. Very early and informal talks have been held.
TEAM GUIDE: Once F1's dominant force, can the legendary McLaren team top the midfield in 2023?
Such a deal would see McLaren have a works power unit supplier once more. There's a long way to go regarding making that decision, but with 2026 not far away, it's likely McLaren will have to decide their power unit plans before the end of this season.
For now, though, the sharp focus is on wrestling P4 back and continuing to put the building blocks in place in a bid to return the team to world championship glory.