Beating Ferrari to pole in Brazil 'took something special' – Hamilton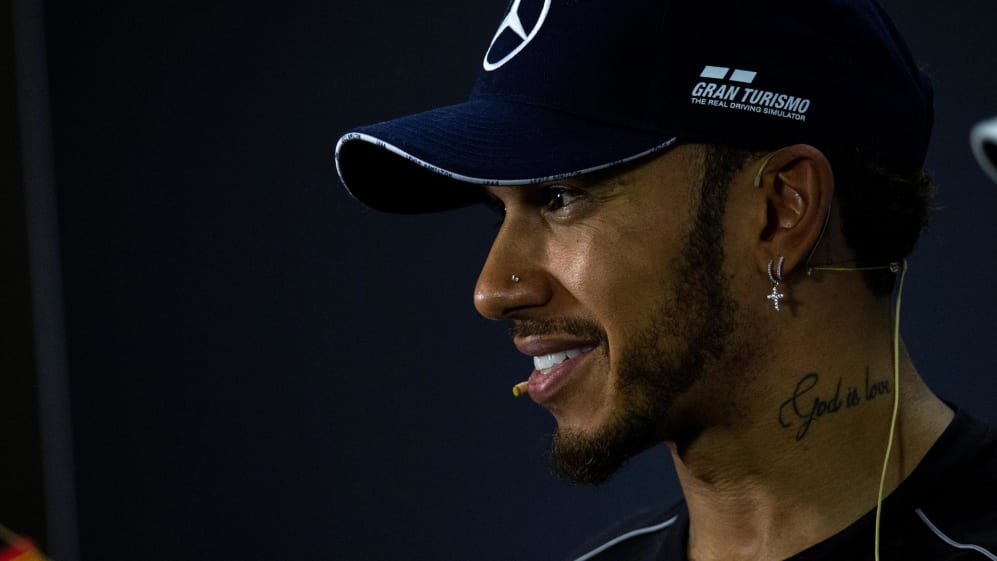 It's looked nip and tuck throughout the Brazilian Grand Prix weekend so far between Ferrari and Mercedes. But once again in 2018, when it came to crunch time, it was Lewis Hamilton who delivered the goods, pipping his erstwhile championship rival Sebastian Vettel to pole by just 0.093s, on a day when, as he told the press, driving at 99 percent wouldn't have been good enough.
Hamilton had failed to lead any segment or session leading up to Q3, but had nonetheless looked there or thereabouts at an Interlagos track where Mercedes haven't been off pole position since 2013. However, in a dry Q3, the now five-time world champion put himself on provisional pole with his first attempt before fractionally improving to seal his 82nd career pole position.
"Ferrari have been really quick all weekend," said Hamilton. "The last three races, they've been really quick, so it was going to take something quite special to overhaul them today. It was obviously so close between us so you really needed 100 percent, not 99.
"I was really happy with the lap that I did. I think collectively, as a team, we did a really good job to get the car to a comfortable balance. Yesterday we had to do a lot of work overnight and again, the team were really faultless with their efforts so I was so happy when I came across on that first lap. I was like, 'Okay, that was a good start'. And the second one, I was up a tenth until the last corner and then it started to just fall and you're like, 'no, no' and it's dropping like one millisecond per 100 metres or whatever. Sometimes it happens."
It wasn't all plain sailing for Hamilton, however, with the British driver twice encountering issues with traffic, once with Ferrari's Kimi Raikkonen, while in a frightening second incident, Hamilton desperately tried to get out of the path of the hard-charging Williams of Sergey Sirotkin, the pair narrowly avoiding a nasty coming-together.
However, having ultimately managed to steer clear of any major misfortune, Hamilton's mission for the remainder of the weekend is now to score the maximum number of points he can for Mercedes, as they seek to become only the second Formula 1 team in history to take five back-to-back constructors' titles. The only other team to do it, Ferrari, will be looking to stop them, however, with the Scuderia needing to score 13 more points than Mercedes in Brazil to keep the constructor's fight between them bubbling along until the season finale in Abu Dhabi.
One advantage Ferrari might have at Interlagos is the fact that both drivers managed to make it through Q2 on the harder, soft tyre, meaning they'll start the Grand Prix knowing they can go deeper into the race than their rivals. But while that could eventually prove to be a boon for them, it didn't appear to be a factor that would stop Hamilton getting to sleep tonight…
"I was told that there's not a huge difference [between the supersoft and the soft], but there's always a difference of some sort," he added. "It will definitely be a little bit interesting. It's not a massive run down to turn one but Ferrari are very good at their starts in general normally.
"However, we are actually quite even in terms of the overall year performance with Ferrari… so I'm excited to just have a battle, you know. But making that tyre last I think is going to be the interesting scenario, but it is what it is. We'll give it all we can tomorrow."